Introducing the Breakfast Fattie...
1lb breakfast sausage

1lb bacon

10 slices American cheese

4 eggs beaten

21 tater tots (precooked very crisp)
Place sausage in a 1lb Ziploc bag and roll flat and even with a rolling pin being sure to get the air bubbles out.
Cook eggs like an omelet trying to keep the pieces as large as possible.
Create a bacon weave on cellophane wrap using the entire lb of bacon
Cut the Ziploc bag and carefully place the sausage on some parchment paper...
Add cheese, keeping away from edges so the sausage will seal.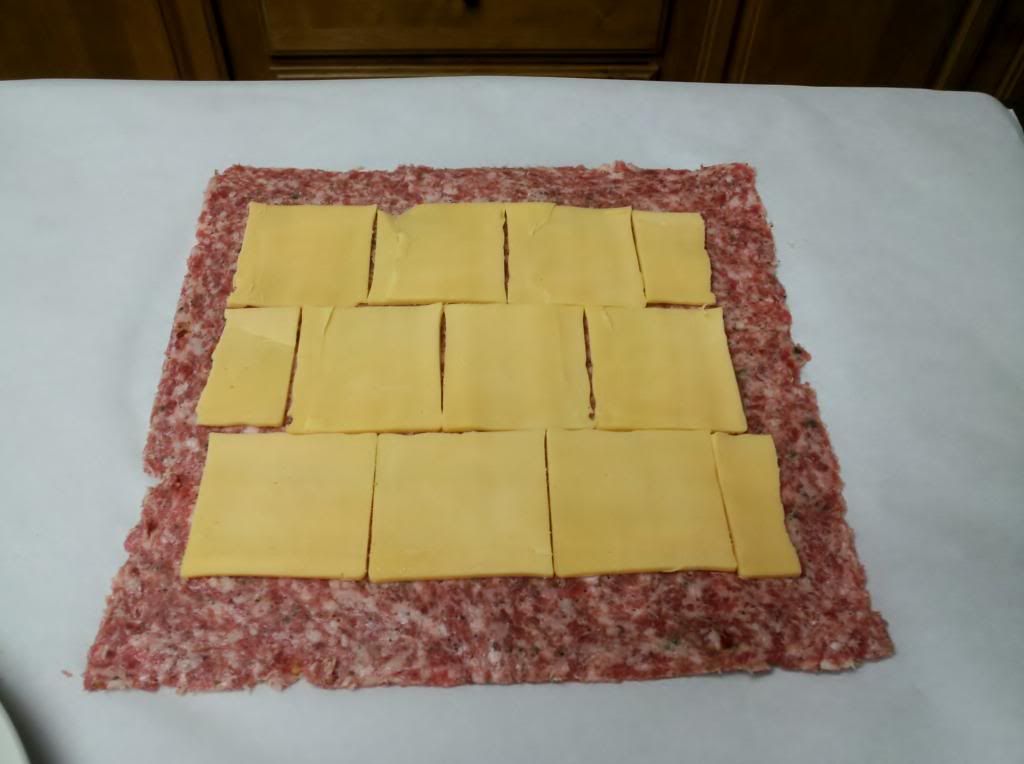 Add tater tots in a pyramid at one end of the edge and cheese filling, keeping away from edges so the sausage will seal.
Roll the sausage around the fillings like a sushi roll being sure to seal the edges. It helps to roll the parchment paper up like a tootsie roll and continue to tighten it down around the roll. Once the sausage roll is good and tight, remove the parchment paper and place the sausage roll onto the bacon weave. using the cellophane wrap to roll it again like a sushi roll and to tighten the roll. Place in the refrigerator until you're ready to cook.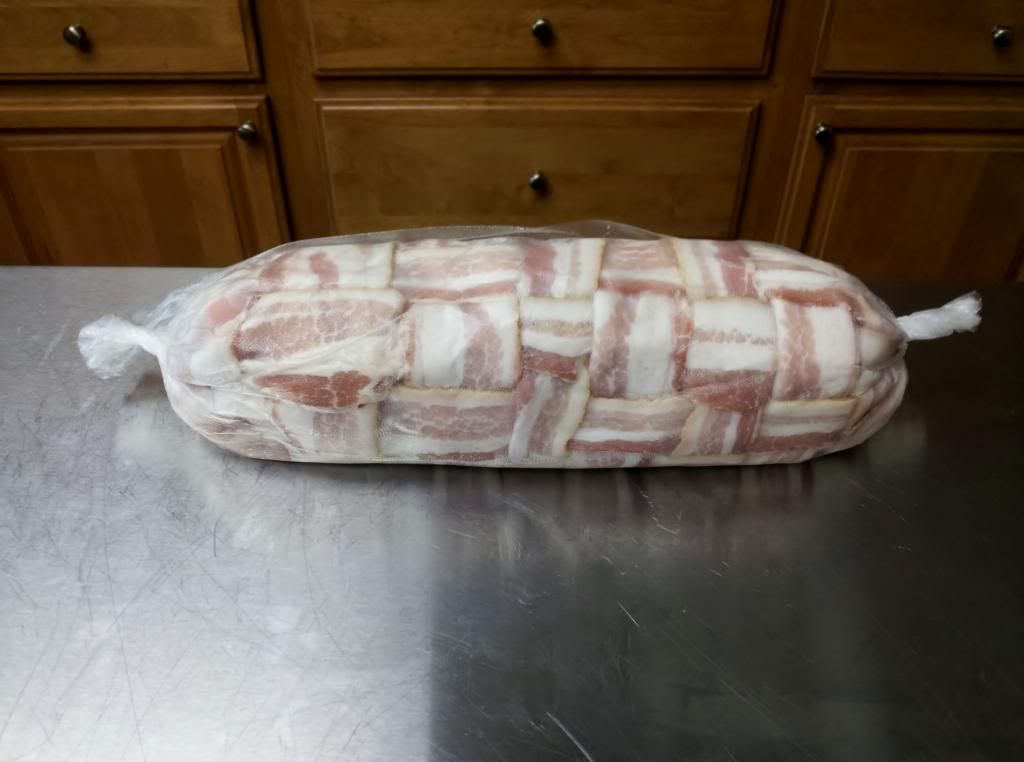 Smoke the fattie at 375° - 400° indirect for about an hour or until the internal temperature reaches 165°. As you can see I still get some leakage of the cheese, but the majority of that came after I poked my Thermapen probe into it to check the internal temperature. The bottom line is that it's not that much of a problem if some of it comes out.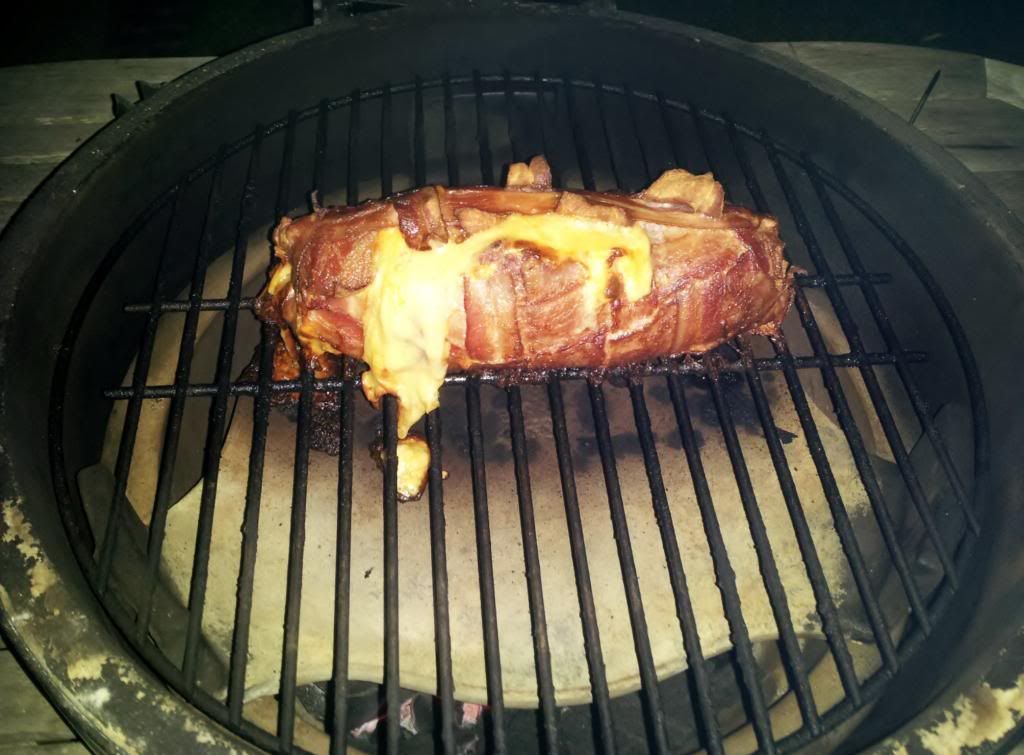 Allow to rest for at least five minutes before cutting.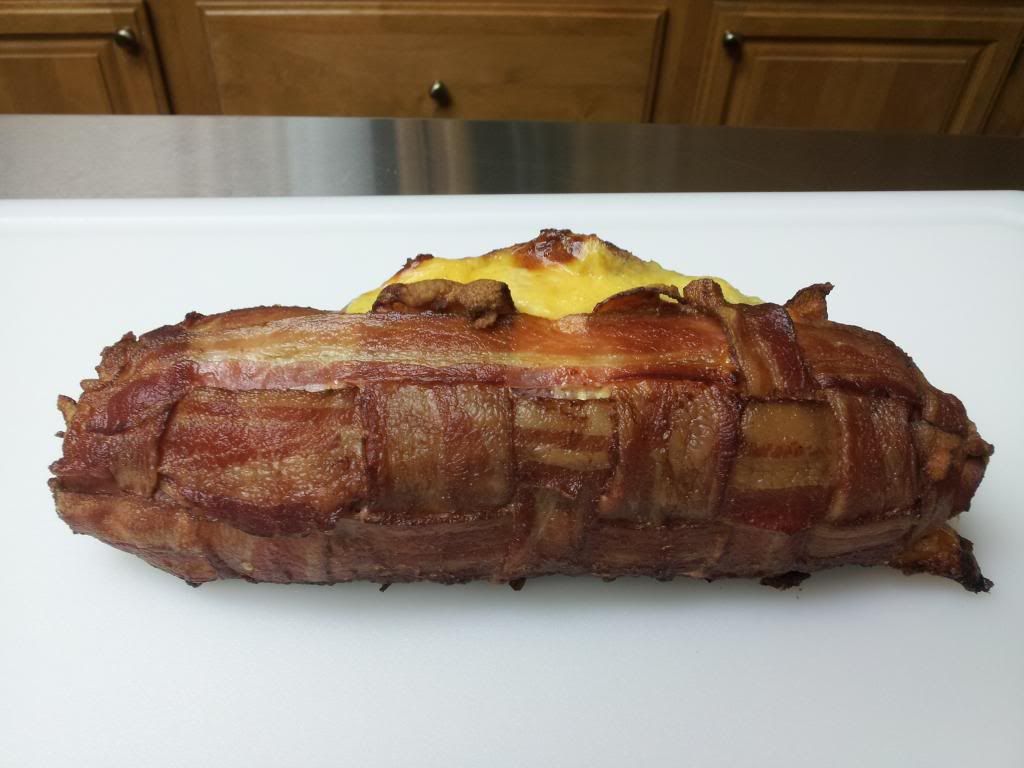 Money Shot!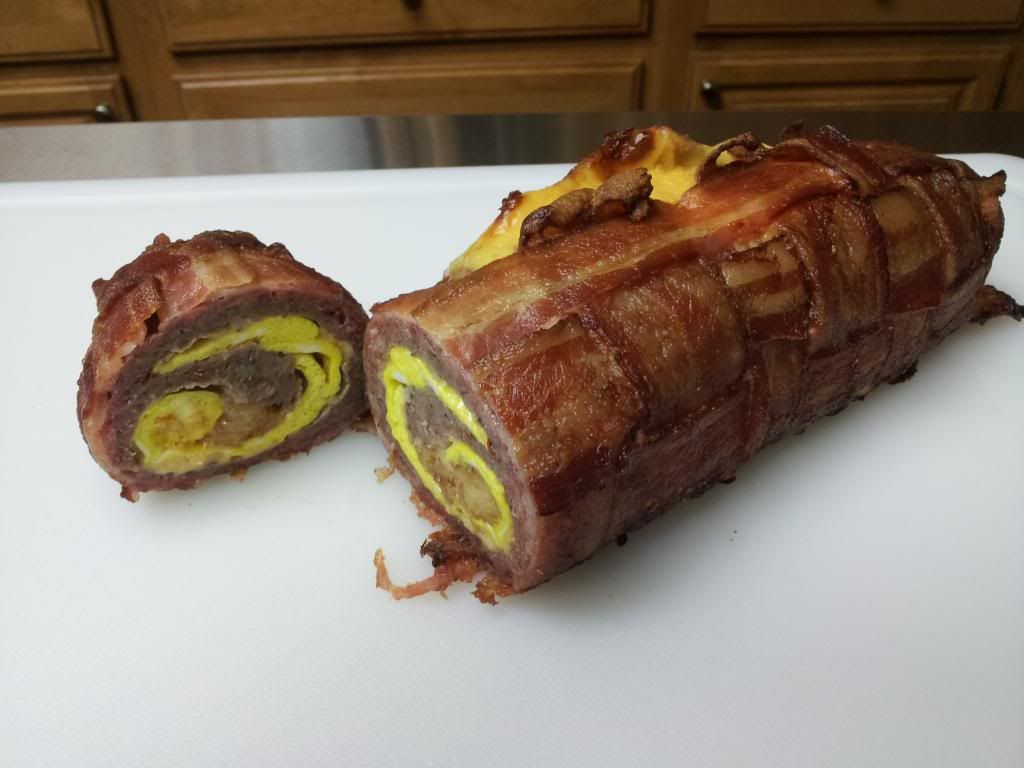 Slices of breakfast heaven.
Breakfast fattie, served with fresh baked drop biscuits.
It's like a slice of smokey breakfast pie...
Protection Pics
For those who don't know... placing a firearm beside a special dish I've cooked is a silly tradition that I and some of my firearms enthusiasts friends have been doing for years. It's ostensibly to "protect" such awesome food from the "hungry masses" who would take it. No actual hungry masses were harmed during the making of this thread.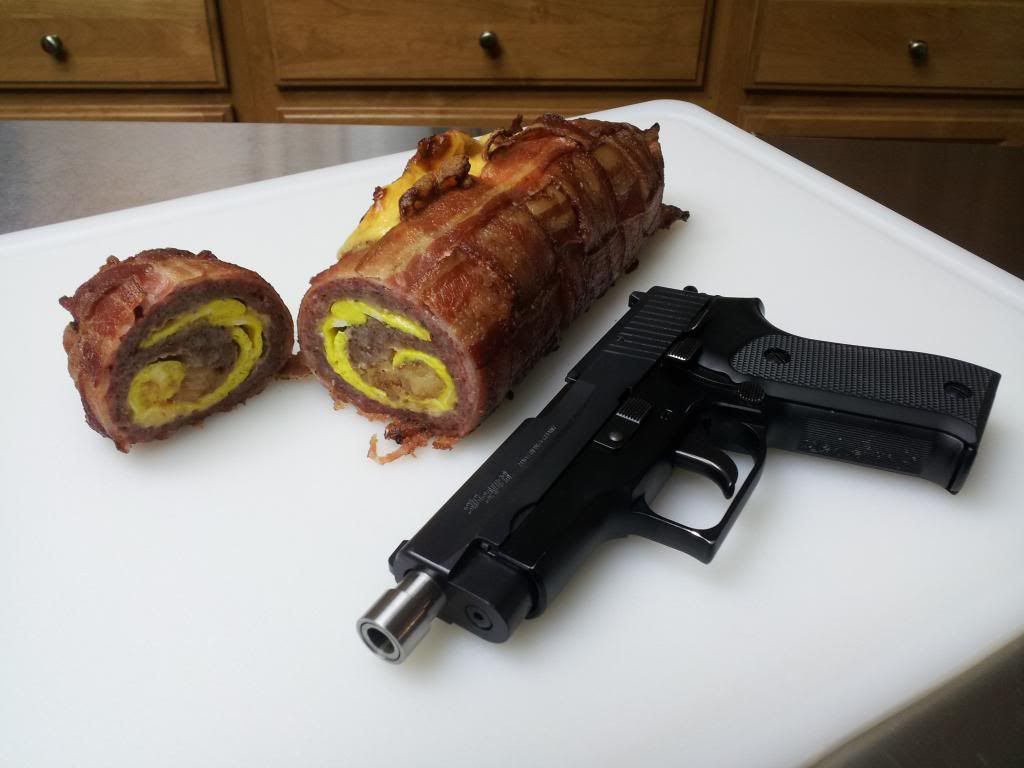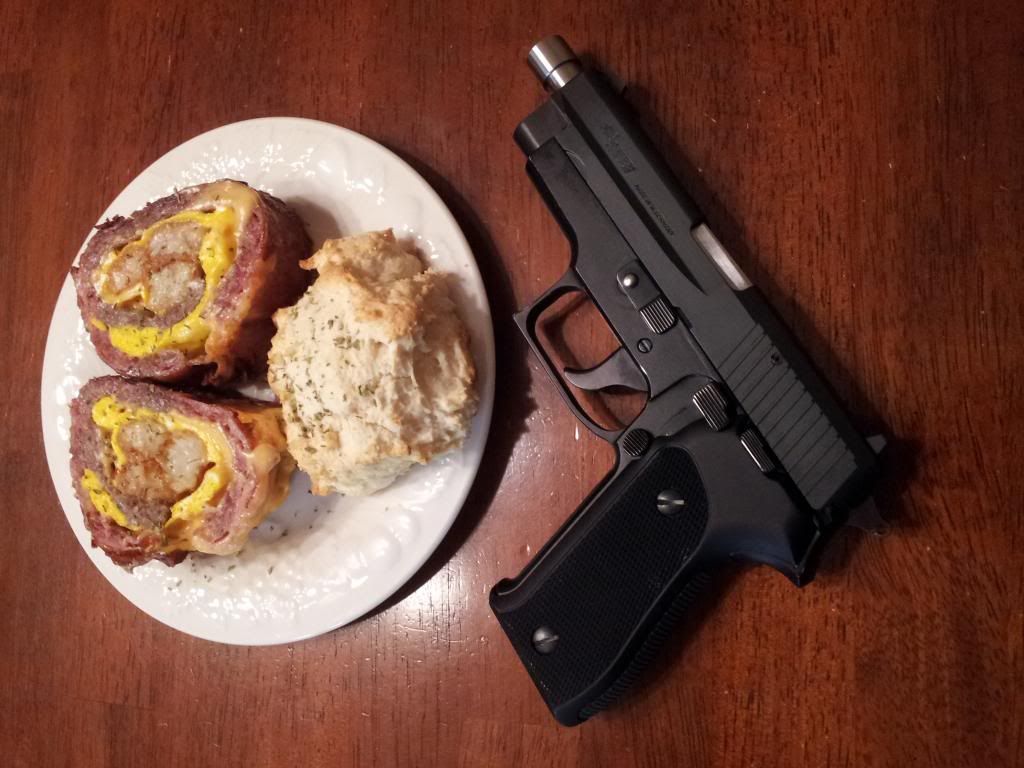 Protection provided by my Sig Sauer P225 with threaded and extend barrel... you know... in case I need to thread on a suppressor (commonly referred to as a silencer) to take out the fattie thief quietly... LOL.