I'm always on the lookout for things to do with leftover chicken and I figured that the recipe for King Ranch Mac and Cheese from Southern Living would be a hit. And it was. I didn't get any pictures of the chicken thighs cooking on the BGE from Sunday, unfotunately. And while this could have (and should have) been cooked on the Egg it wasn't, but it did have Egged chicken in it. After mowing the yard and then washing Olie, our German Shepherd, in about 100 degree heat, I really needed a shower. Once showered, I was wiped out and I didn't feel like going back out into the heat and firing up the Egg. Not to mention I would need another shower later. So laziness and the desire to sit in blessed AC trumped outdoor cooking last night.
Mixin' it all together in a CI Skillet, elbow mac, grilled chicken, cheese and a bunch of other stuff.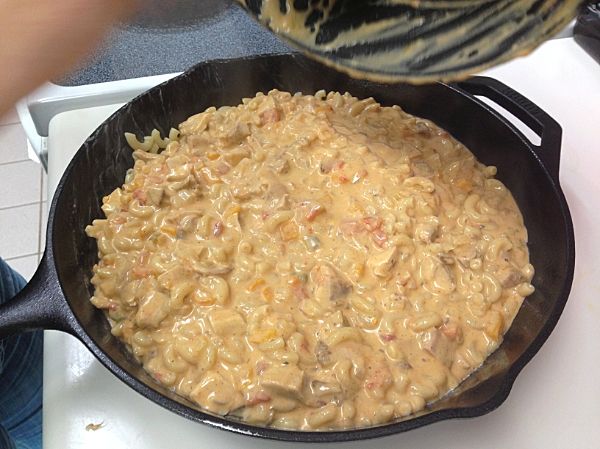 Topped with a Mexican Four Cheese Blend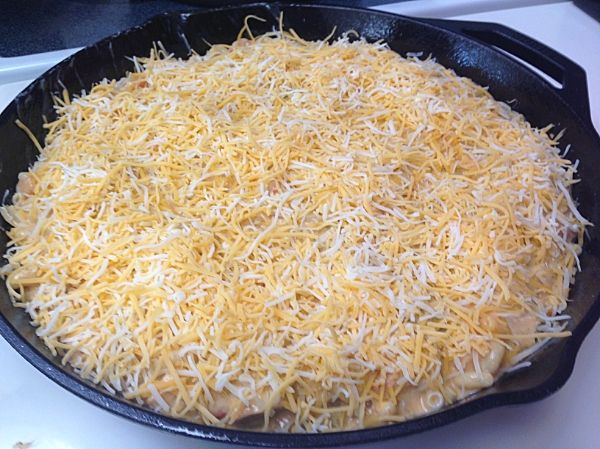 After spending 25 minutes in that big box in the kitchen (should have been on the Egg, I know, I know. Next time, I promise)
How can you resist?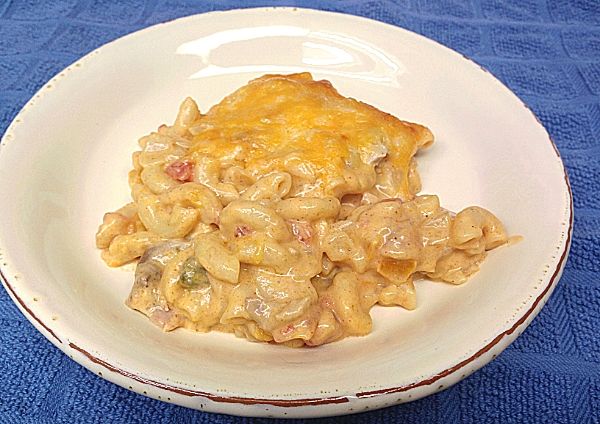 Combining mac and cheese and King Ranch Chicken? Genius. Whoever came up with that should be given some type of award.
Rowlett, Texas
Griffin's Grub or you can find me on Facebook
The Supreme Potentate, Sovereign Commander and Sultan of Wings