Lawn Ranger has been posting these up lately. They reminded me of an appetizer called Crazy Wings at a place called George's Bar in Waco (if you know Pat Green, you've heard the song about the place) that I may have gone to from time to time back in my college days. 'Cept they fry theirs and LR does his on the grill. I thought I'd give them a shot. Here were the raws. I used chicken tenders instead of chicken breasts cuz I'm lazy and didn't feel like cutting them up. Totally forgot that you have to remove the tendon from a tenderloin and that made it just about as much work.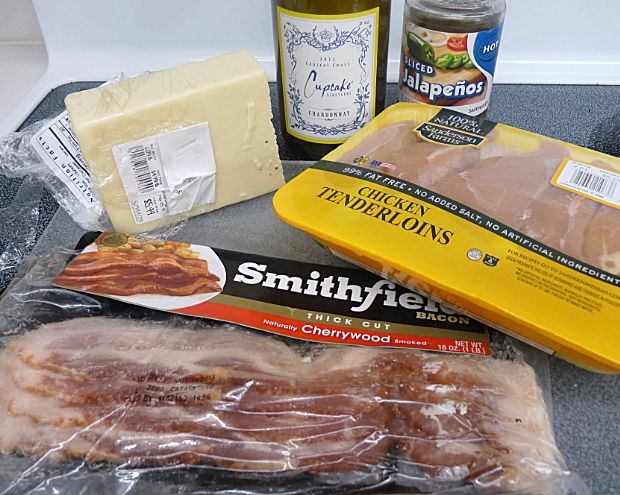 The chicken was wrapped around a hunk of Monterrey Jack and pickled jalapeno slices, then wrapped in bacon. Then it marinated in 1 cup of Chardonnay, 2/3 cup of oil and some salt and pepper for 1 hour or so. I set up the large with the AR at 400F.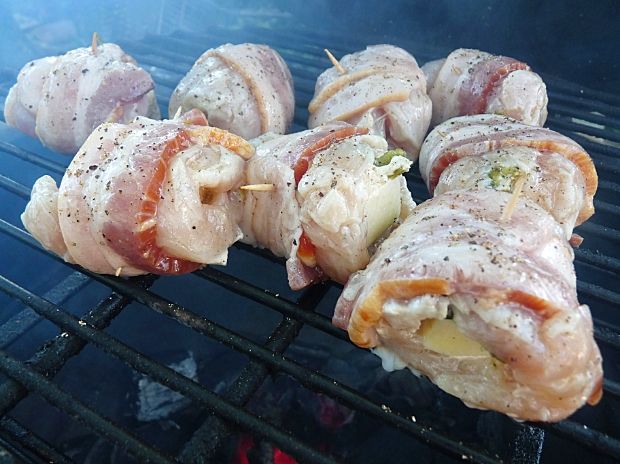 A little while in, cheese oozing out.
Done
Plated up with some Brussel sprouts.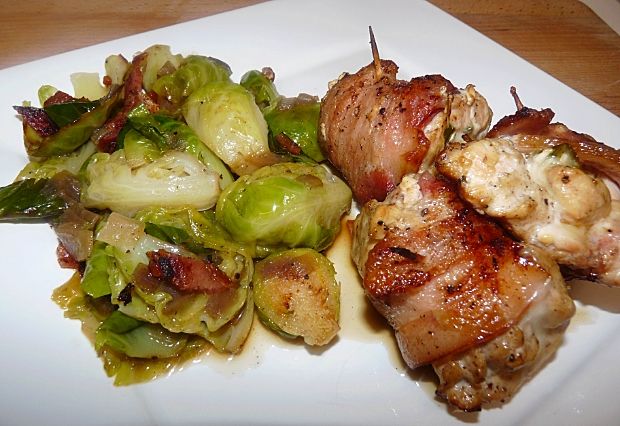 Even though I think mine could use some work, they came out really good. You could definitely taste a hint of wine from the marinade. Unfortunately, my horrible wrapping job allowed a lot of the cheese to melt out. I think next time, I'll wrap the bacon perpindicular to the way I rolled the chicken up to block those big holes I had. I'll probably also go with chicken breasts, cut them smaller and make them more bite sized. Think appetizers instead of meal sized. And I think I'll do them indirect. There was a lot of dripping down onto the coals resulting in a ton of smoke during this cook. Definitely gonna work on these and get them perfect, but LR is onto something here.
Rowlett, Texas
Griffin's Grub or you can find me on Facebook
The Supreme Potentate, Sovereign Commander and Sultan of Wings