The Porkapillar returns! I know it's just a pork bomb, but I love calling it a Porkapillar.
So, I butterflied the tenderloins and pounded them flat. Rubbed 'em on both sides with DP Dizzy Dust. Layered provolone, pancetta, sopressata, chopped Fuji apple, and dried cranberries on the larger tenderloin. Laid out nine strips of thickly-cut, uncured bacon. Moved the larger tenderloin and filling atop the bacon. Placed the smaller tenderloin on top and tightly rolled it around the filling. Rolled up the larger tenderloin outside the smaller and secured with bacon strips and skewers. Cooked with applewood smoke between 375-400*F up high in the dome until internal temp reached 160*F. Let sit for at least 10 minutes. Slice and eat.
Now, pics: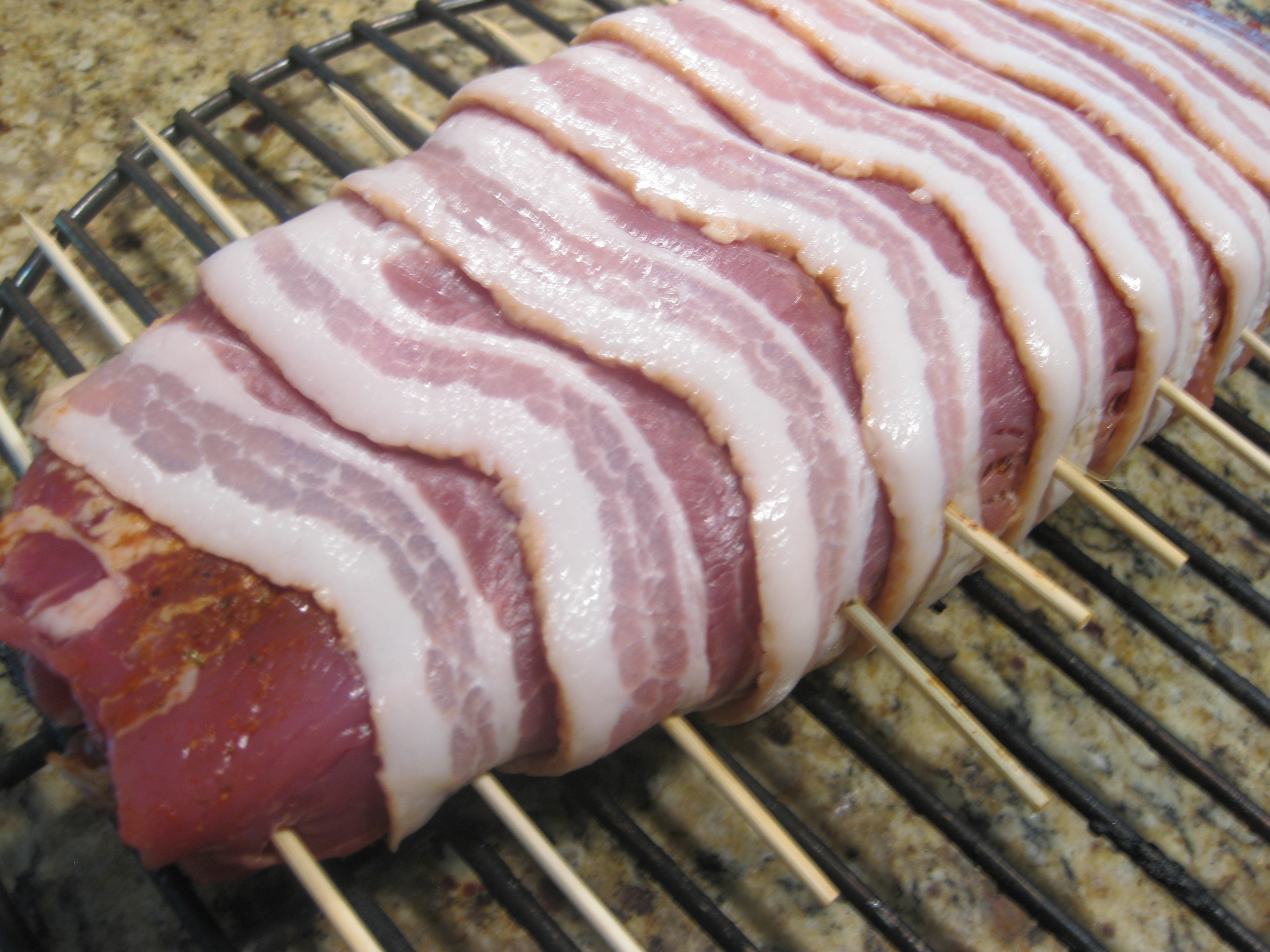 [Northern] Virginia is for [meat] lovers.