After years and years of meaning to do this recipe, I finally got around to it. I guess I have @Necessary_Indulg to thank for that. When she asked on Facebook a few weeks back if anybody had ideas for some shrimp she had, I immediately suggested this recipe (I did tell her I had never cooked it but was meaning too). This is a recipe by Steven Raichlen, but I changed it a bit to fit us. Left the lime out of the marinade (per Kristi's suggestion), saved the garlic cilantro butter that was supposed to be basted on during the cook and drizzled that on at the end, and used a grill pan in lieu of skewers (I was feeling lazy)
Ingredients for the marinade.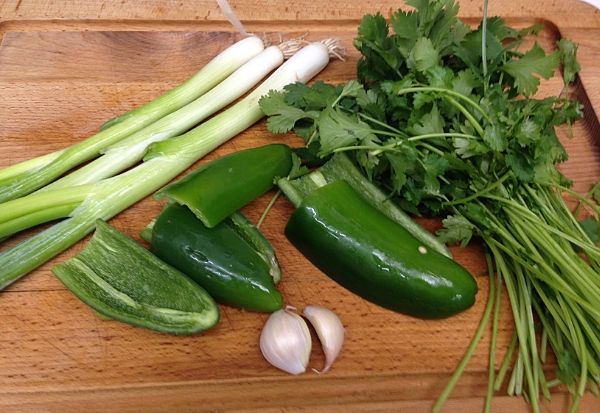 All pulsed up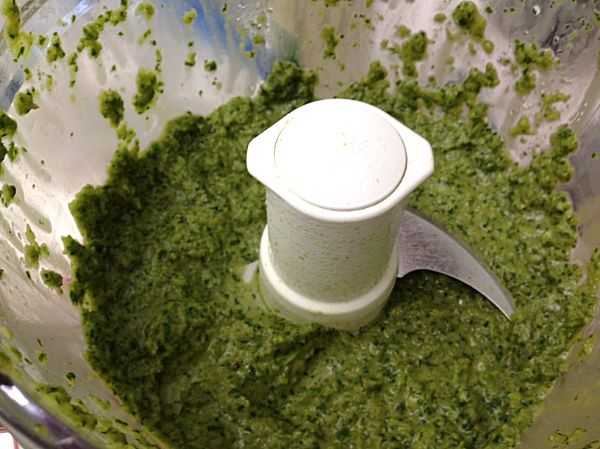 On to the Egg around 500ish, wasn't paying real close attention to the temp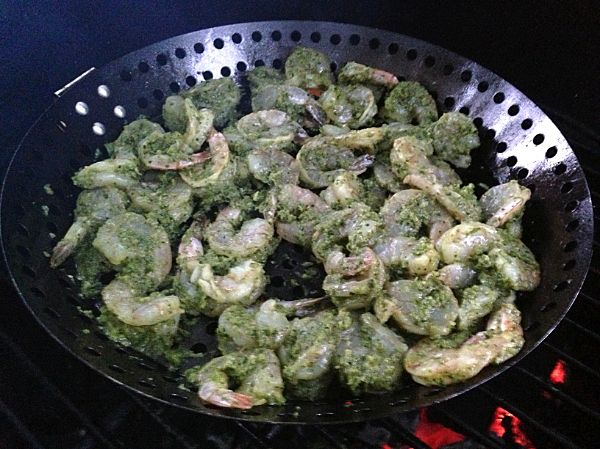 Done after 3 or 4 minutes, plated it up with some grilled chicken Caesar salad. Mrs. G whipped up some amazing dressing, I'll have to ask her where she found the recipe. Plated up picture didn't turn out that good...
But the shrimp sure did! I was surprised that it really had no heat to it what so ever. Maybe I had really mild jalapenos. Regardless, it was really good and will probably become my go-to shrimp recipe from now on.
Rowlett, Texas
Griffin's Grub or you can find me on Facebook
The Supreme Potentate, Sovereign Commander and Sultan of Wings