All the chicken bombs lately got me hamster running. Which isn't always a good thing
Wasn't feeling like chicken so I used ground chuck and made beef bombs. Cream cheese was mixed with a spicy BBQ sauce. These were extremely tasty! Took longer than I expected to get the bacon done.
Took jalepenos and made boats for the cream cheese mix. Then wrapped the beef log in bacon. Egg was around 300 I'd say for 45-60 min. I dunno, no kidos so I just chilled and let the egg do what it do.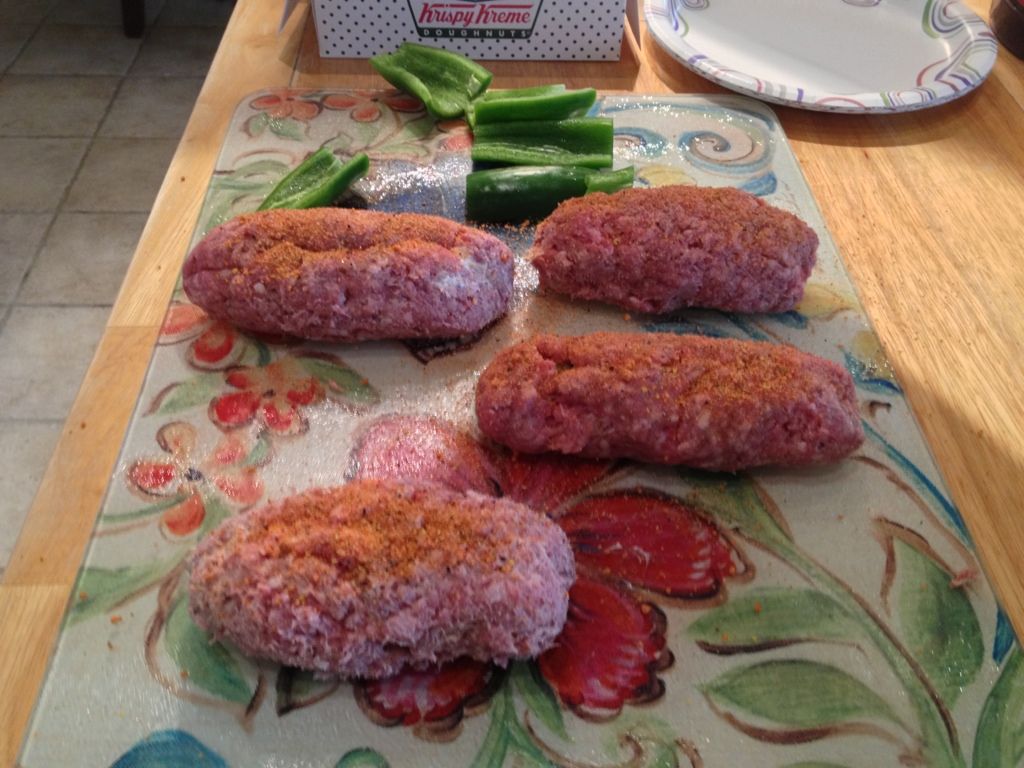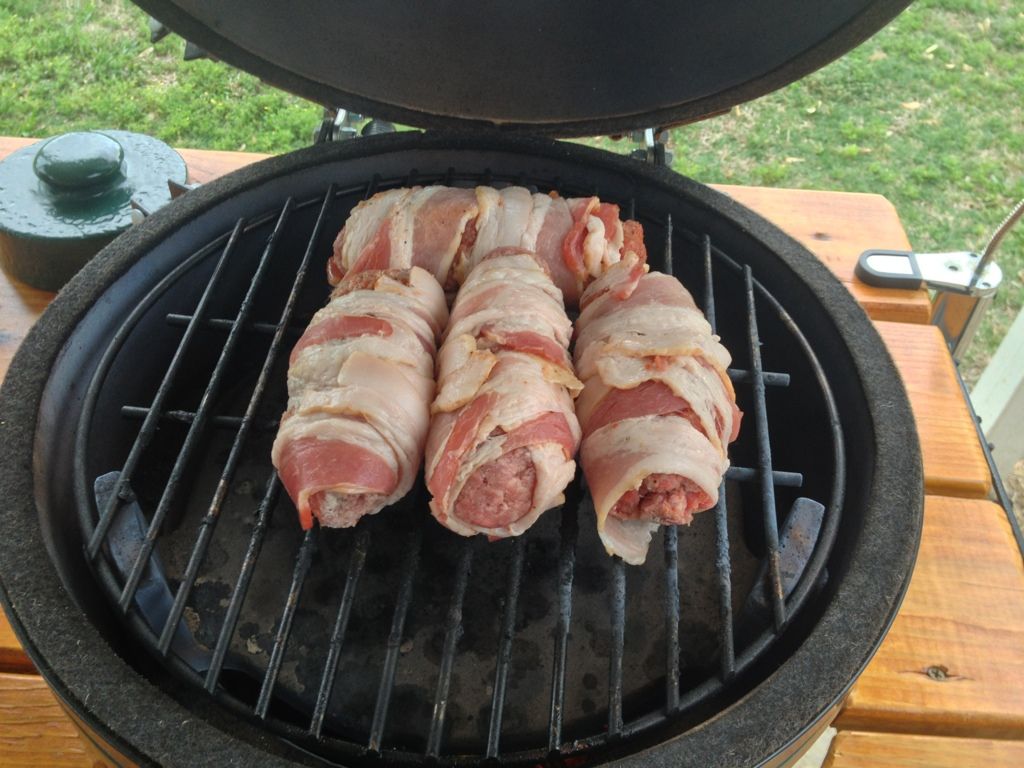 Basted in BBQ sauce. This one looked like it was done so I ate him as a sacrifice.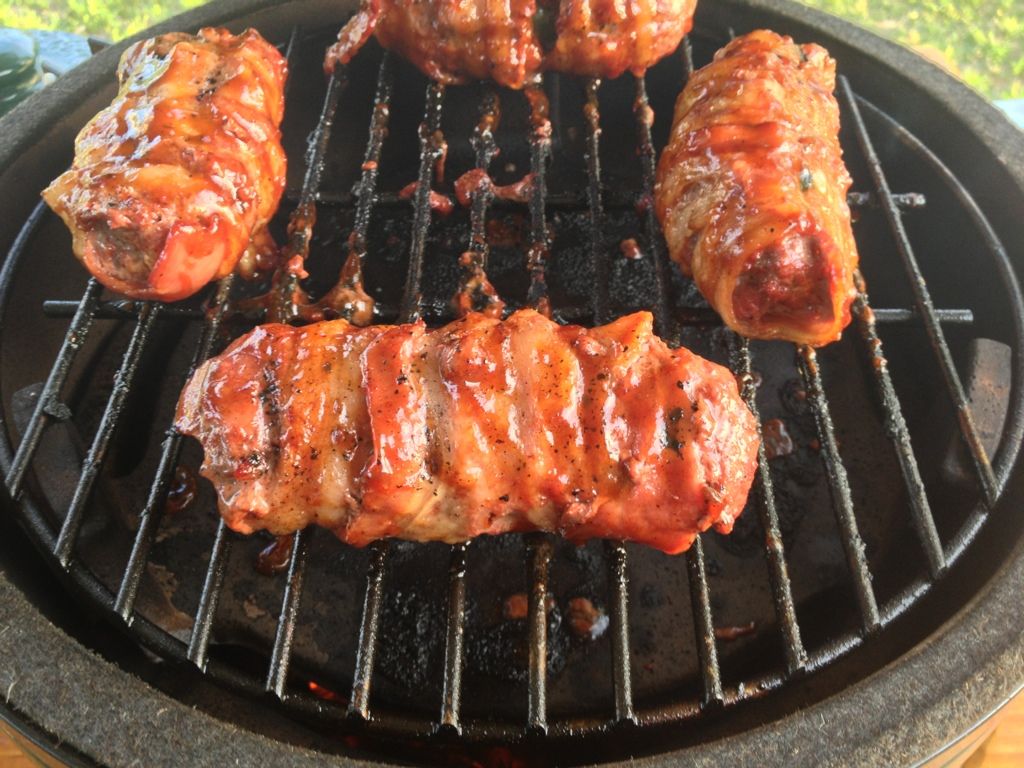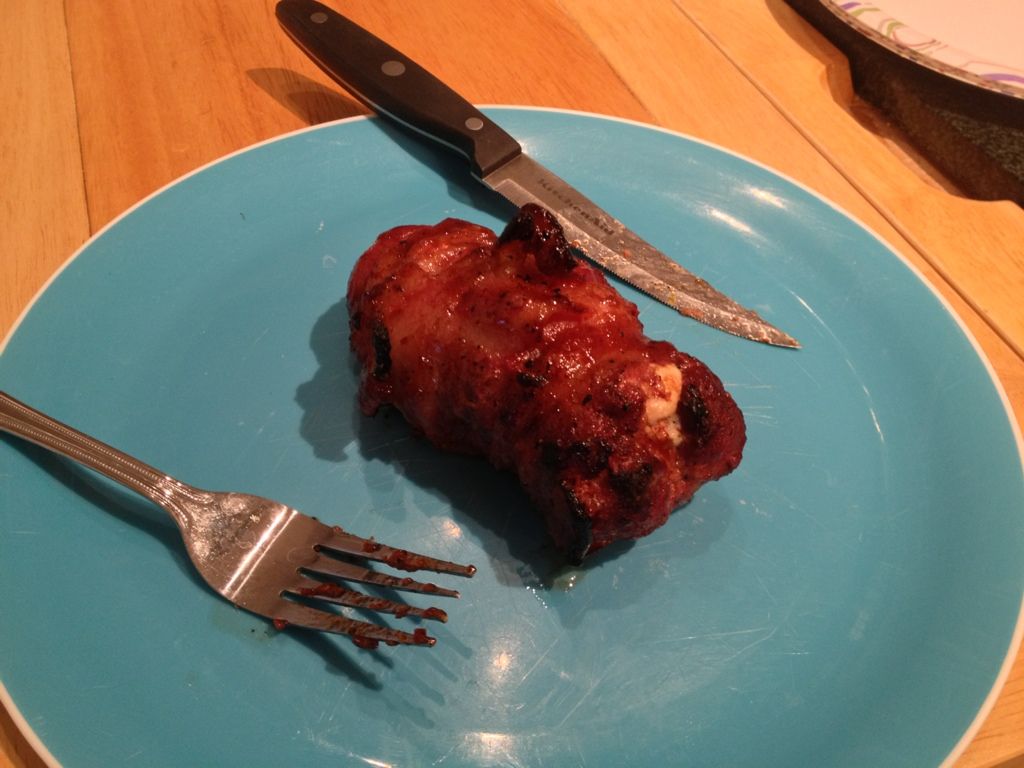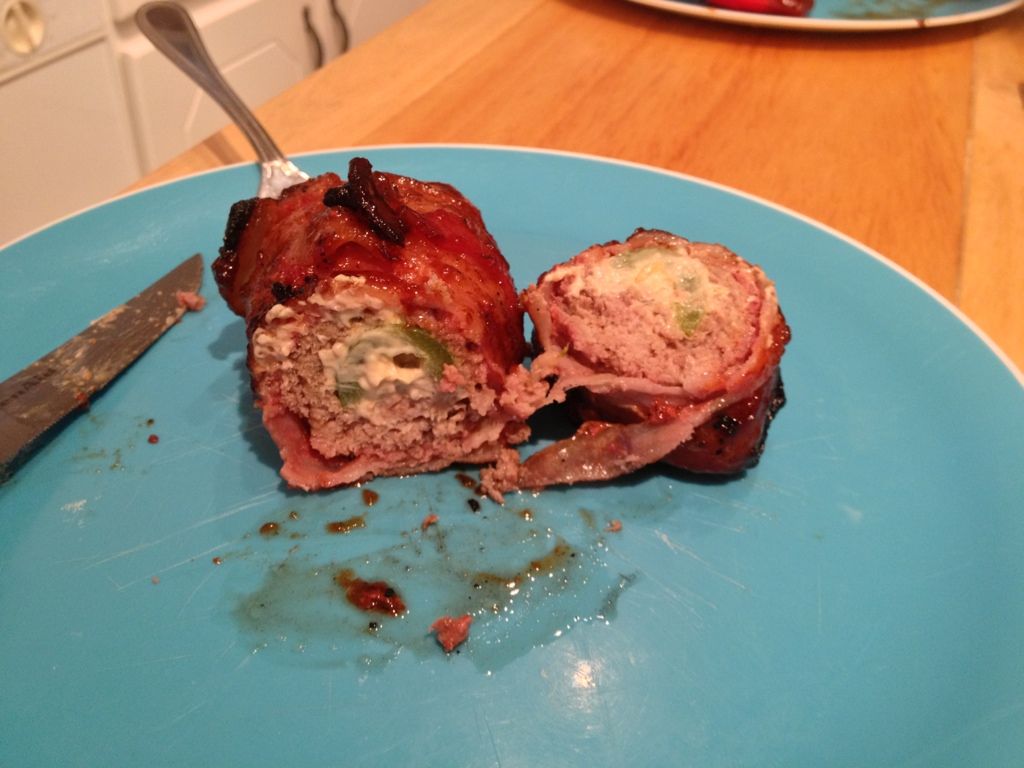 Thanks guys. Enjoy
_______________________________________________
XLBGE