Fired up big momma this morning for some breakfast on my griddle. Bought this griddle because it was labeled 13" but when it go here was more oval and won't fit my small.
Cooked up some thin sliced pork chops for instant left overs and diced 3 of them to put in the hash.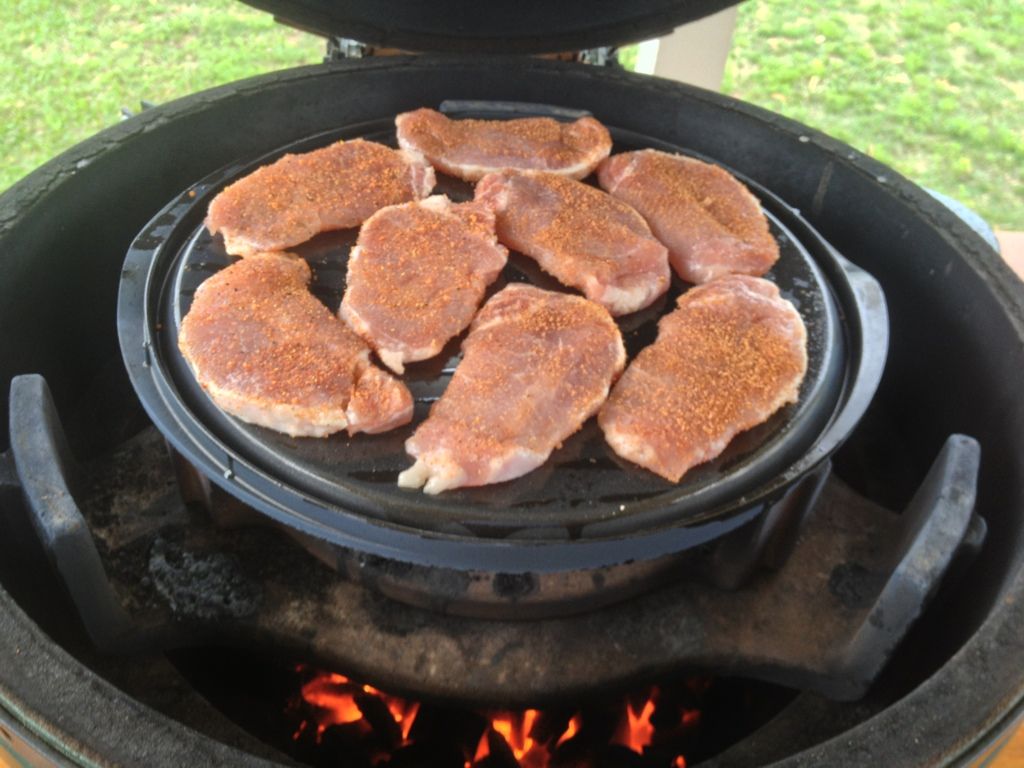 The egg settled in at 500 and had the griddle sizzling real nice. The rest is self explanatory. Very tasty! I like to put my hot sauce on and let it marry a little while still cooking. Rub was John Henry's Alabama butt (sweet, mild heat) and bad Byron's.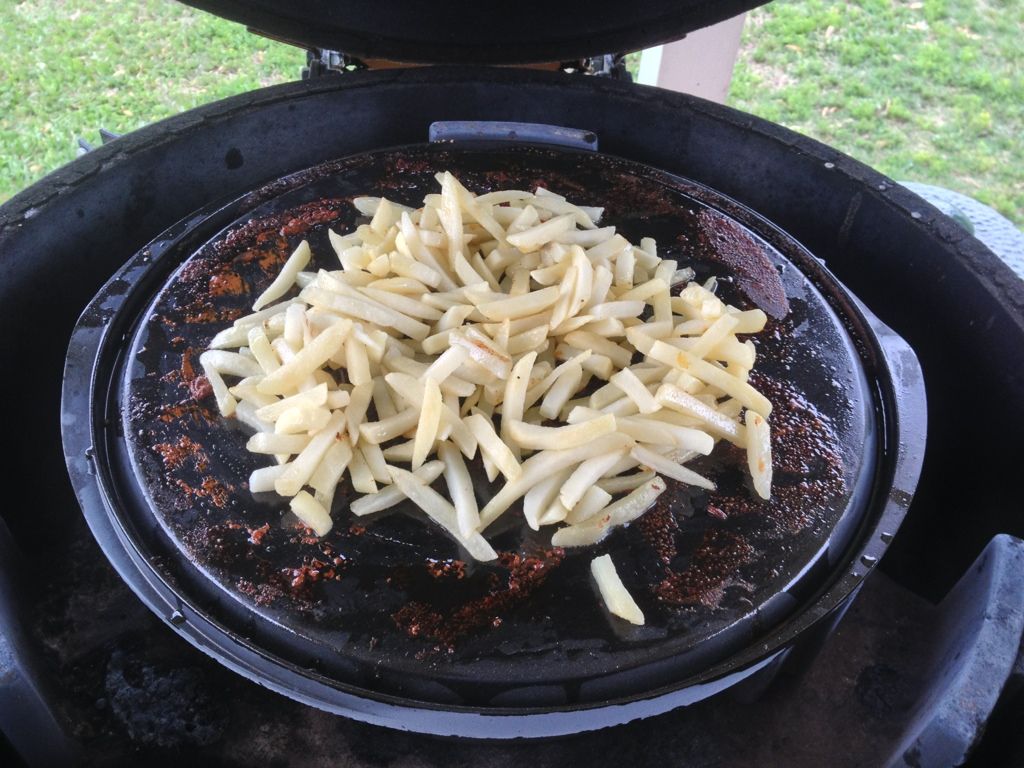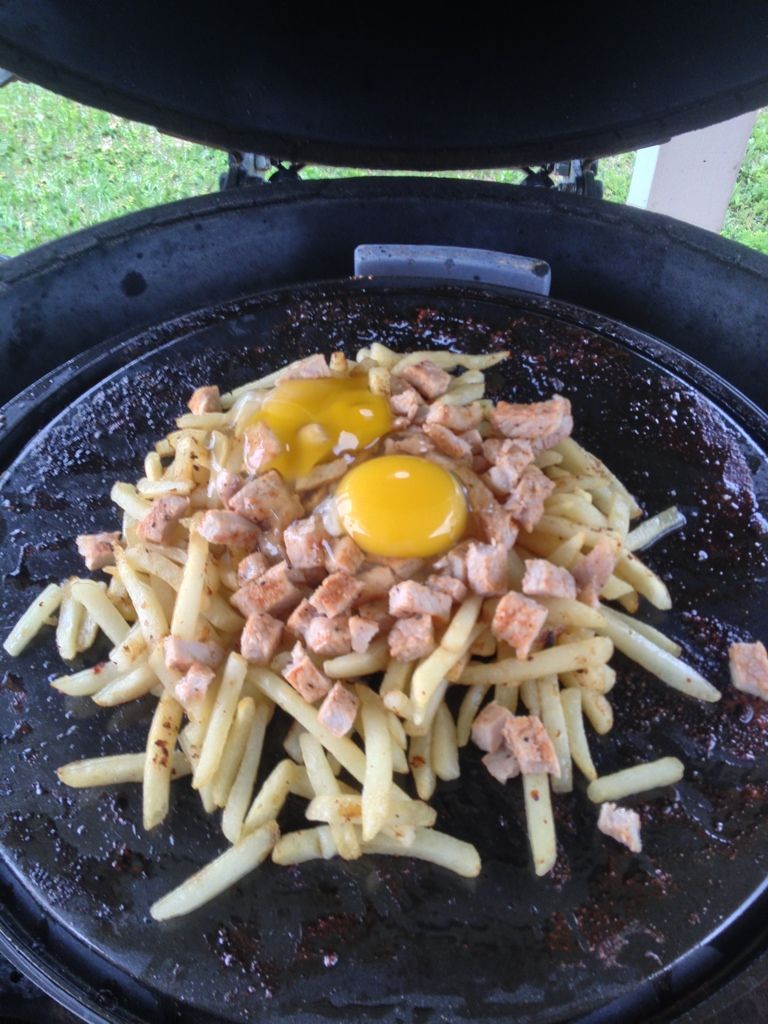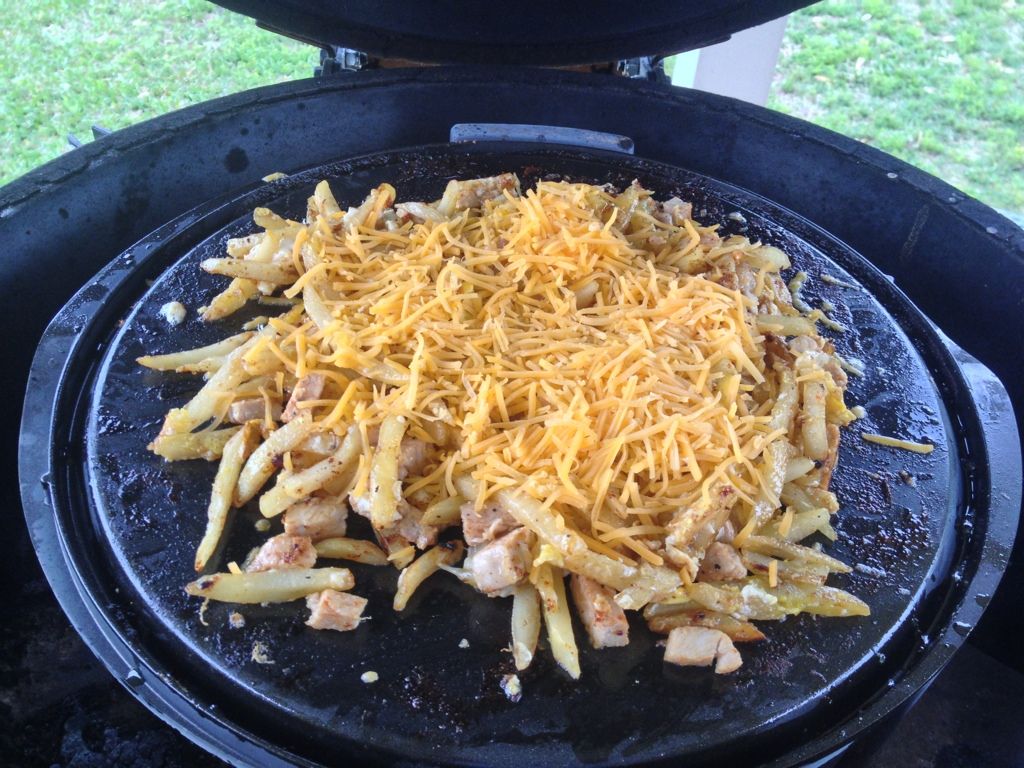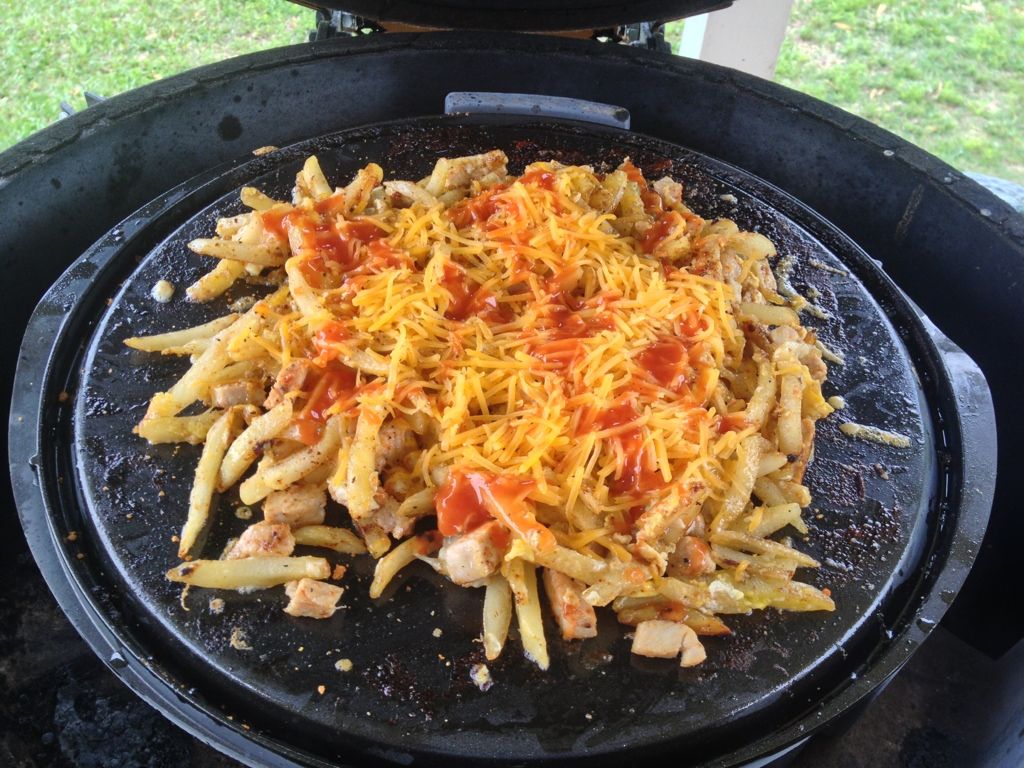 Enjoy
_______________________________________________
XLBGE