Late last week I was trying to figure out what to make for the weekend and ran across
@Dyal_SC
's post and it got me thinking about the wok.
I also wanted to try another Grace Young recipe from
Stir-frying to the Sky's Edge
which she won a James Beard Award for this cookbook. Every recipe I have tried has been very good. Her other book
The Breath of a Wok
is also a very good read and has a few recipes in it.
We decided to go with the Kung Pao Chicken so after a trip to the grocery store we were ready to start prepping.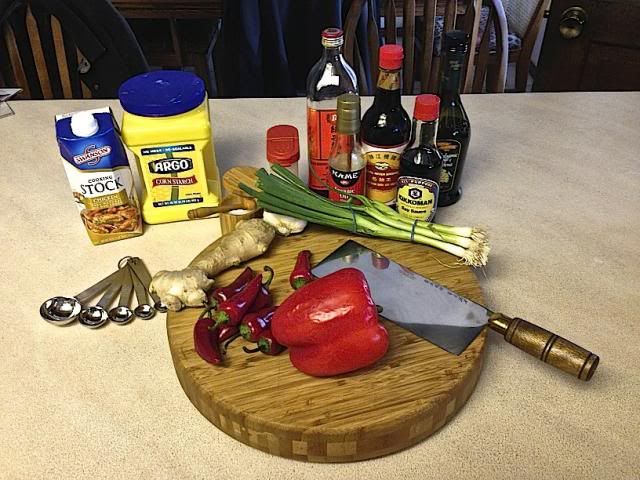 The calamari was up first as we were going to cook it for an appetizer and take the wok off the egg to allow it to cool and eat then fire it back up to make the chicken.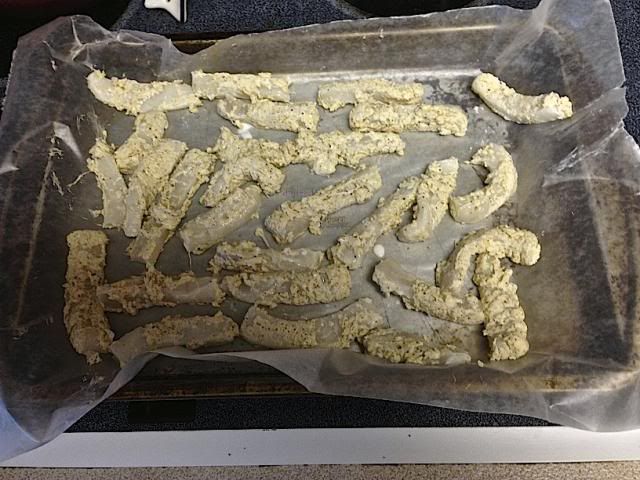 Once the Large BGE was ready we took it outside and started frying it in batches.
I also got to try out my new
Stainless Scoop
from the Wok Shop I got for Christmas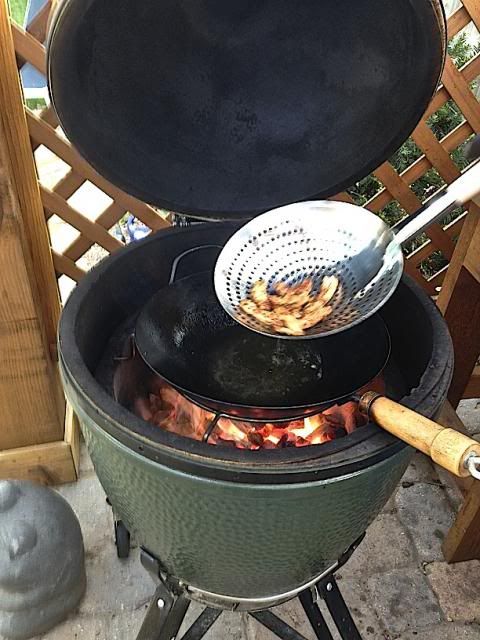 We made two dipping sauces one hot and one sweet. Also had a couple Tsingtao Beers to go with the meal.
They were some of the best calamari I have had!
After a nice break it was time to get back to it and make the Kung Pao Chicken.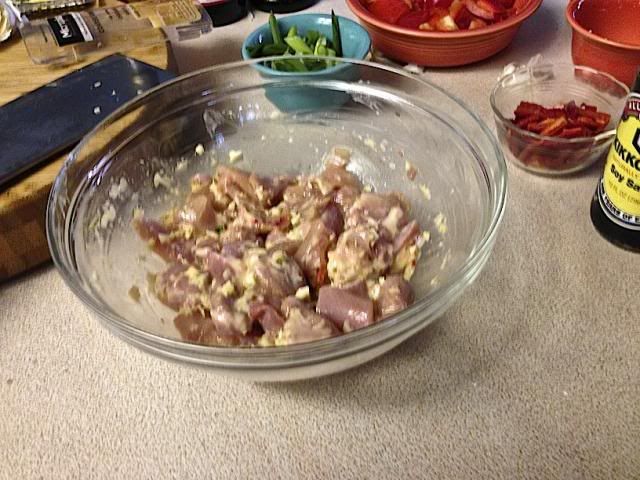 Once everything was prepped we brought it all outside.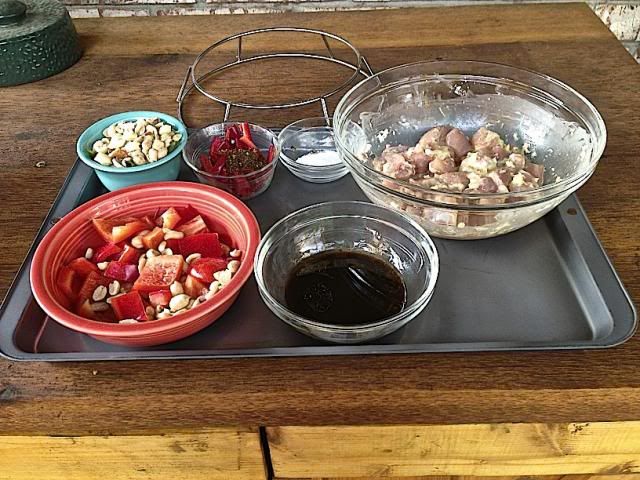 First up was the peppers and Szechuan Peppercorns (we didn't have the dried chilies so we used Fresno chilies and it didn't end up being spicy at all.)
Then the chicken / garlic / ginger mixture, sear the chicken for one minute undisturbed then flip it over and cook one minute longer.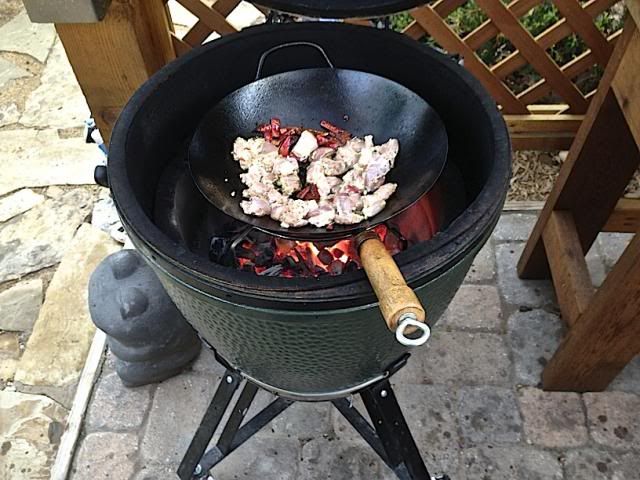 Add the red bell pepper
Then the dark soy sauce, rice wine vineager mixture, then the scallions and peanuts
The smell was incredible!
It was really good nothing like a Kung Pao Chicken you would get at a buffet or take out place. This would be a great dish to serve to someone who says they do not like chinese food.
I can not wait to try another Grace Young recipe as they all have been so good.
Hope everyone is having a good weekend!
Large & Small
BGE
, CGW Two-Tier Swing Rack for
BOTH EGGS
, Spider for the Wok, eggCARTen & and Cedar Pergola my
Eggs
call home in Edmond, OK.