@Fred19Flinstone
posted his daughter cooking chicken yesterday which inspired me. I have to admit, I'm OCD and tend to lean on the anal side when it comes to cooking. But I wanted to share the eggperience with my 9 and 6 yr old sons. I decided to go with pork tenderloin since (2) come in a pack and I wanted to avoid the argument on who was going to pick the seasoning.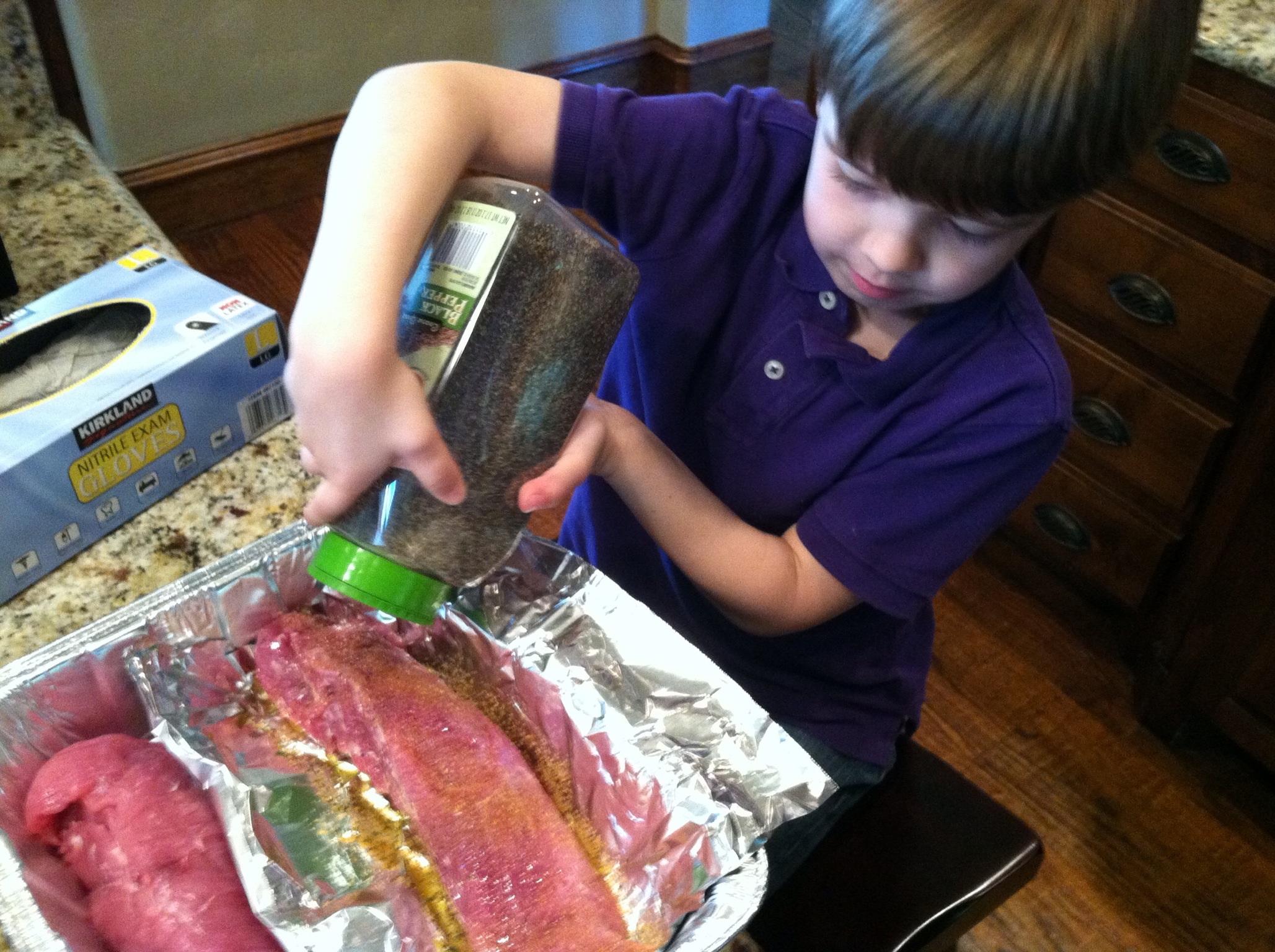 My 6 year old went with a pepper and garlic seasoning. He doesn't like the "spicy". Not sure what's up with that...I think he is mine.
Now my 9 year old...he is definitely down with the spicy. He went with a rub from a local (Dallas) guy I know which is killer.
During their search, they found these (2) options. You can only imagine what kind of conversation followed with them being 6 & 9...and making me act like I'm 6 or 9. SWMBO just shock her head.
They each learned how to use the greatest eggcessory on the market.
At the end of the day, it was an awesome eggperience. They helped me with bacon wrapped asparagus and crashed potatoes. I asked each of them what they learned. My 9 year old said "sprinkle the rub, don't pour" and my 6 year old went with "clean up as you go"...there is my OCD influence coming in. Happy Easter to everyone! Thanks for looking.