I have decided to do a small (11lb.) turkey on the BGE for our Easter dinner this year. I looked around the web and decided upon an
apple juice brine
. Once it comes out of the brine (about 12 hours or so) I'll dry it off with paper towels and then put in the refrigerator uncovered as we do for spatchcock birds. Onto the BGE at 350° with just a handful of apple or pecan chips (I just want to lightly smoke it). So... any advice that I haven't covered?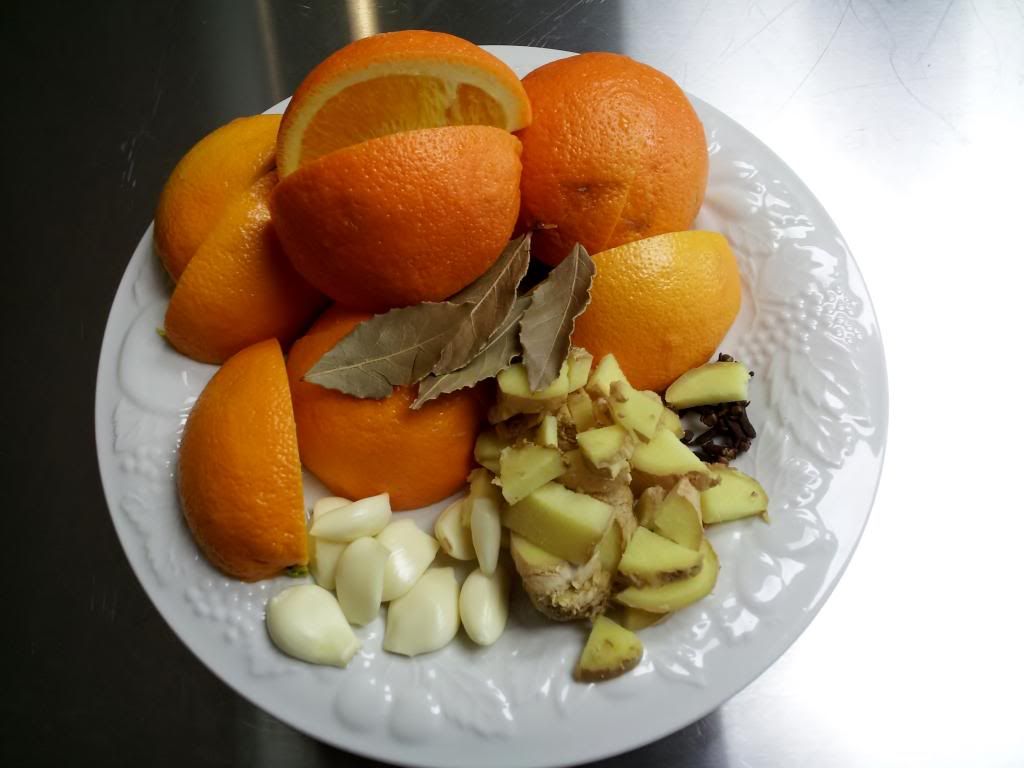 The brine is 2 qts. apple juice, 3 qts. water, 1/2 cup salt (1 cup if your turkey is not "enhanced" with solution) 1lb. brown sugar. The sugar and salt is brought to a boil to dissolved then allowed to cool, 18 cloves, 6 bay leaves, 6 garlic cloves (crushed), 4 oranges (quartered and squeezed into the pot), 3 oz. sliced fresh ginger.
It all goes into the pot along with a 10 to 12 lb. turkey (ours is 11 lbs.) We used a roasting bag to ensure there is no reaction of the citric acid from the oranges with the aluminum pot considering the amount of time it would be in contact. Plus it makes it easy to mix around and flip the bird.
Then into the refrigerator in the garage for at least an hour per lb. of turkey.