Finally got around to breaking in my sausage stuffer I got for Christmas. Its the 5lb LEM one. Works so much better than using the grinder as a stuffer.
Mrs. G wanted jalapeno cheese sausage and who am I to argue? Started with 2.31 lbs of venison, 2.49 lbs of pork shoulder and .62 lbs of back fat.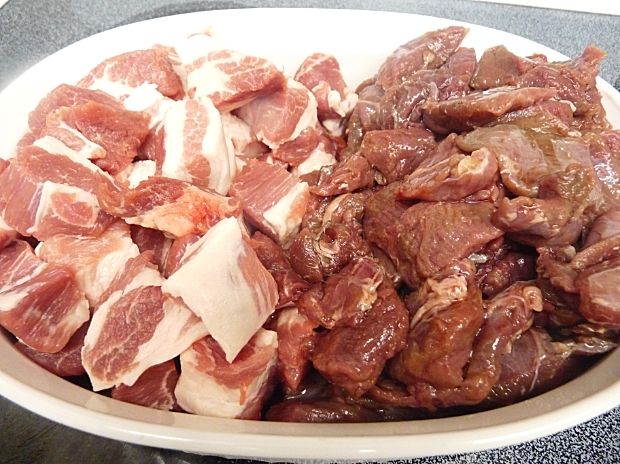 No pictures of it being ground or stuffed. Kinda messy and didn't want to stop and wash my hands.Started it at 12 pm at 145 (higher than I wanted)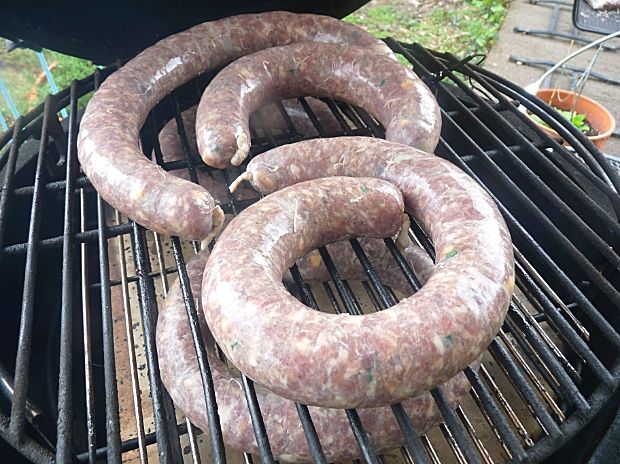 Three hours in
Done in 4.5 hours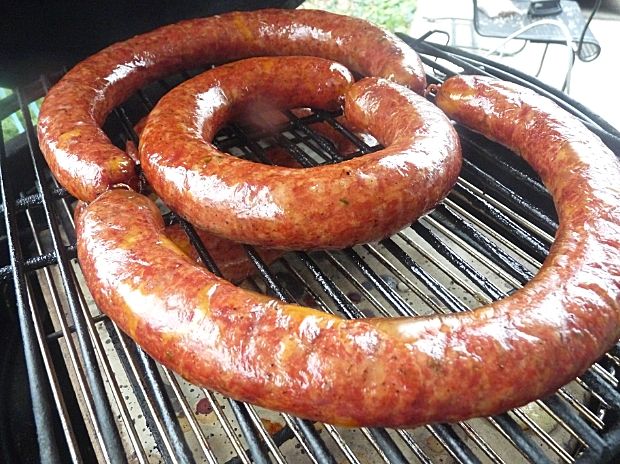 Ice bath to stop the cooking
Grilled up a link Sunday to try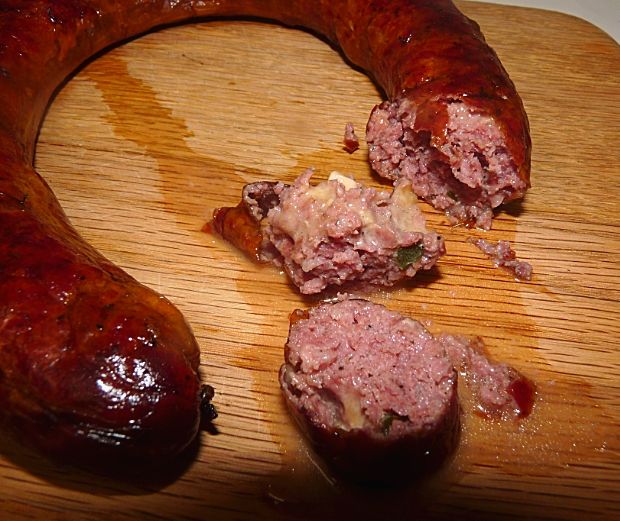 Mrs. G loved it. I was pleased with it, but think I will tweak a few things next time. Plenty juicy, good snap to the casing and nice flavor, but not enough heat. Also gonna try high temp cheese next time. Other wise, I'd call it a success and we have 4 more pounds of it in the freezer.
Rowlett, Texas
Griffin's Grub or you can find me on Facebook
The Supreme Potentate, Sovereign Commander and Sultan of Wings