Been trying to clean out the freezer lately. Tuesday night I was digging through it and found some frozen pizza dough, and some frozen sauce (you mean you don't take your left over sauce and freeze it in an ice cube tray for later?) and a package of pepperoni (seems like few weeks our store has a B1G1 deal on pepperoni. One goes in the meat/cheese drawer, one in the freezer). Pizza it is! This was from Zippy Lips recipe.
Before we get started, thought I'd show you this. I've been pretty lazy about cleaning out the Egg. Just a quick stir to knock off the ashes and refill. Last night I noticed I was really low, so I stirred it really good and was planning on adding fresh lump. All the charcoal I've used lately is Ozark Oak or Royal Oak, couldn't tell you how many bags total or ratio of one to the other. The rocks/cement are sitting in the lid for the large in case you want reference. I really should clean my egg out more.
Ok, time to build the pizza. Went with a thin layer or mozz, then added just a tiny bit of sauce and some bacon bits, topped that with more cheese and some pepperoni. I like my pepperoni on top of the cheese so its exposed to the heat. I feel it cooks better and the heat gives it a different textrure than if it was buried under the cheese. That's how we did it at every pizzas joint I every worked in growing up.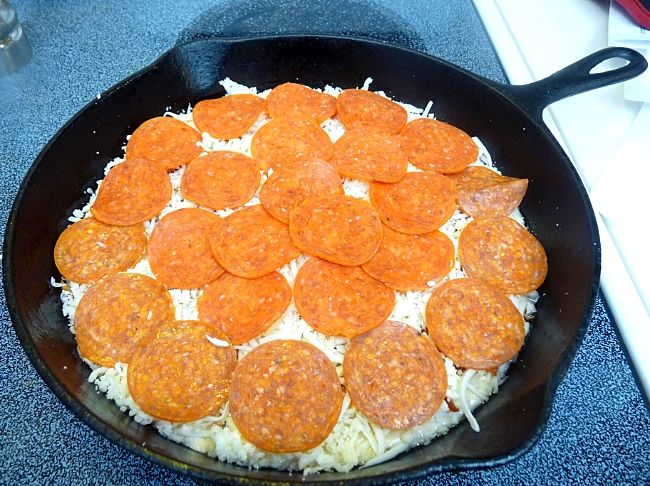 Went on to the Egg at around 450, here it is almost done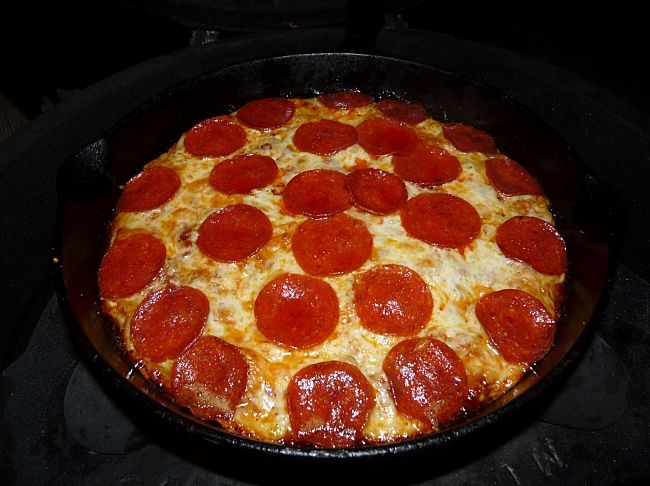 I let it cook for a total of 29 minutes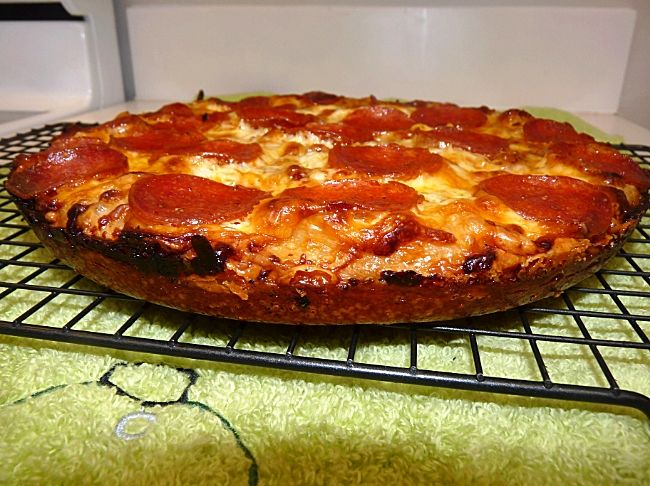 Then let it sit on the counter before trying to remove it from the skillet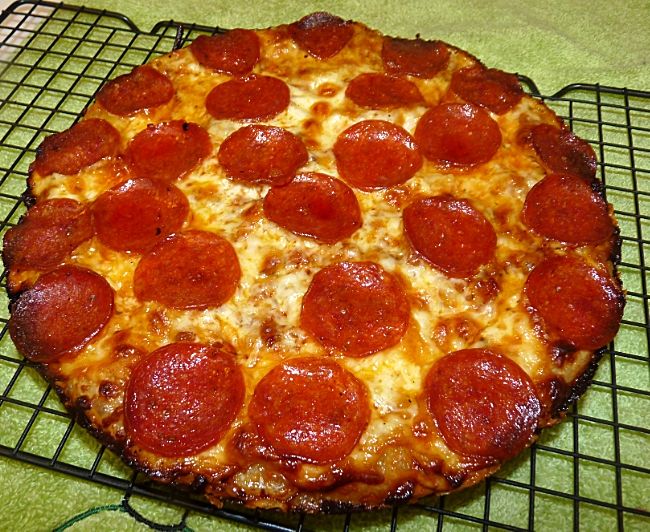 Gotta do the side shot.
Can't forget the required bottom shot.
Since Mrs. G is out of town and I knew I couldn't eat it all by myself, I took it over to my brother's house. He's in the process of remodeling his bathroom and I knew he either wouldn't stop to eat, or he would get fast food or nuke something. Figured he'd appreciate this much more. And I was right.
I just wish I had more cheese to put on it. Didn't really get the "cheese gasket" around the edges like I wanted. Oh well. Still good and I found out that Zippy's dough can be frozen and used later without any loss of quality.
Rowlett, Texas
Griffin's Grub or you can find me on Facebook
The Supreme Potentate, Sovereign Commander and Sultan of Wings