These sounded good. Original idea was to cook for 15 minutes, remove and coat with a hot wing sauce. Problem is I live in the frigid north and nobody knows what BBQ is (couldn't find any store to have a bottle of hot wing sauce).
I put on a batch of tater pigs (right side of grill). For the mushrooms, I took a piece of bacon, cut in half, wrapped 1 piece around the 1 direction, then the other piece of bacon around the other way (90°). I wanted to protect the mushroom from being over cooked. The mushroom survived very good.
I gotta say, these are better than the taters. Not a good thing that the mushroom is marinating in the bacon oil but dang were they good.
Here they are. Now what to name these???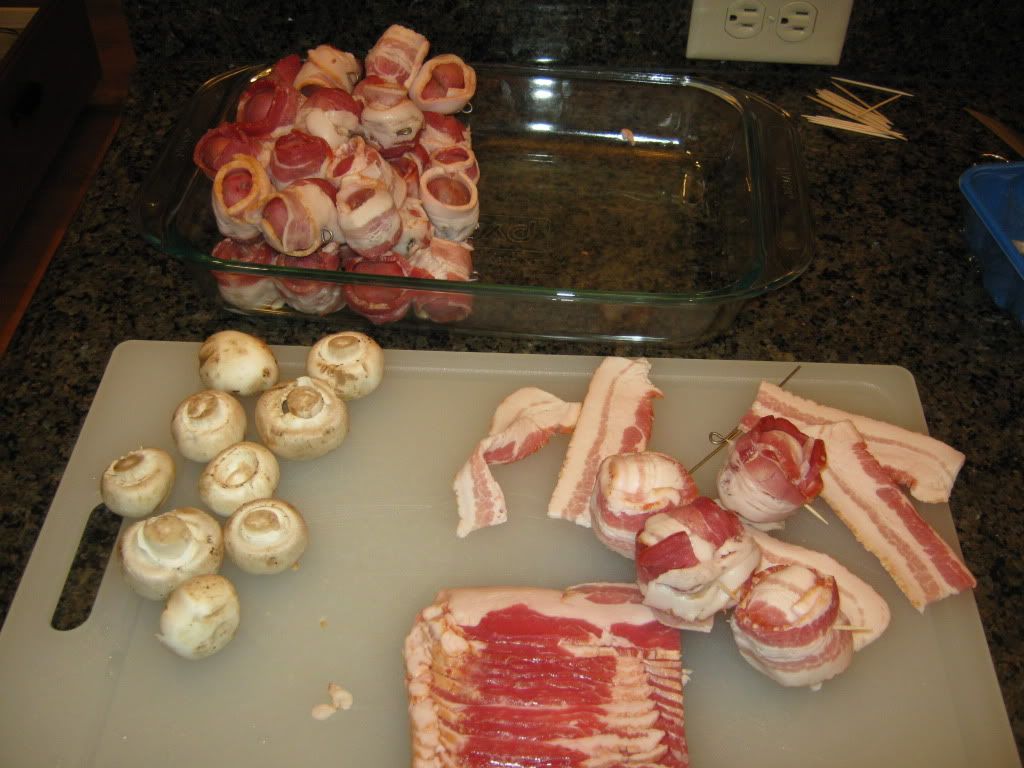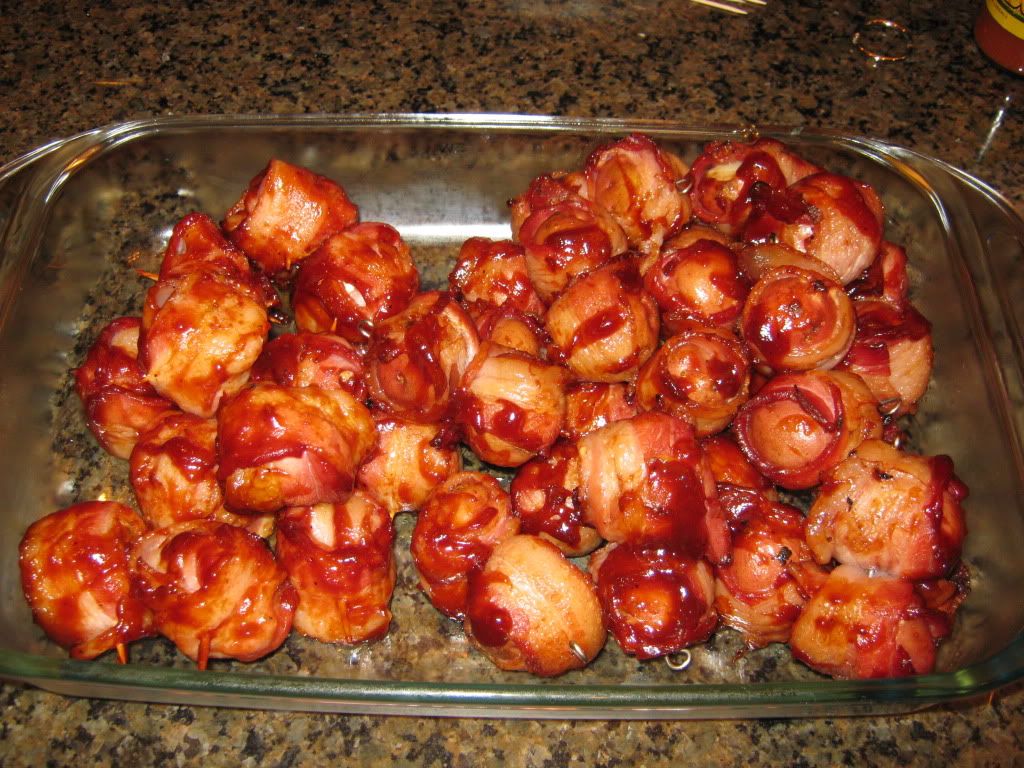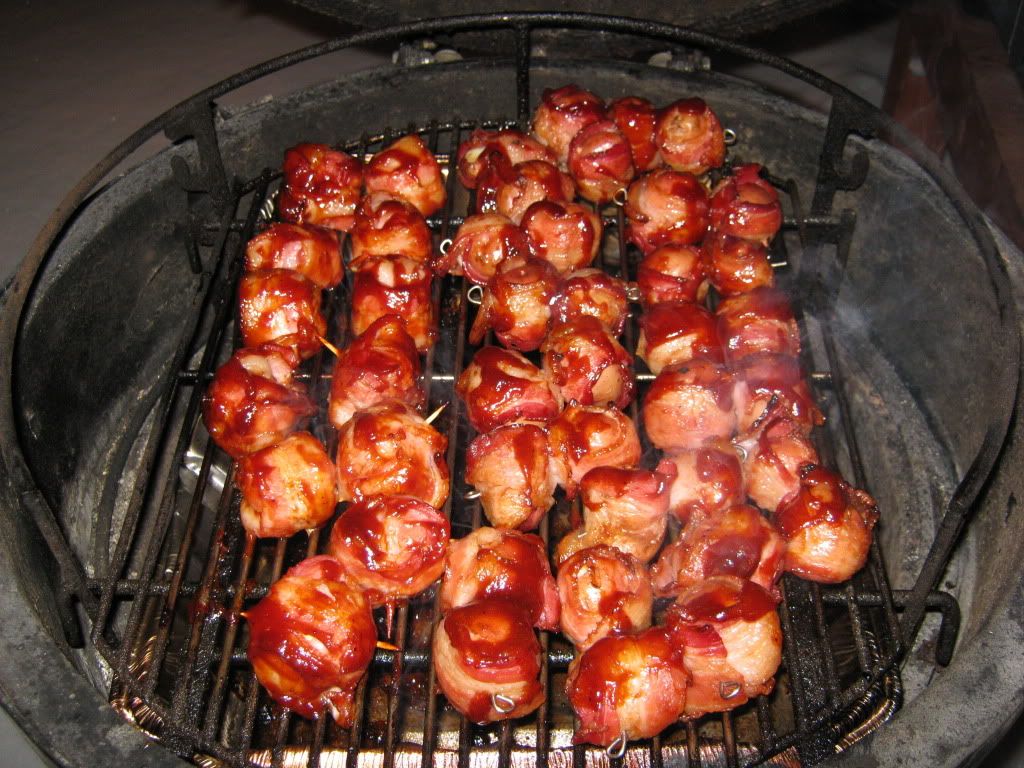 Big Lake, Minnesota
2X Large BGE, 1 Mini Max, Stokers, Adjustable Rig