I'll start off by saying, not one of my most stellar meals and I blame that on Johnsonville's Chicken Sausage, but I'll get to that later. The culprit: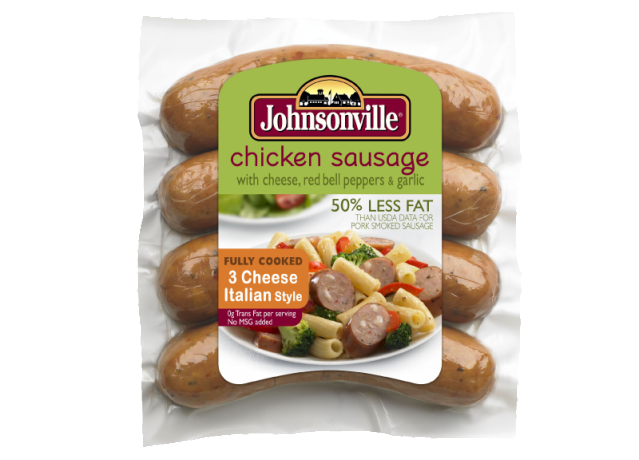 This was one of those new products that you get a coupon for so you figure you'll try it out once. Well, I wouldn't take it again if they paid me. Set up the Mini at around 450 to grill the sausage.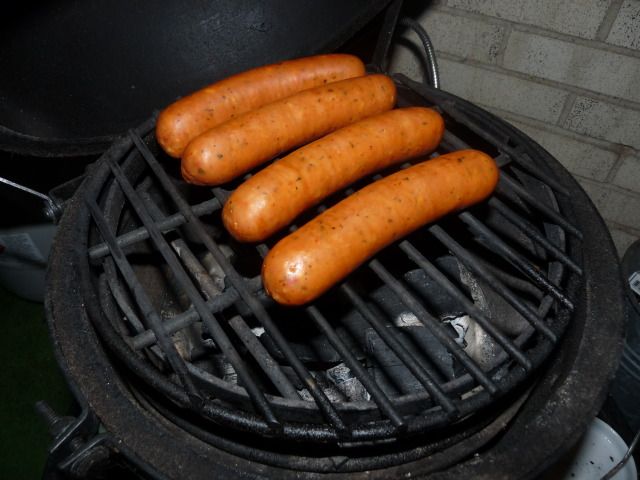 While all that was happening, I made up a simple pasta that Mrs. G usually makes as a side dish. Just some sketti, butter, freshly grated parm and some parsley chopped up. Looking around the kitchen, I found some cherry tomatoes that needed using up, so they went in as well and some black olives and a few capers.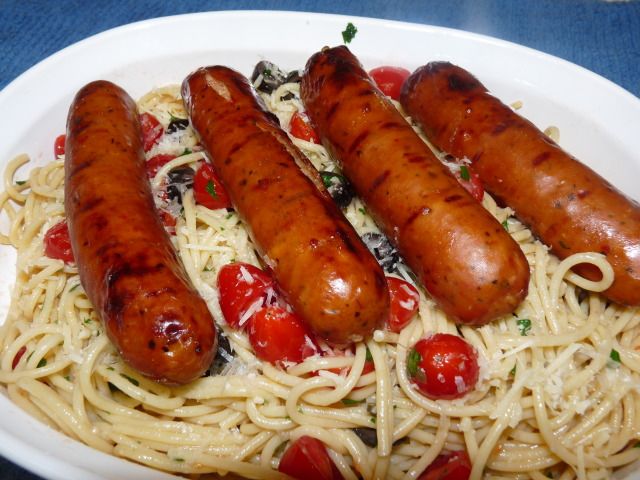 Got that all fixed up and threw a few slices of bread on the Mini to toast up since it was already warm.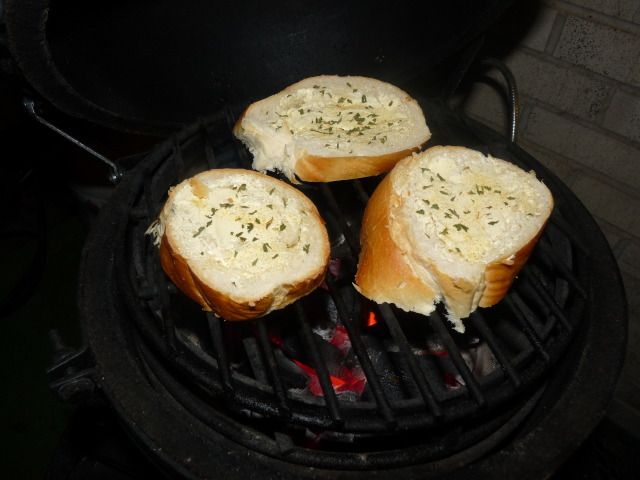 Whoop, overdid those a bit, but still edible.
Got it all plated up and I was excited to chow down.
The sausage totally killed the meal. In fact, after a few bites, it got pushed to the edge of the plate to be ignored. The meat was totally emulsified, giving it a hot dog like texture. Not what I look for in a sausage. The flavors were just weird, I can't even describe them and to be honest, I think my mind has blocekd them out so that I won't. This stuff is just as bad as their line of fully cooked dinner sausage. I think they should just stick to brats, breakfast sausage and maybe Italian sausage (although I do think mine is better). The pasta was good, though, so it wasn't a total loss and Mrs. G wasn't there to taste the disaster. Oh well...can't win 'em all.
BTW...our rent house has those stupid long flourescent tubes that are recessed in the kitchen. A few went out, so I just replaced them all. The light went from a yellowish color to a "true daylight" color. I'm still trying to adjust, so if my pictures seem a bit off color, that's why. I'll get it figured out.
Rowlett, Texas
Griffin's Grub or you can find me on Facebook
The Supreme Potentate, Sovereign Commander and Sultan of Wings