Everyone has their favorite way of doing pizza or are wondering if there is a better way to try. I have tried legs up, legs down, high in the dome, and my favorite for the crust has been legs down with the pizza stone on the green feet. Well that is until last night.. Since I have the
Swing Rack
I decided to use both levels to get what I believe is the best of both worlds. Yesterday was such a nice day for January that we had to get outside and do some cooking.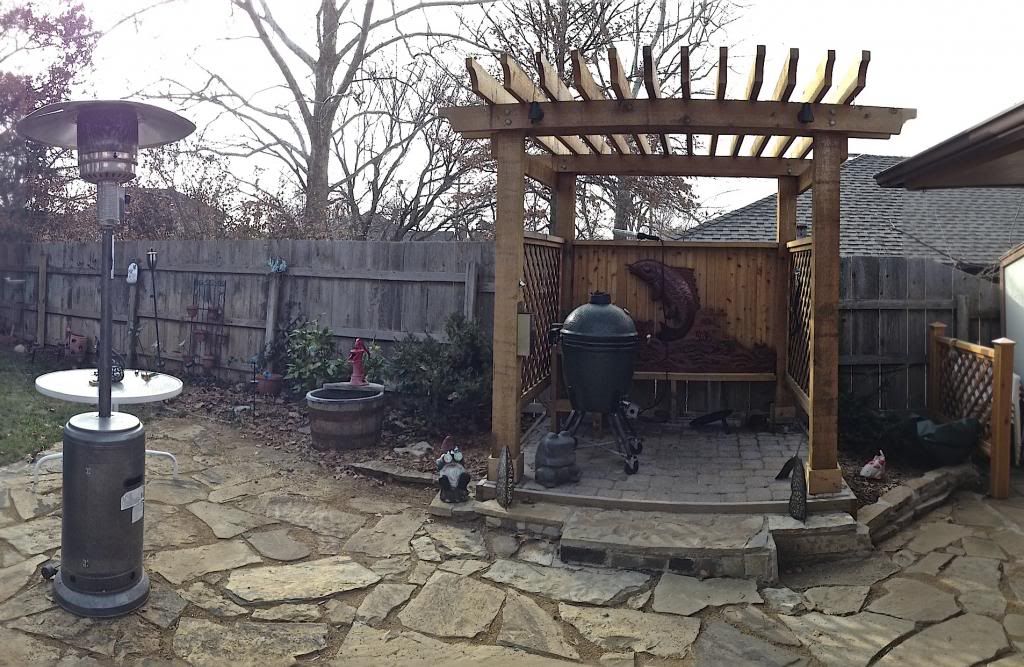 Once I had a good fire going from the Looftlighter I put in the platesetter legs up and the Swing Rack with my pizza stone on the bottom to preheat. Watching that dome temp drop after adding all of that mass was pretty funny. Once the pizza stone was 500° (verified with the IR thermometer) we went inside and started making the pizzas. We used a modified forno bravo recipe with 3 cups
King Arthur Pizza Flour
and 1 cup Semolina and made it in the kitchenaid.
Of course it got dark so my pictures aren't as clear as I would like the solar lights give enough light to cook but not for pictures.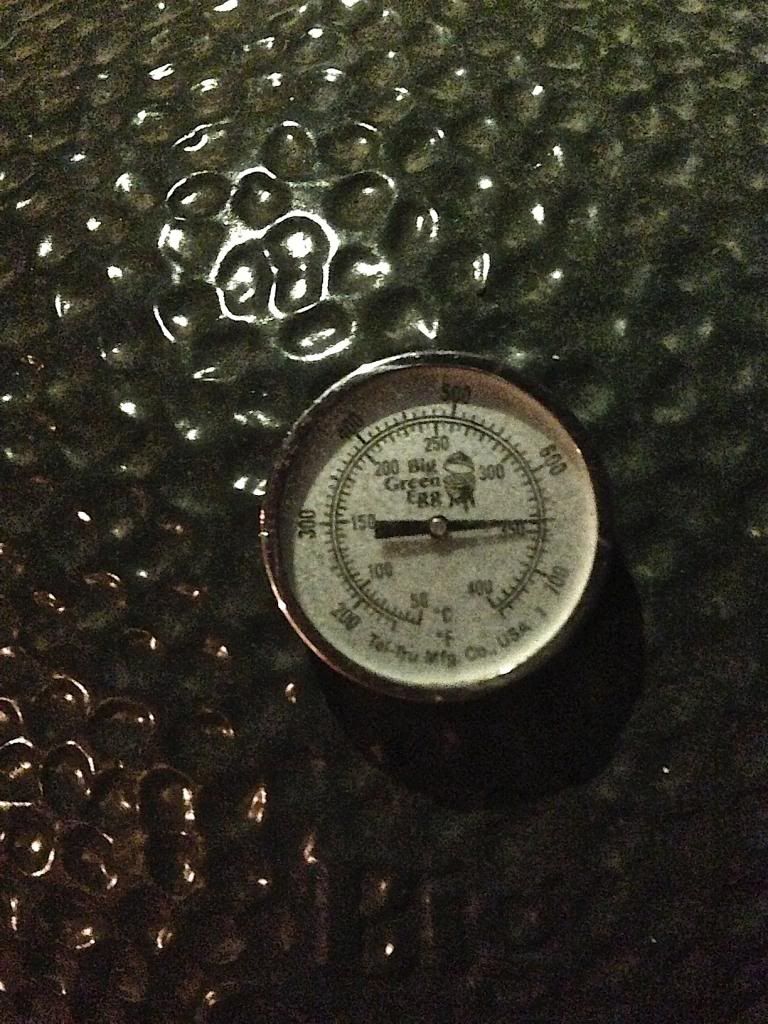 These were super thin pizzas and we were cooking for three minutes on the stone/ lower rack and two minutes on the top to finish high in the dome. I use a
Super Peel
and have a rotation going the entire time to maximize the lump as its burning. The do sell the super peel at Ceramic Grill works if your ordering egg stuff its always nice to only pay once for shipping. I use the super peel to get the pizza from the counter to the Egg and a metal peel to rotate and take off the egg, that way the person inside has a peel and the person running the BGE has one as well.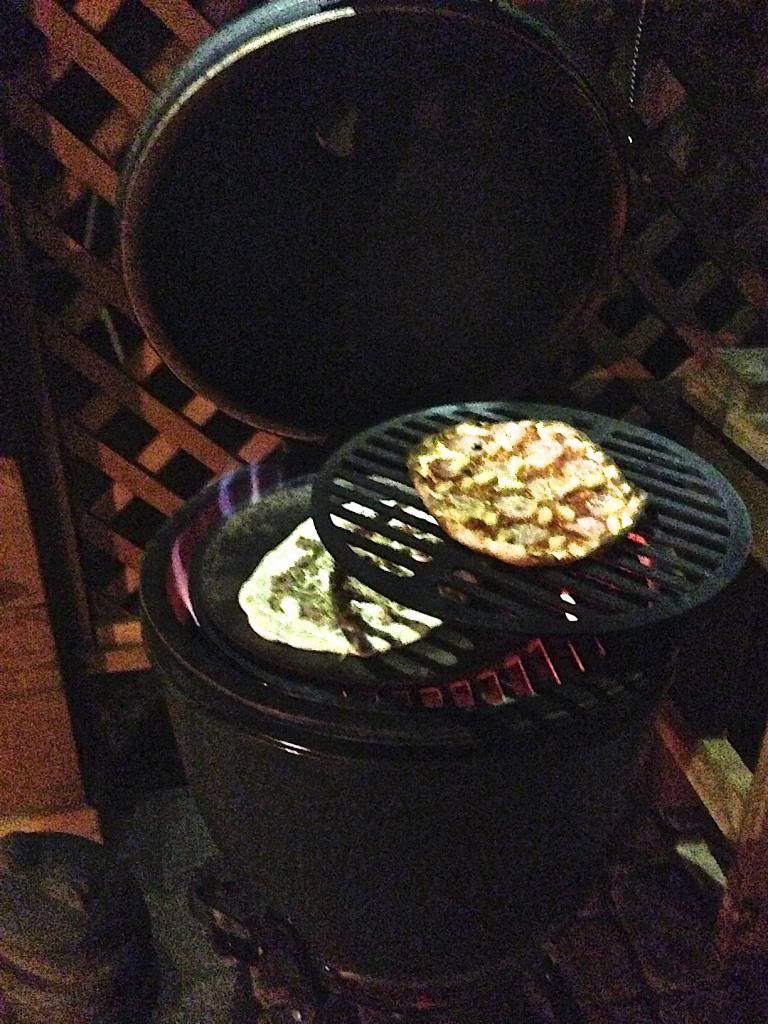 These are the best pizzas that we have made on the egg and this will be our thin crust goto method from now on!
My only change for next time would be to put my stone for my small egg on the top rack, the flames were shooting up and a couple pizzas got a little crispy. But I like it that way so I ate those pizzas.
So to answer your question from yesterday
@smokesniffer
yes I have used the two tier setup for Pizzas and this is how it went.
Large & Small
BGE
, CGW Two-Tier Swing Rack for
BOTH EGGS
, Spider for the Wok, eggCARTen & and Cedar Pergola my
Eggs
call home in Edmond, OK.