So since I don't have a fancy CyberQ WiFi I decided to make a little utility that uses my computer's webcam to send picture messages of my maverick to my cell phone every 10 minutes or so. Decided to do a brisket tomorrow so now I can just run this and get updates on my phone. Saves me a few bucks and only took 10 minutes or so to do. Doesn't have any fancy bells or whistles, but I get what I need wherever I am.
This utility runs on the computer with the webcam pointing to the maverick
And this is what I get on my phone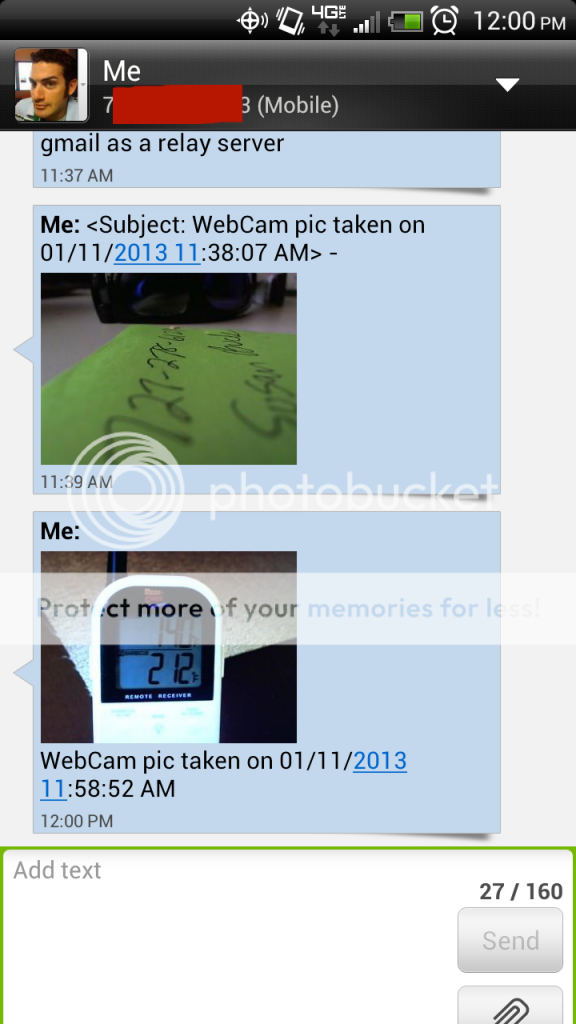 What do you think?