Before I get started, these are not your classic pizzas (obviously from the title), so please don't hate on me @SamFerrise. Just trying out something new. @Mickey and Spring Chicken and a few others have been doing these for a while and I have always wanted to try one, but wasn't sure how Mrs. G would react to it. So I did what any smart man would do and waited till she was out of town to give it a go. Set up the Mini Egg at 400F and used the Mini Woo with the grate on top and a pizza stone on top of that. Let it pre-heat and went inside to build my pizzas.
Thin layer of sauce, some mozzarella cheese, cheddar cheese, pepperoni, black olives and 'shrooms.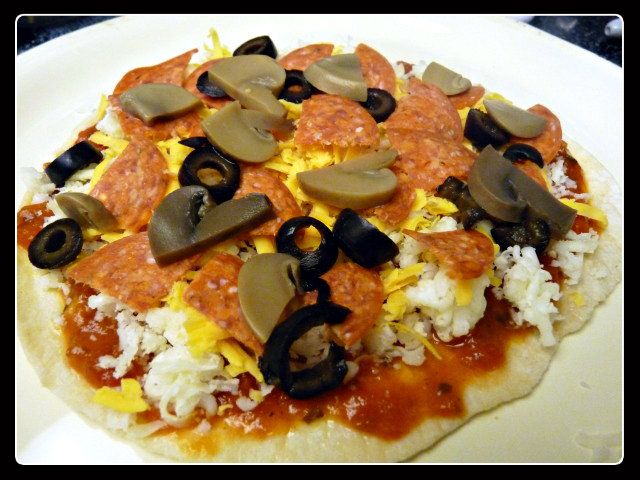 Tossed it on the Egg.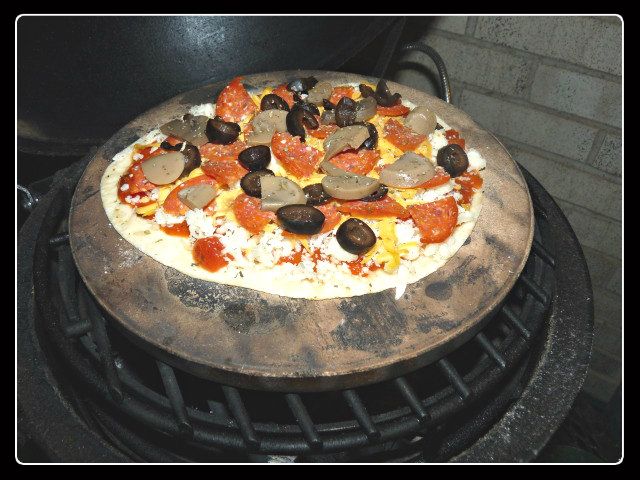 After about 8 mintues, it was done.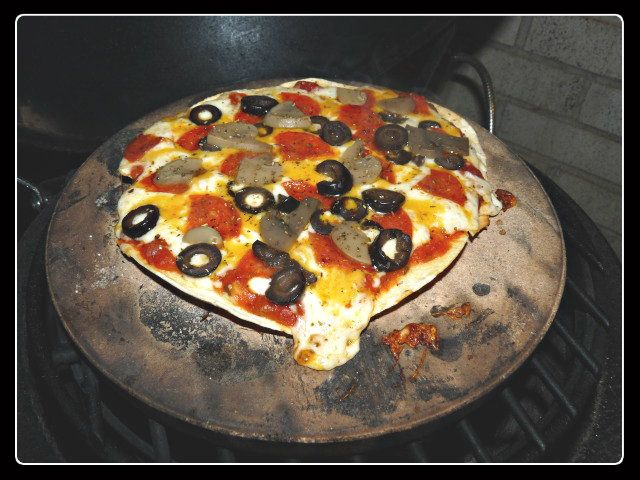 I knew one was not going to be enough, and using Spring Chicken's idea from yesterday, decided to make a double layered pizza. Think Mexican Pizzas from Toxic Hell. I added a very thin layer of sauce and cheese between the two tortillas and then topped it simply with pepperoni.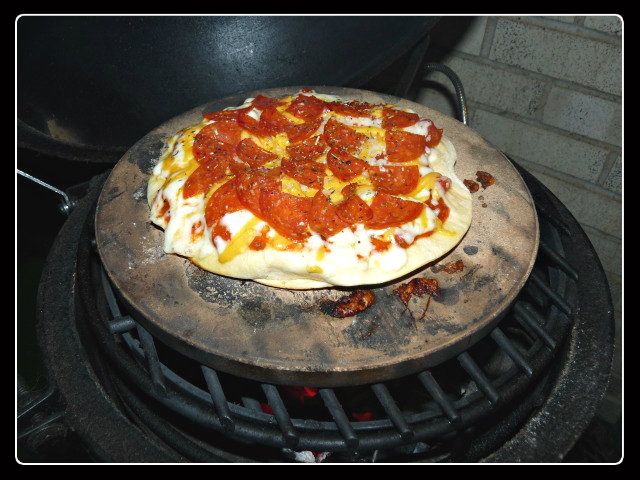 I let this one go a bit longer, about 10 minutes I think to get it crispier. Here it is almost done. You can see where the toppings started to slide off the sides. Whoops.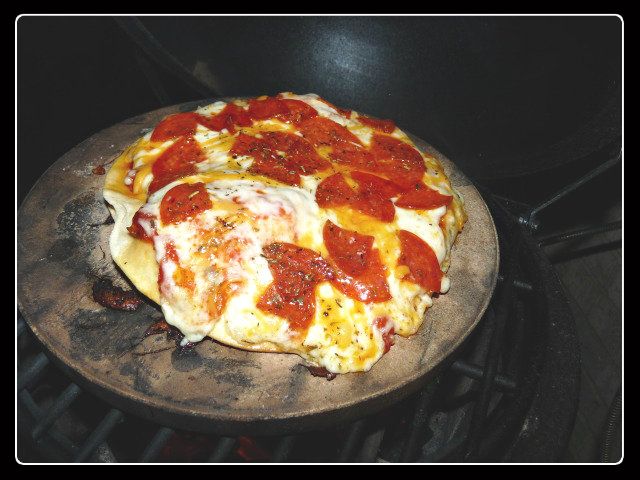 All plated up on my finest China. Why dirty a dish when SWMBO'ed is out of town?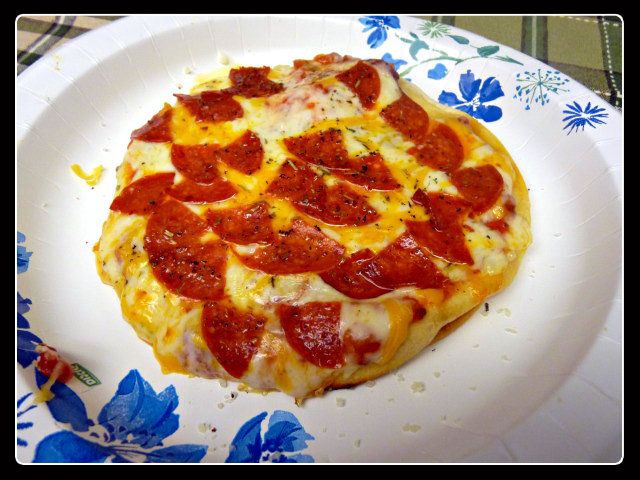 I think they came out pretty good. All the flavors you would expect with a pizza (duh) and a crispy, cracker thin crust. Perfect snack or an appetizer. I preferred the single layer one. The double layered one was a bit weird. Texture wise/mouth feel. There was a crispy bottom layer and the upper tortilla was warm and soft. I think if I did it again, I would toss the upper tortilla on the Egg for a few minutes so that both layers had that crispness to them. No, its not classic pizza and if you are REALLY into the crust, be it thin, pan or deep dish, this might not be for you. But if you are looking for a quick meal (or snack) and don't feel like messing around with dough, yet still want pizza, this is another way to go.
Rowlett, Texas
Griffin's Grub or you can find me on Facebook
The Supreme Potentate, Sovereign Commander and Sultan of Wings