When I mentioned to my 6 year old son that we can cook pizza on our new Big Green Egg he couldn't wait until we figured out how to do it and shopped for the ingredients. So we decided to take some shortcuts and make the whole thing an educational yet fun family event.
He sat on my wife's lap as she researched recipes and printed out the chosen recipes pages himself. Then he helped to inventory the pantry and the refrigerator to see which of the ingredients we already had and which we needed to shop for. Off we go to the grocery store to buy everything we needed with Isaiah reading the recipes and pointing out the items we needed (with a bit of help). Did I mention we had decided to take some shortcuts? Yeah... we used jarred sauce and pizza dough in a tube... but it worked for now. I didn't think to take pictures until we were assembling the pizza, so no pics other than these.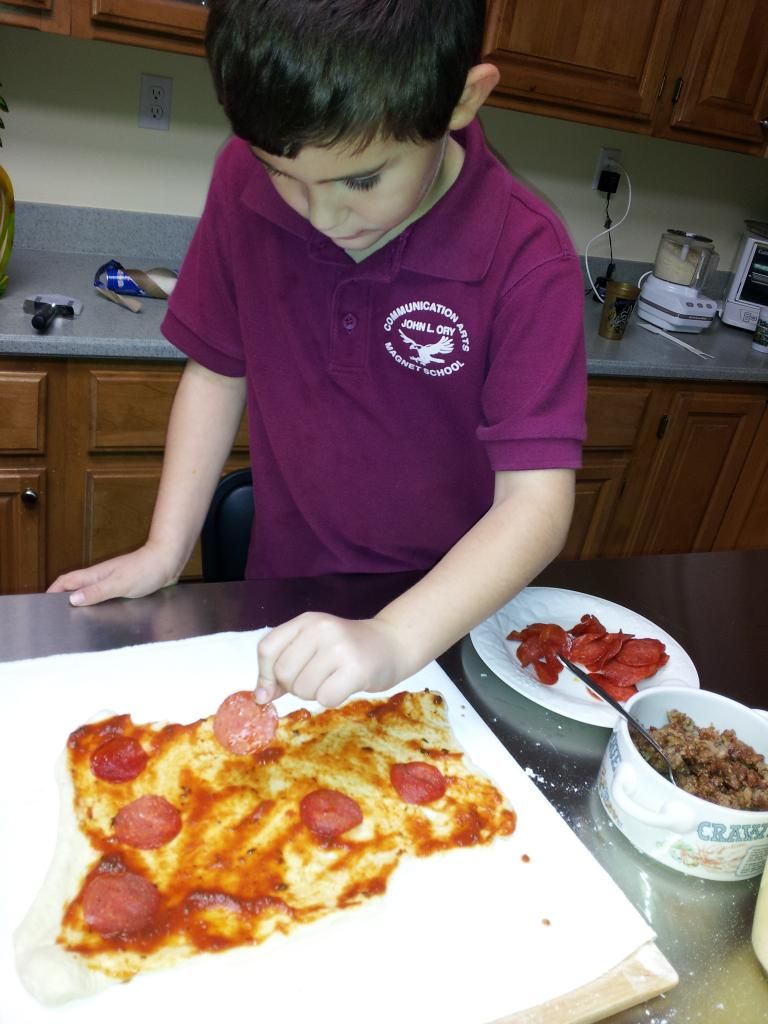 They were shaped a bit... ahhh... unconventionally, but they turned out just fine. A bit of sauce and pepperoni...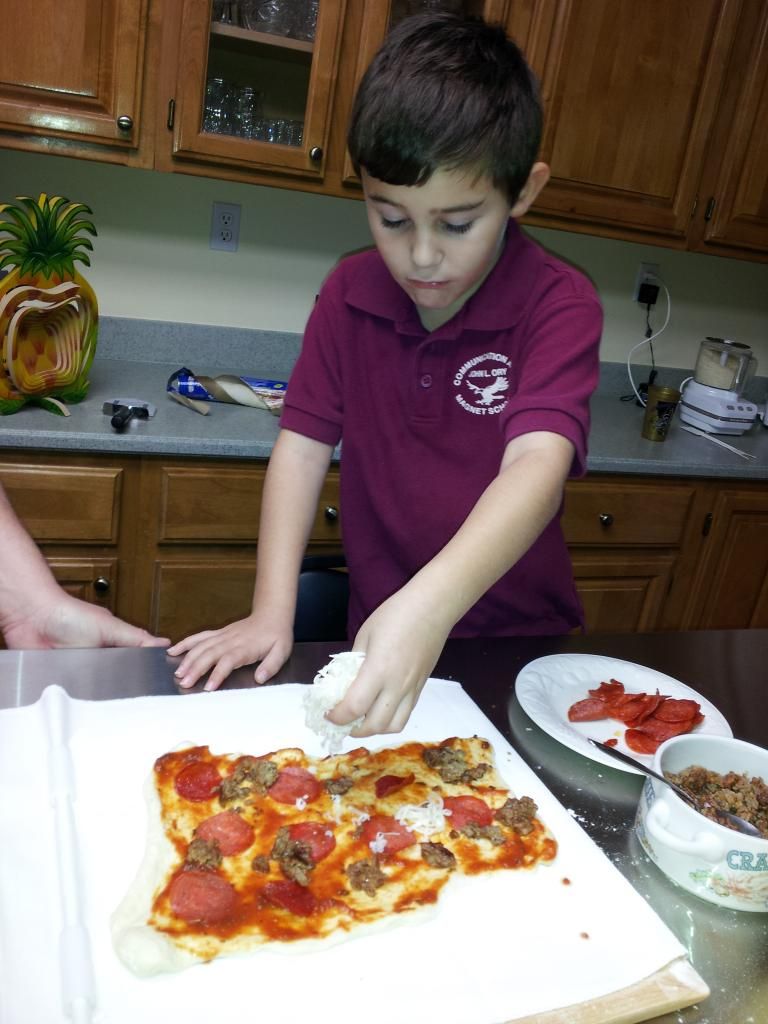 ... a bit of Italian sausage and mozzarella cheese...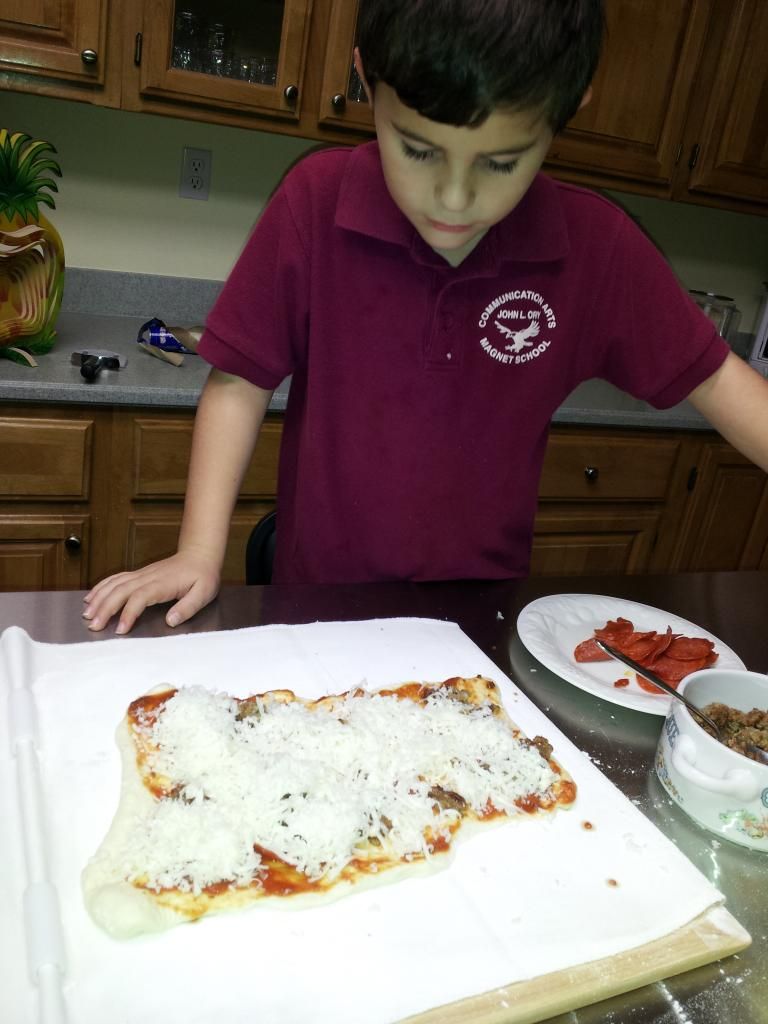 ... and it's ready for it's date with a 400° Big Green Egg.
7 minutes at 400° direct heat on the pizza stone atop the top rack of my Ceramic Grillworks Swing Rack and the crust is crisp on the outside, soft and tender on the inside and yummy all around considering we used Pillsbury pizza dough and jarred pizza sauce due to this being on a whim. Next time we'll find a good dough and sauce recipe and make it from scratch.
The other thing is that it's obvious that I need some practice with my new Super Peel as I have the pizza off the stone a bit.