The salmon was soaked in lemon juice and old bay for 15 mins then
bloated dry. Then I let it sit a mixture of maple syrup, agave sweeter, salt, and pepper for 4 hours in the frig. Rinsed it off then cooked at ~ 375 for 20 mins.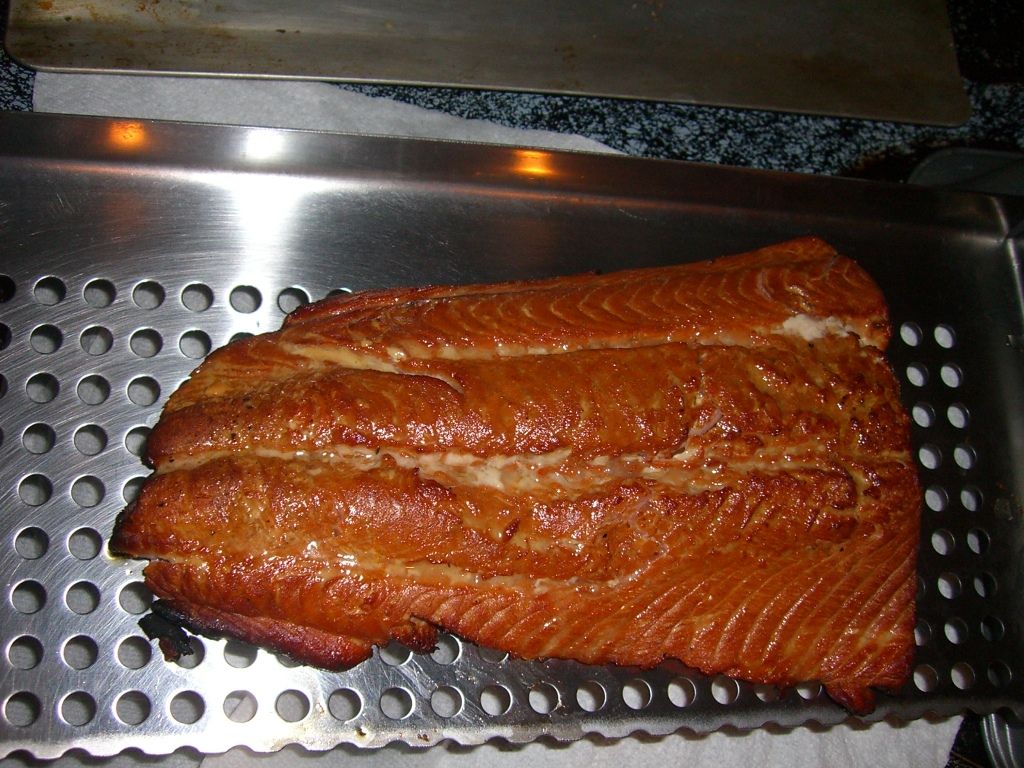 Decided to keep the skin and try to make chips out of it. Coated the skin with EVOO, pepper and some soul seasoning and I put it in the fridge for 4 hours. 10 mins a side at ~375. It came out ok but next time I will just season it right before I put it on the grill... it was a little to salty for me.
We had some kale in the fridge so my wife dried the leafs and coated with EVOO and salt and pepper. Then I tossed it on the egg ~400 indirect till it was crisp.