Mrs. G loves mussels, so when I spotted a new recipe for them in a cookbook my Grandma just gave me, I knew I had to try it out on her.
Set up the Egg at 350 for a direct cook. Browned up some bacon and then added in some leeks, mushrooms and garlic and cooked them till tender.
Then deglazed the dutch oven with some white wine. Really like how this picture came out as I kind ablindly shot it in the dark since my patio has hardly any light.
Added some chicken broth, tomatoes, red curry paste and then the mussels and clams.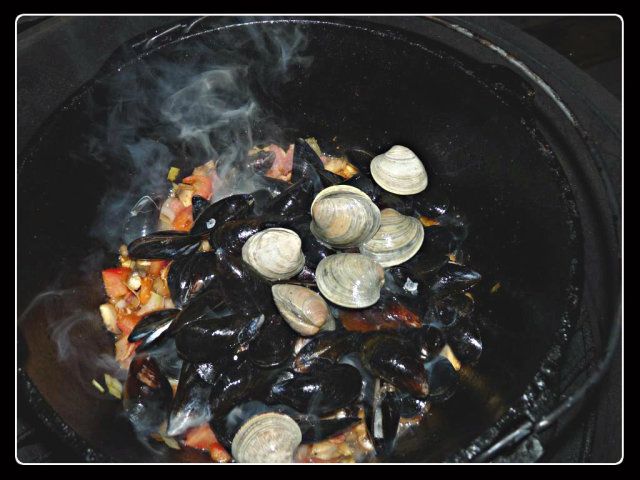 When all the mussels were open, removed it from heat, added butter, tossed in some linguini and parsley for garnish.
Had to serve it up with some hot, crusty bread to soak up all that delicious broth.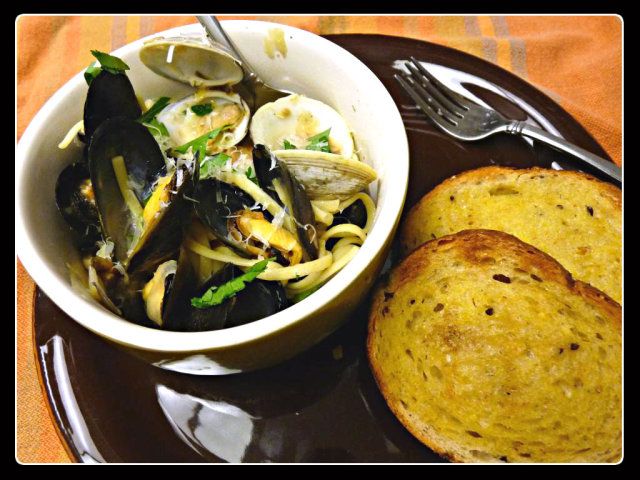 Turned out to be a really good recipe and even though the title suggest is was supposed to be spicy, we didn't pick any of that up. Maybe we got the wrong red curry paste? I'm not sure. Maybe we didn't add enough? Nothing some Louisiana Hot Sauce couldn't fix.
Rowlett, Texas
Griffin's Grub or you can find me on Facebook
The Supreme Potentate, Sovereign Commander and Sultan of Wings