This weekend we decided to take a trip to Spain while staying in our backyard.
Paella, Sangria, and Flan!
We have made Paella before but did it on the dutch oven table with a fire underneath. Now that we have the BGE it was time to figure out the best method to make it. As my dad put it
The Naked Whiz
is like the Consumer Reports of all things ceramic. So to the website we went and found everything we needed and much more,
Paella on the LBGE
.
First we prepped everything, got the Saffron stock simmering on the stovetop, and made some Sangria. We used a bottle from the Rioja Region of Spain, some Pomegranate juice, sliced up oranges, apples, and the juice of a lime with a touch of simple syrup.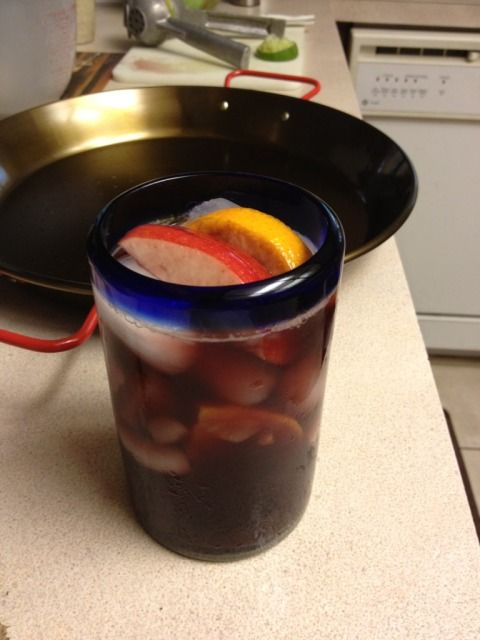 On to the Paella:
First we got the temp up to 400° then closed the bottom vent completely. To achieve the raised grid we used firebricks.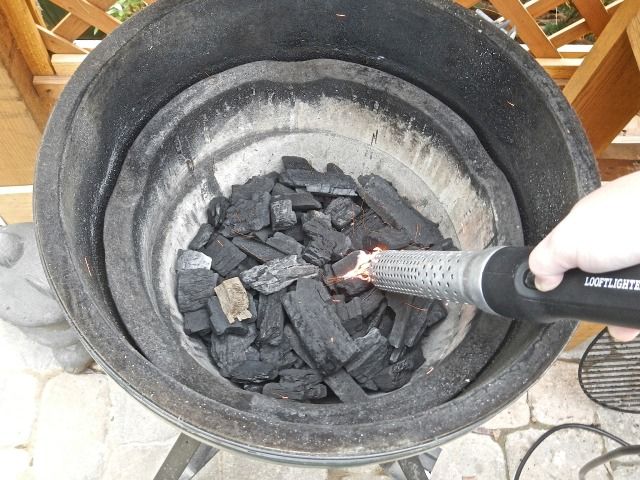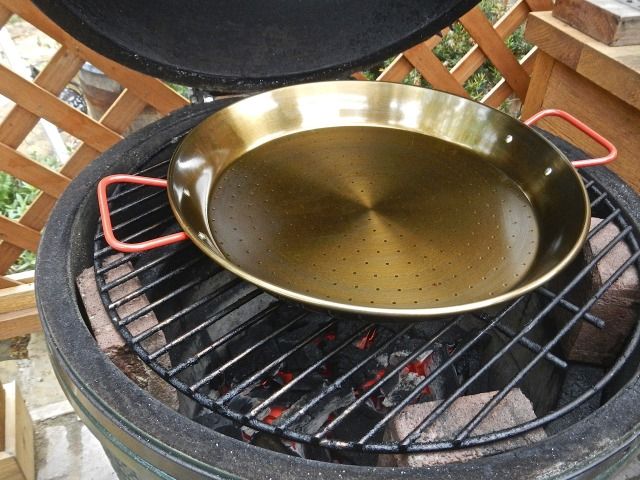 In goes the olive oil, chicken, and sausage.
Once they are done remove them.
Next goes the sofrito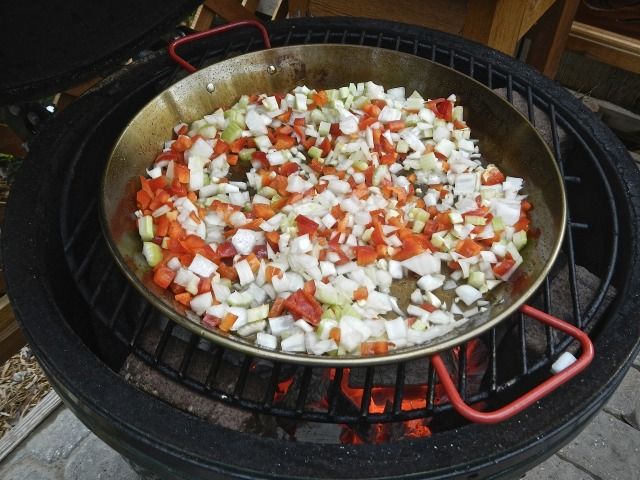 Next a little vino. I think that sofrito is half of the secret sauce and vino is the other half. Wine does a couple of things, it imparts a little tang to the paella and the acid from the wine helps to cut the oil and grease from the various meats used.
The rice goes in next.
Then add the liquid from the Saffron stock.
Once you start building the
soccarat
its time to start adding in all the proteins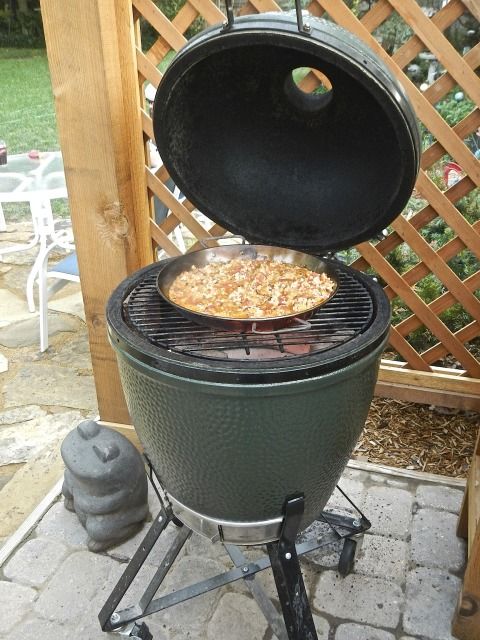 first the chicken and sausage
Then the shrimp
Mussels and clams (the clams were steamed inside on the stove, last time a few didn't open while in the paella)
Almost ready..
All done!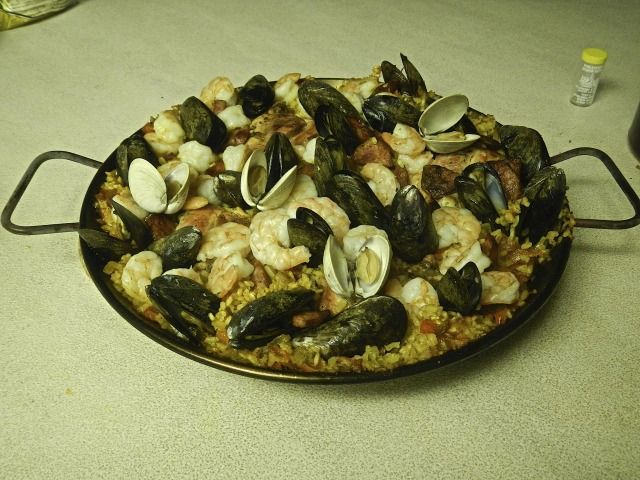 You can't have a Spanish feast with out some homemade Flan to finish it off!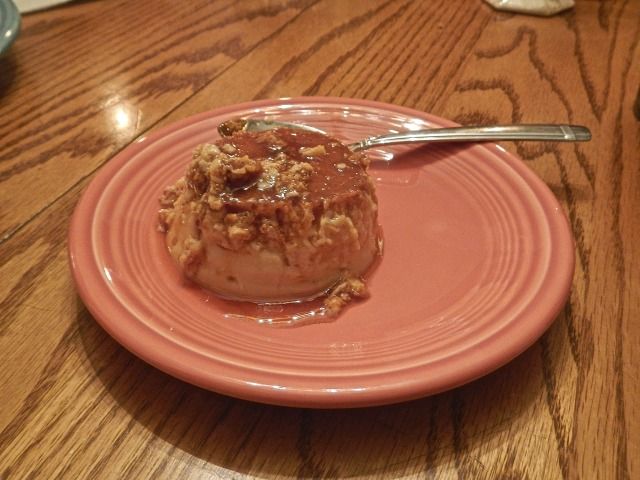 Large & Small
BGE
, CGW Two-Tier Swing Rack for
BOTH EGGS
, Spider for the Wok, eggCARTen & and Cedar Pergola my
Eggs
call home in Edmond, OK.