With everything going on this summer, I have been remiss in not sharing some of my recent cooks. I have been using my egg regularly since I bought it in the spring. And sorry for the size on the pics. I resized to 640x480 on Photobucket but they still look big to me.
Did my first overnight with 3 pork butts rubbed with Steven Raichlen's BBQ rub recipe. Once I locked in the temperature, it held all night with minimum effort.
Made Brined Pork Chops with Balsamic Cherry Sauce and Grilled Caesar Salad. Used Berkshire Pork and it was excellent.
Grilling the Romaine. This is so good if you haven't tried. 30 seconds each side or so and just some olive oil and salt and pepper.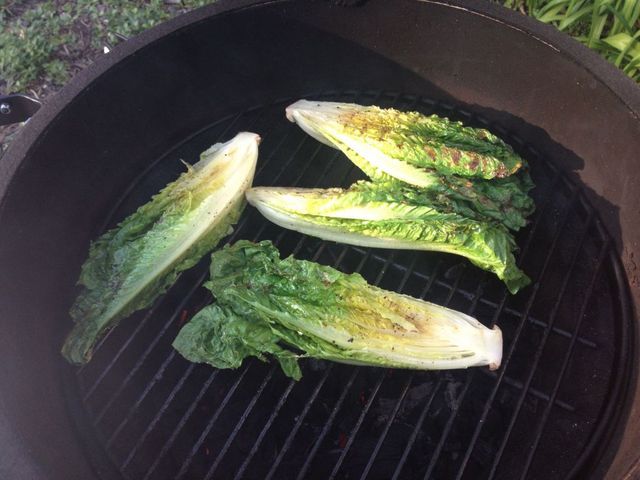 Finished plate.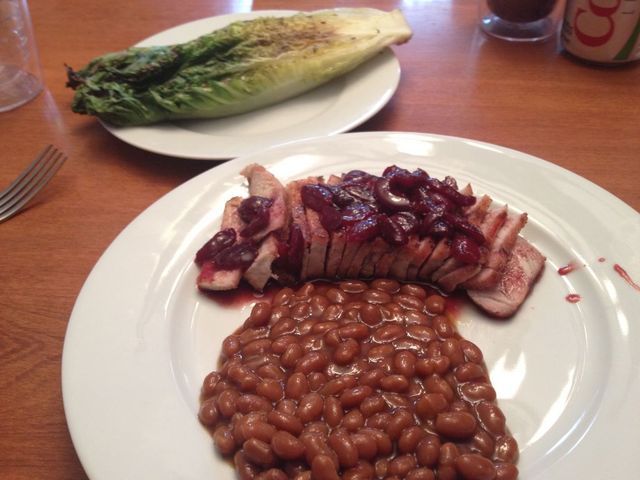 Also used my new Himalayan Salt Block to make scallops. Really good and have done them two more times since. Just set up temp around 450. Let the block heat for 30 minutes or so and add a little olive oil to the block and you are ready to go. About 4 minutes or so on each side. I will say that the block is difficult to clean.
Salt Block heating up.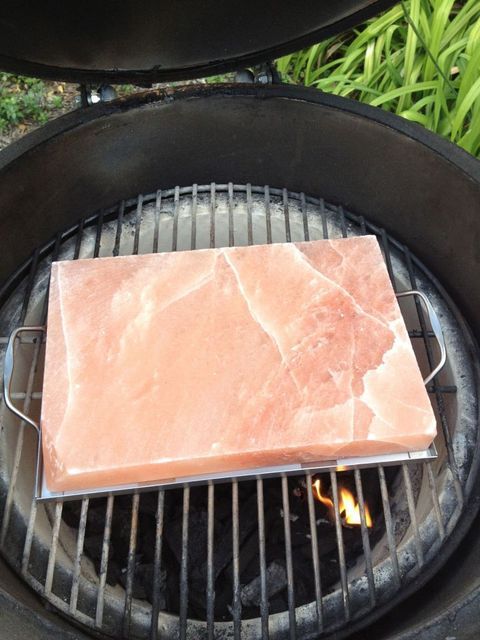 Scallops going on.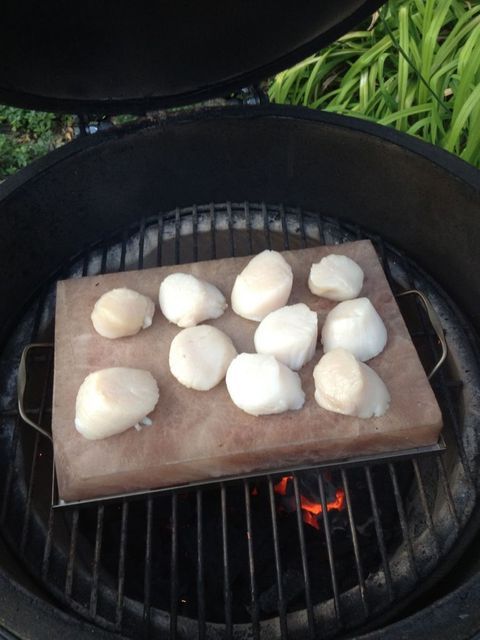 All done. Awesome!
I made Shrimp Scampi using this recipe from the "Nibble Me This" blog. Outstanding. I made them as an appetizer for a steak meal and our guests ate them up. We were fighting over the bread to mop up the leftover butter and garlic in the pan. I would do in a smaller cast iron pan next time but this was all i had. Also, this is the before picture and didn't get an after pic.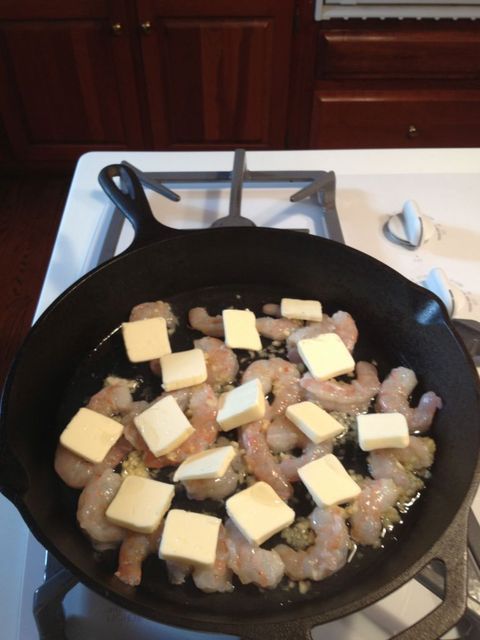 Finally, I made Chicken enchiladas on the egg following Eddie K's lead from his blog and post on another forum. I made one pan of sour cream enchiladas and one with red sauce. They were both outstanding. Here is the recipe:
I had some boneless skinless breasts so used those instead of thighs. They were from a local high-end grocery store that has a great mojo marinade. Grilled the breasts on the egg around 350 on raised grid.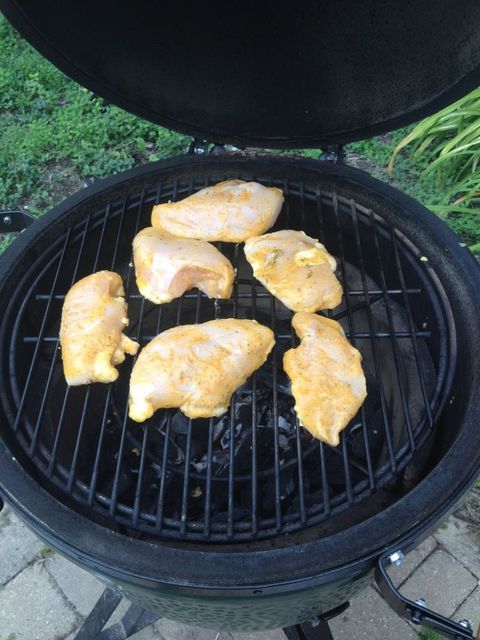 Here are the two pans ready to go.
And ready to come off and be devoured.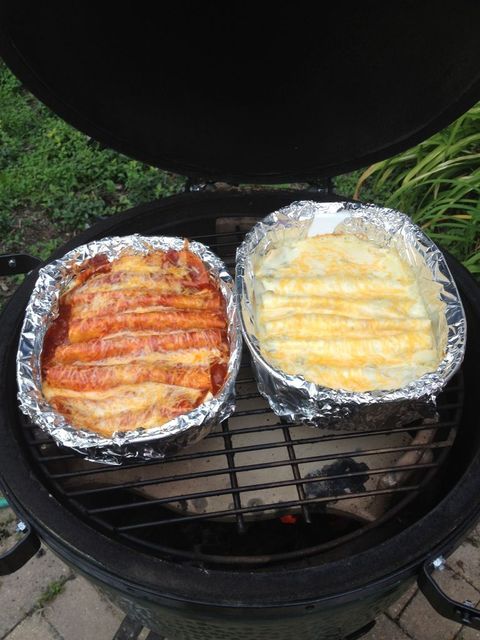 Sorry for the length of the post but had a lot to catch up on. Will definitely be posting on a more regular basis. I have to say there is no way I could do any of this without the help of all the great people on this board. Thank you!!!
Buckeye Bob