Just picked up my egg last Wednesday and it was an agonizing couple of days until I could put her to work on Saturday cooking a butt and shoulder.
Everything worked out great but I am sure I got lucky since it was my first slow cook.
I look forward to learning from you guys and gals. I have been lurking for about a month until I got this thing and have picked up tons of great info.
Here is the egg's new roost at least until I get a table set up.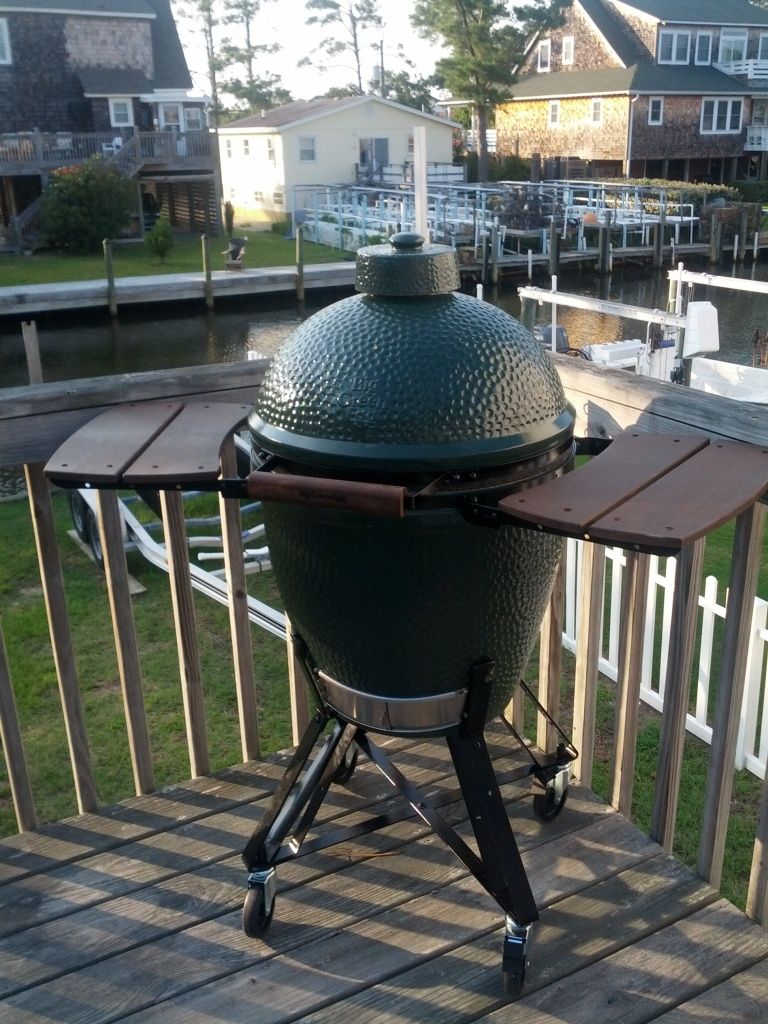 Oh ya. Almost forgot. Pics or it didn't happen. I apologize for the cell phone pics but in my haste I forgot to get any. Stole these from my friend that snapped a couple.
and the aftermath