What a week! First boneless chicken breast cooked sous vide then the next day the most amazing porterhouse steak I ever made (I also cooked sous vide) and now, after years of chasing the right pizza dough recipe, I finally found was I was looking for! It was posted in another thread by
@nolaegghead
-Thanks!
I doubled the recipe and used:
-1 kg Flour
-650 grams of warm natural spring water @ 120 F
-20 grams salt
-1 pack (8 g) active dry yeast
Mix yeast in water and let stand for 10 minutes
Mix Flour and salt in Kitchen Aid mixer bowl
Slowly add the water and yeast to the bowl while mixing at medium low speed (2-3) with dough hook
Egg setup:
Platesetter legs up in PSWoo2 with Woo extender on regular grate. Big green egg pizza stone on Woo extender.
Pre-heated egg @ 600
I used parchment paper (removed after 5 minutes)
Each pie was baked for a total of 10 minutes (180 degrees rotation after 5 minutes when removing the parchment paper)
This is a verry wet/sticky dough. It is important to use flour on your hands and working surface to handle the dough.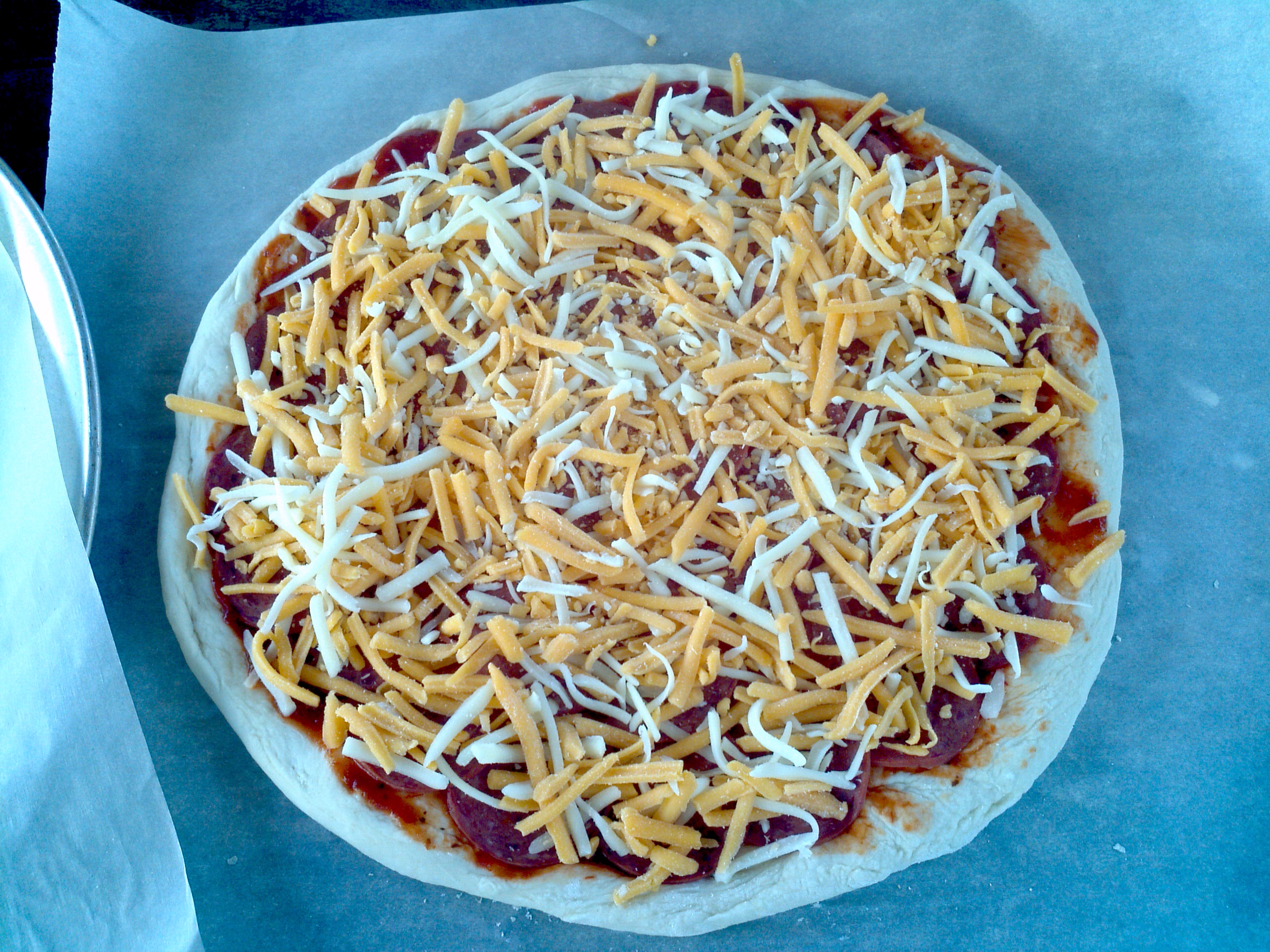 ____________________
Entrepreneurs are simply those who understand that there is little difference between obstacle and opportunity and are able to turn both to their advantage. •Niccolo Machiavelli