(OK...so now I am annoyed...just spent 50 minutes posting this thread, and it disappeared....SO, here I go again! Uggh!)
Enough of my rant...here we go!
Leaping Frog Cornish hens...
Tools needed: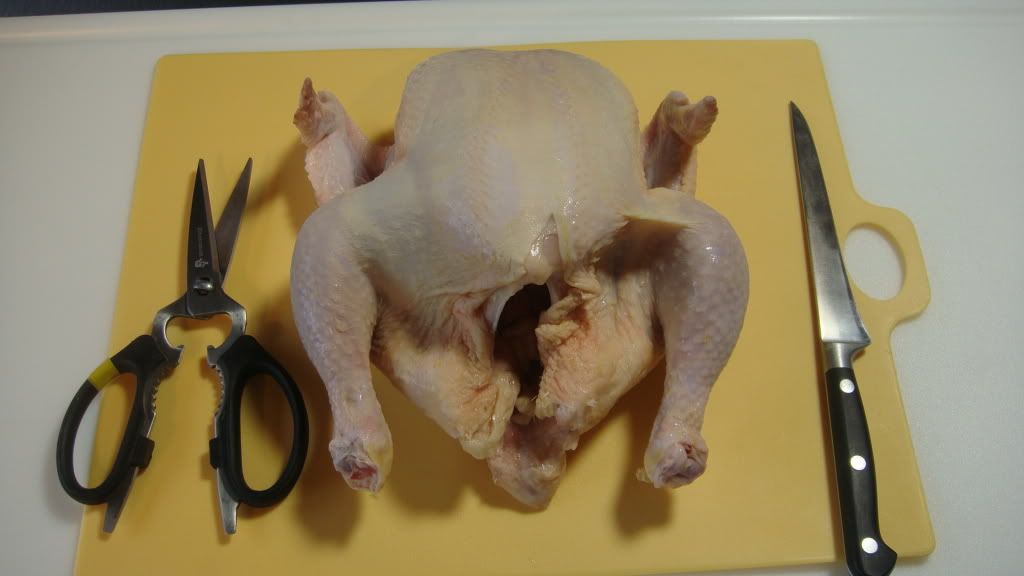 Hens (chickens or turkey, too!) Boning knife, and kitchen shears...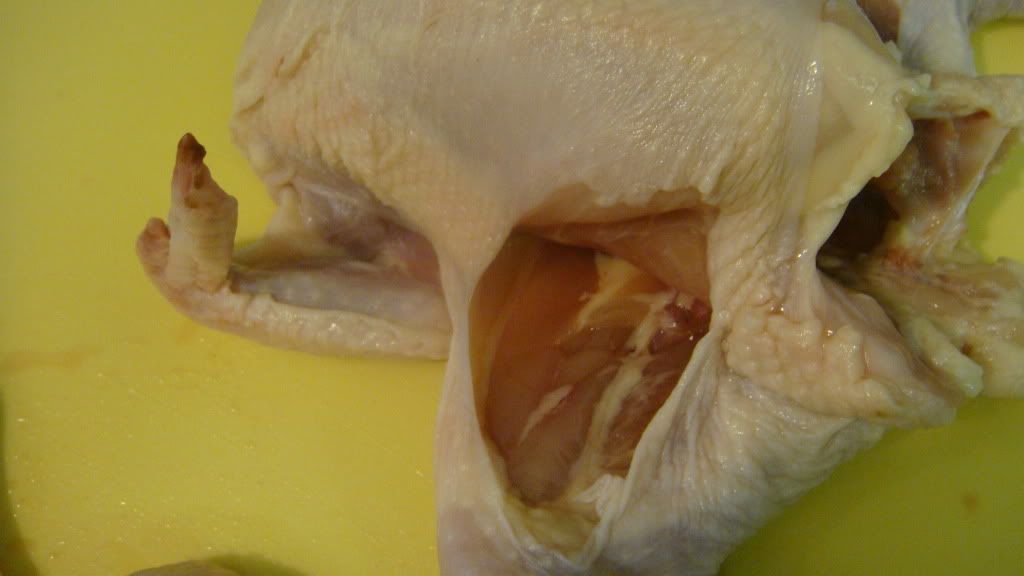 Cut through the skin at the thigh, and disjoint the thigh....
Then cut through the rib bones down either side of the breast....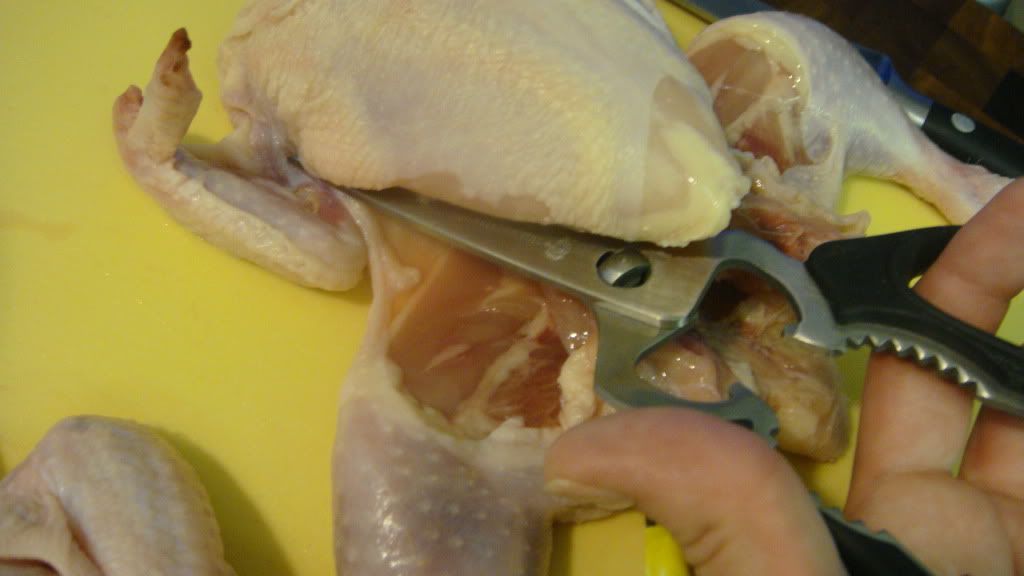 Open it up like a book...
Then, flip it over....
It will look like this...
Now smash your hand on top of the breast to flatten...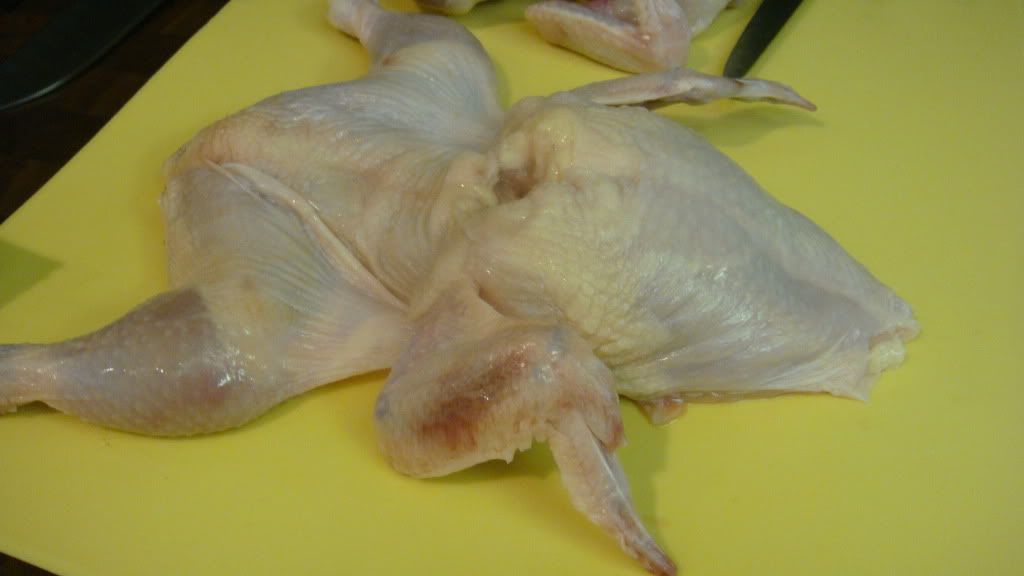 The keel/breast bone will snap, and it will look like this!
Now flavored and seasoned with favorite rubs, and onto the Egg...I used 400*-425* INdirect...drip pan on plate setter with spacers...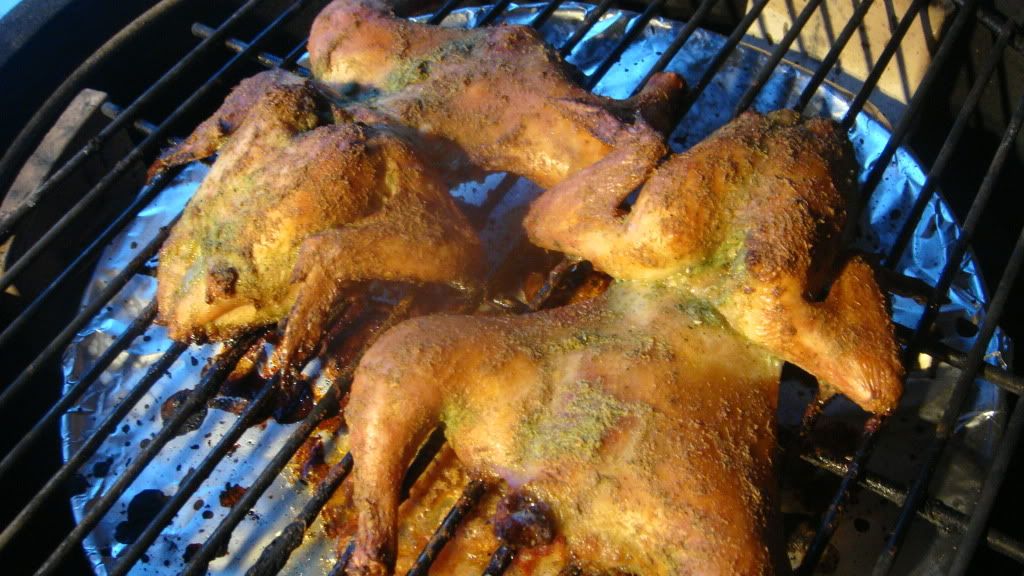 Almost done...Nice crisp skin!
The Boy Frog...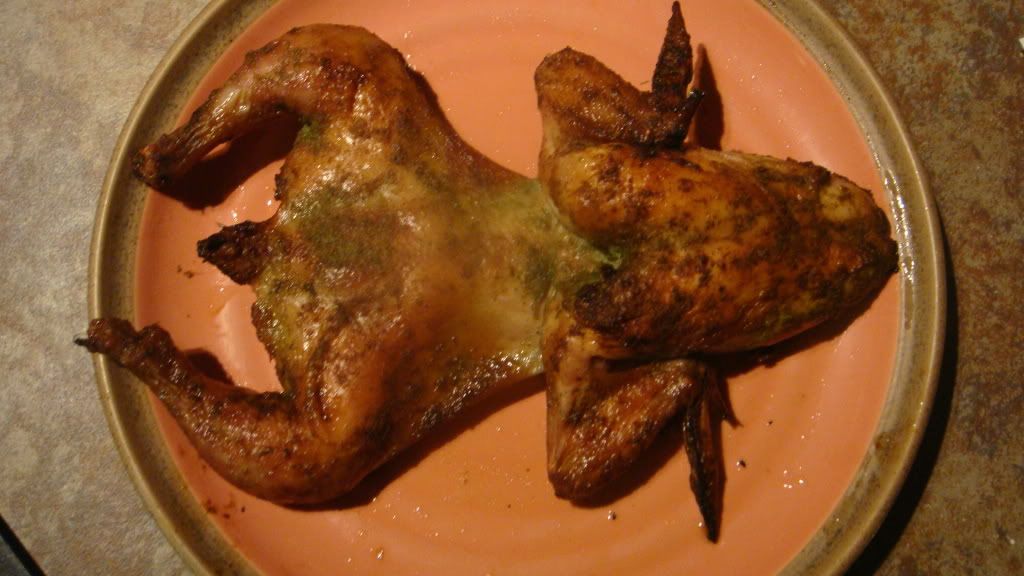 And Hubby had the Girl frog... :laugh: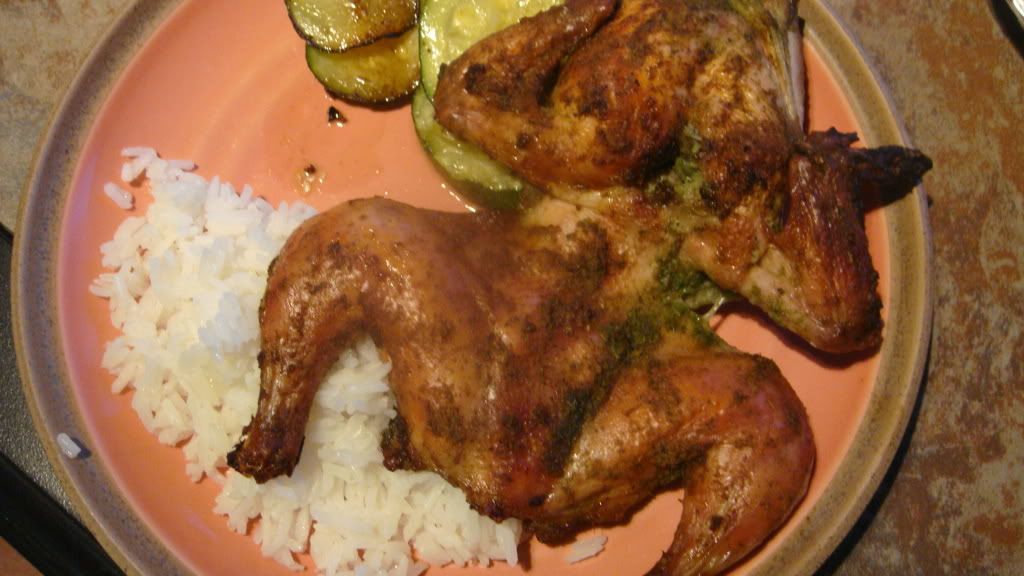 Plated with Jasmine rice and some grilled Zucchini...
Really fun cook, especially with the little hens! It's really not difficult! Give it a shot! Your dinner guests will be chuckling for months!! :laugh:
Just tell them you are serving Frogs for dinner!! :laugh: