I have been VERY remiss at posting cooks, so I guess between the forum changes, and while I still know how to post pics, I will do so!
Saw some beautiful baby artichokes at the market today, so decided to pick some up....
Here is a reference to size using my thermapen. (I used my paring knife at first, but figured more people could relate to the thermapen... :laugh: )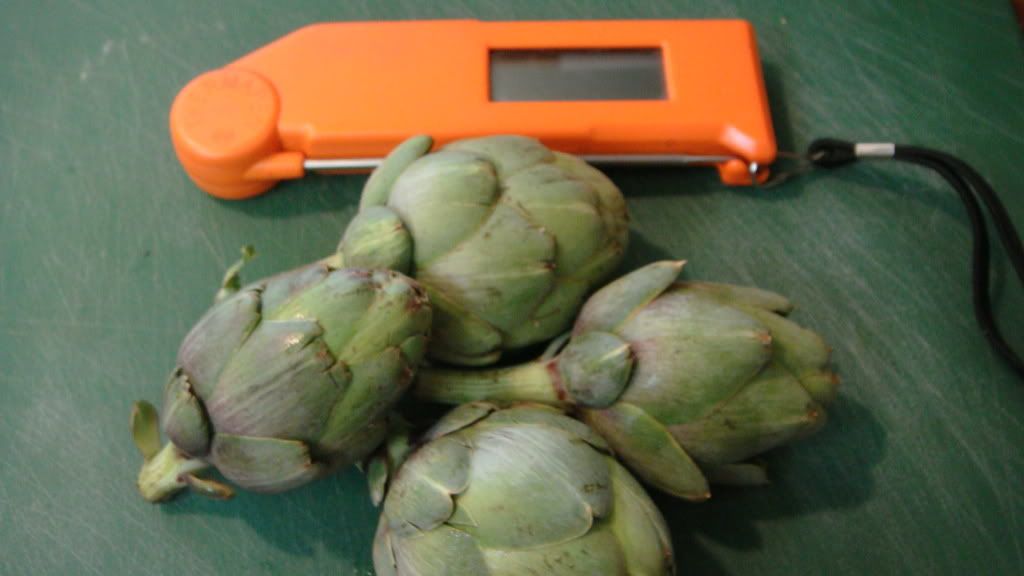 Cleaned them up...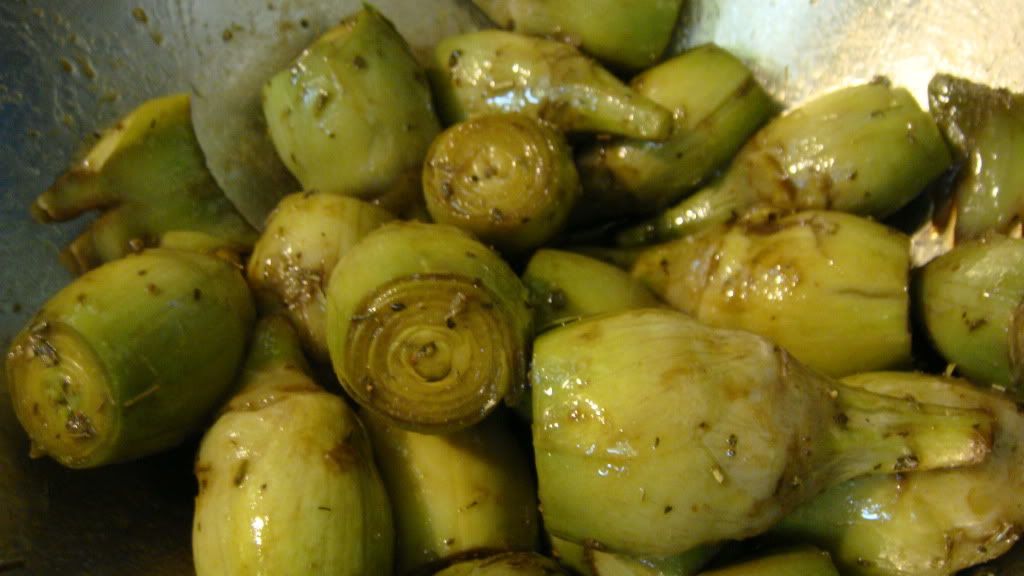 Blanched, and tossed with some EVOO, Balsamic, S&P, Italian Seasoning
Skewered and ready for the grill...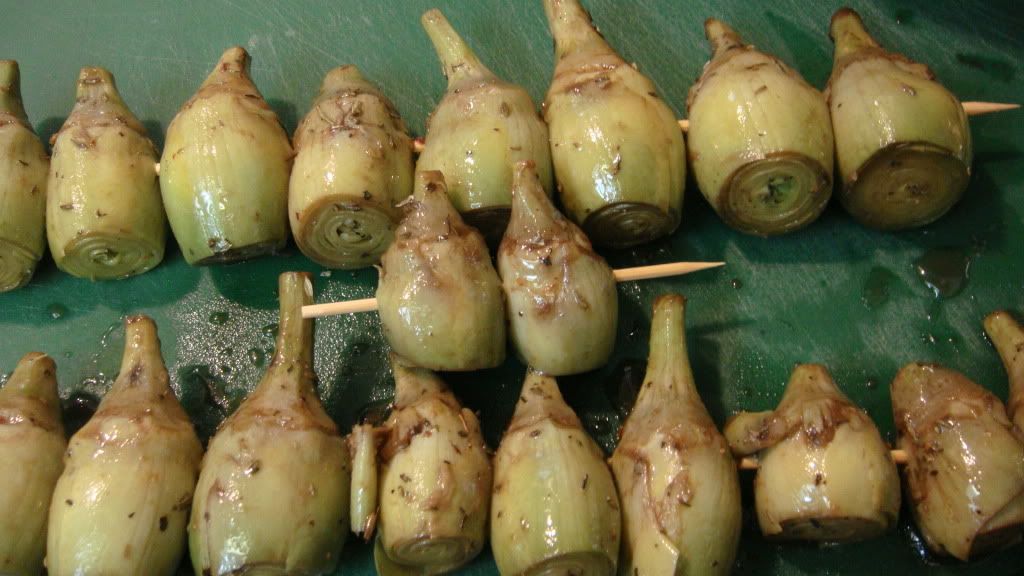 Getting happy with a couple brined and Jaccard'ed pork chops...
And take a good look....
This was all done with a 400* dome temp! No need to go nuclear with Egg! You can still sear!!
Baby artichokes grilled and ready to go...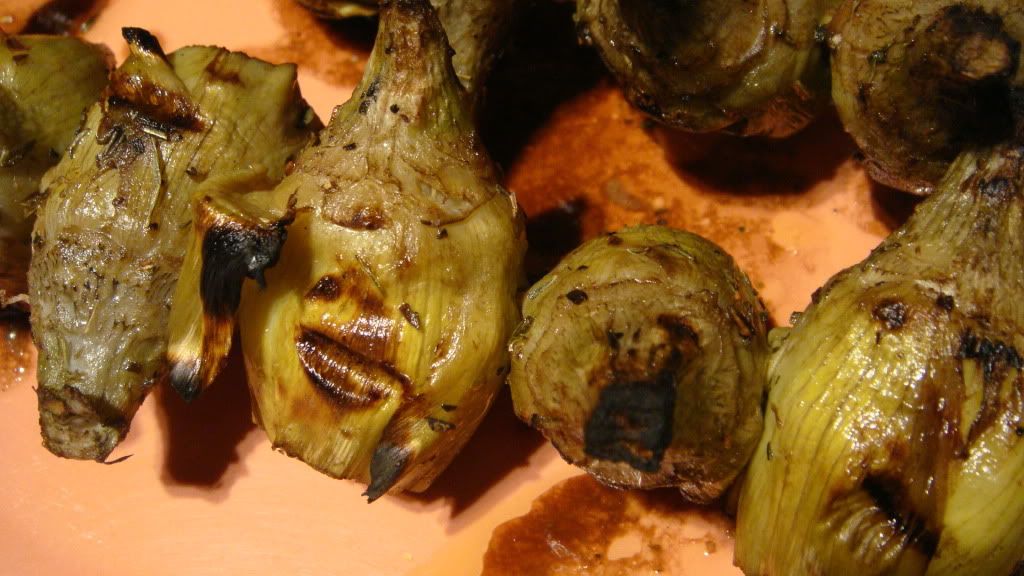 These were delicious! Dipped in a bit of Remoulade...
Pork Chop...And I SWEAR, I pulled this at 120*! There is a TON to be said for carry over cooking!!
If you find your meat overcooked, pull it sooner than you expect you should!!
Yumm....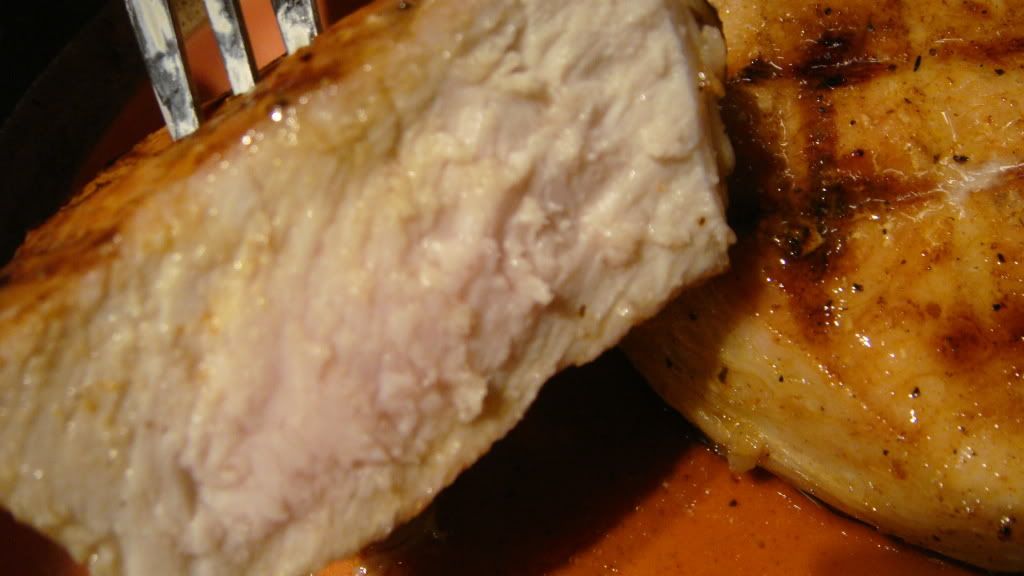 Hope you enjoyed, and thanks for looking!