Finally got a whole week end off and cooked for my riding partner and his wife. Been so long I decided to do up a triditional DP's Smoke Shack feed! :woohoo: The raws: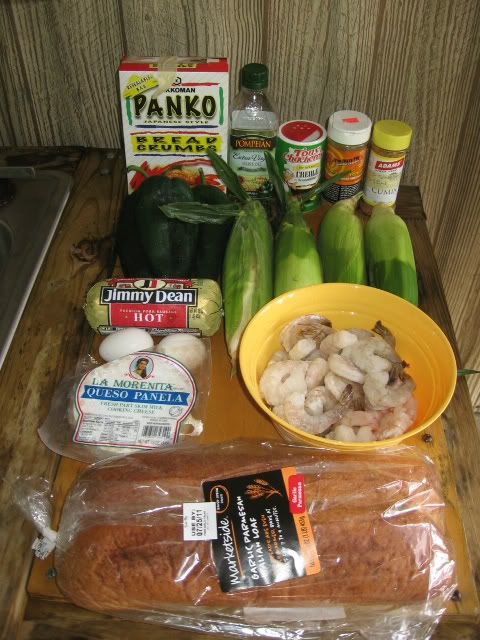 Rubbed my ribs down with the house rub then wrapped and set frig for an hour or so while I got everything else preped.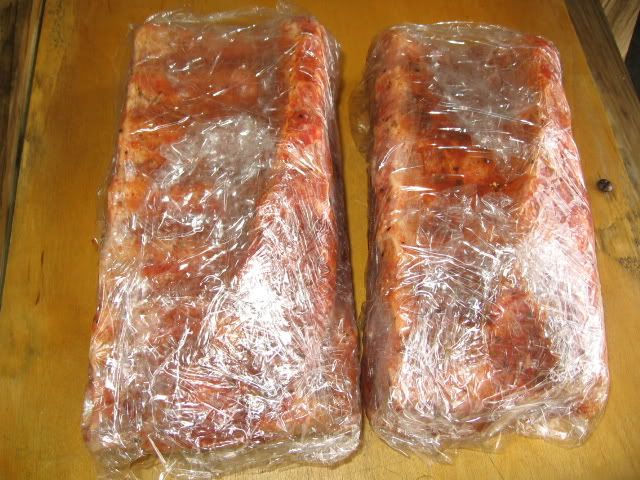 Picked up some corn on the cob and shucked it back like this:
Wipped with EVOO and sprinkled with Tony's then pulled husk back and tyed. On the Small at 325 for about an hour and half rotating ends and positions every 20 min. till you can see kernels start to just wrinkle.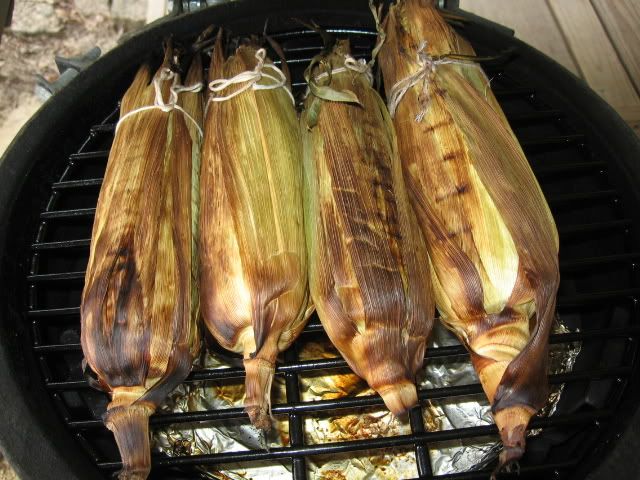 Got some pretty Bhaut, ADP's and tabassaco pepper plants growing at the entrance to DP's but been so hot just plants mostly. No sets! :(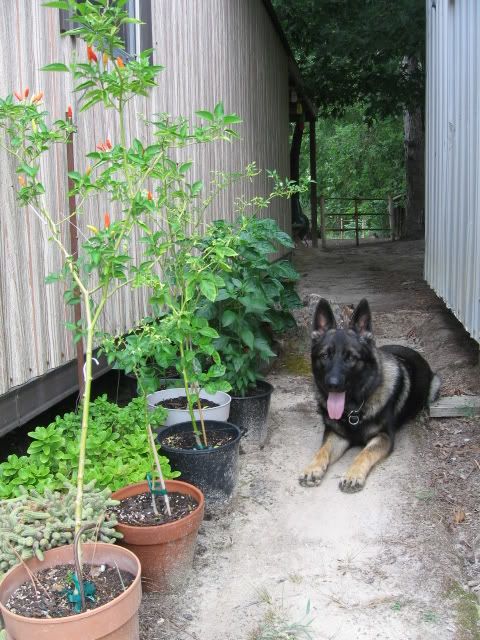 While the corn was cooking I blistered up some Pablano peppers on the old fish cooker. Tossed them in the sink and sprayed water on them 3 or 4 times over 15 min. then just wipped the "husk" off. Cut and roll in egg then roll in panko crumbs. Stuffed with precooked sausage and what we call "round Mexican cook'en cheese". Get it at Walmarts in the Spanish section and got a little senorita smiling at ya on the package!
Off in sprayed La Cruset for about an hour at 300 untill cheese is melted well.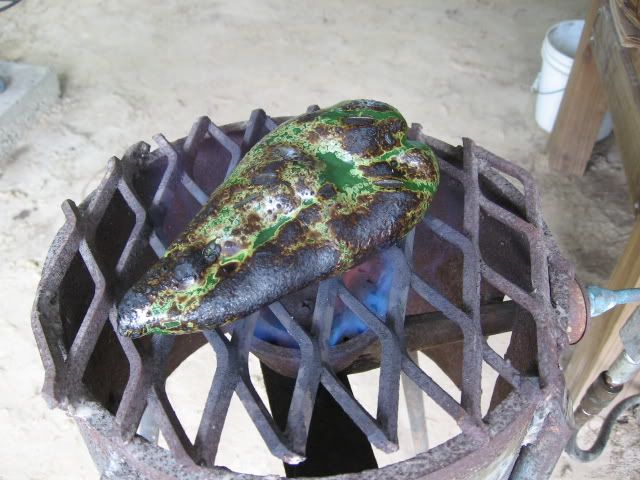 Started off doing turbo but had to adapt. Use to make fun of people with damp lump. Mine never had time to get damp till last couple months.
Could get it up to 325 at first so ended up cooking between 250 and 325 and just winged it. Rack for about an hour and half then wrapped with dark beer for 30 min.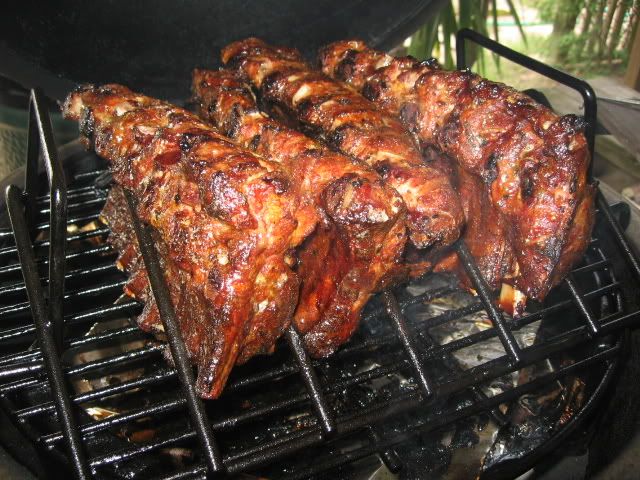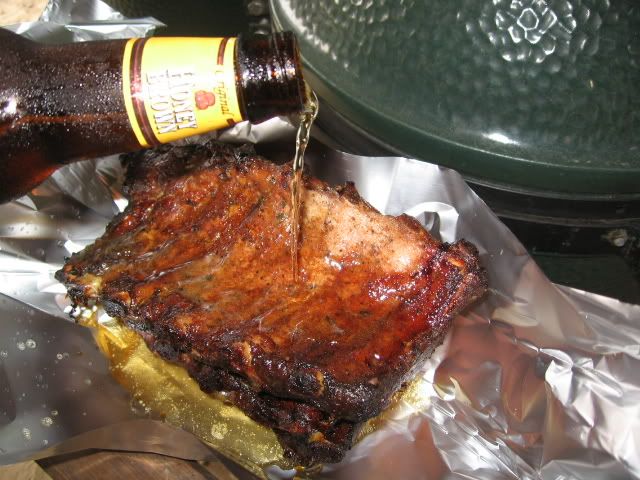 Back on the Egg saused with house sause for another 20 to 30 min.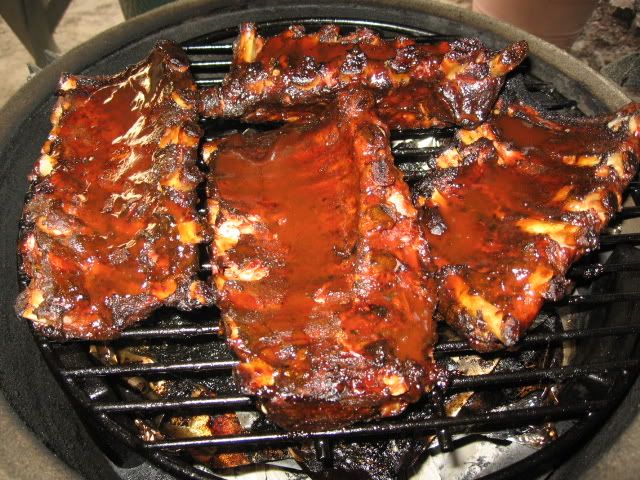 Finished it up with some shrimps brushed with EVOO and a little DP's Swamp Venom.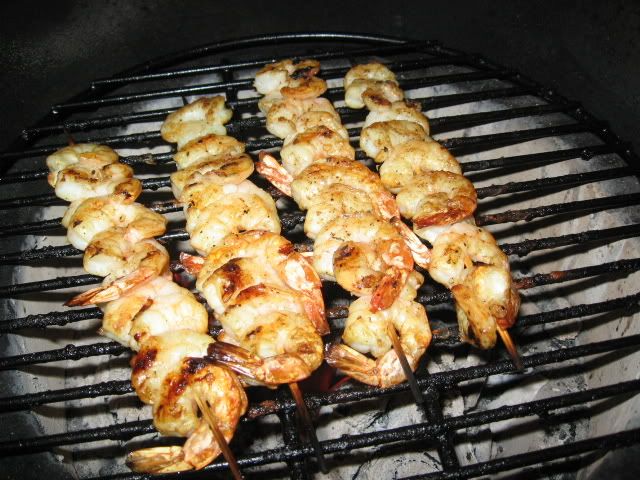 I know its been hot all over the US but untill we got a rain last week we were selling cows and fixing to start feeding hay. So bad the pond turned over. Lost about 200-250 bass between 2 lbs and 4 lbs. Note size of fish next to Auron in back ground.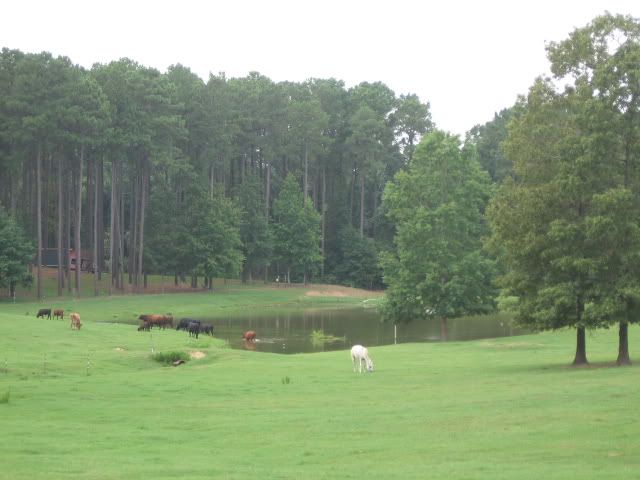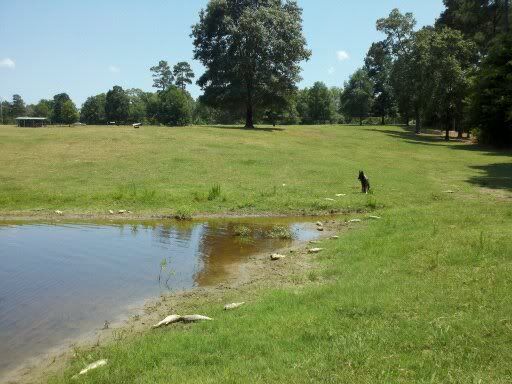 Don't think any one left hungry from this one!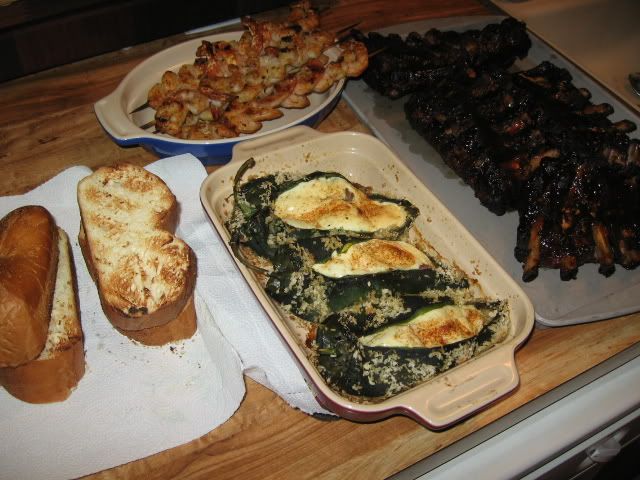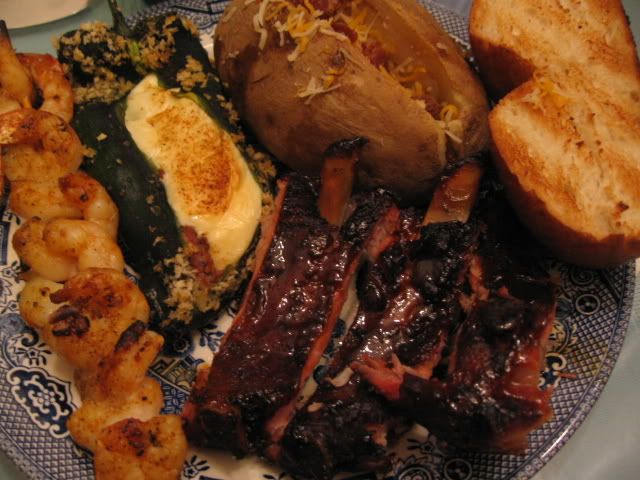 Some of you from Oklahoma Fest will remember Auron tearing out of his plastic kennel Cab at the motel Friday night. Well with all the OT I got this in last week. Don't think with this all weilded job he's going to do that again!