I decided to do steak au poivre after reading about it in Cooks Illustrated, but thought that I could do it one better with a reverse sear, starting on the Egg.
One of the keys to steak au poivre is the pepper, and I like the flavor but not the heat from that many peppercorns, so I started by doing a rough crush on some peppercorns...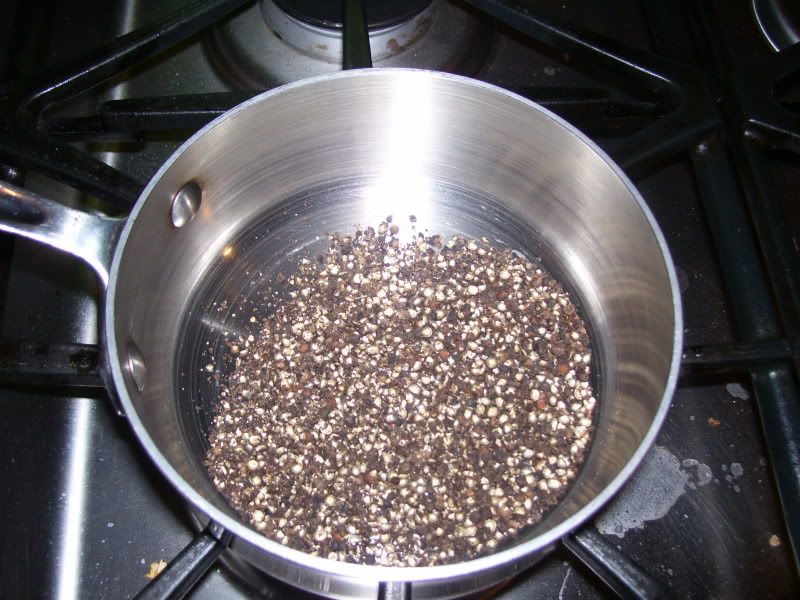 ... and then slowly simmered them in EVOO for 8 minutes and then let them stand to cool. This takes the heat out of the pepper but leaves the flavor (can't remember if that tip came from Cooks Illustrated or Fine Cooking).
I put a nice heavy coat of pepper on the steak....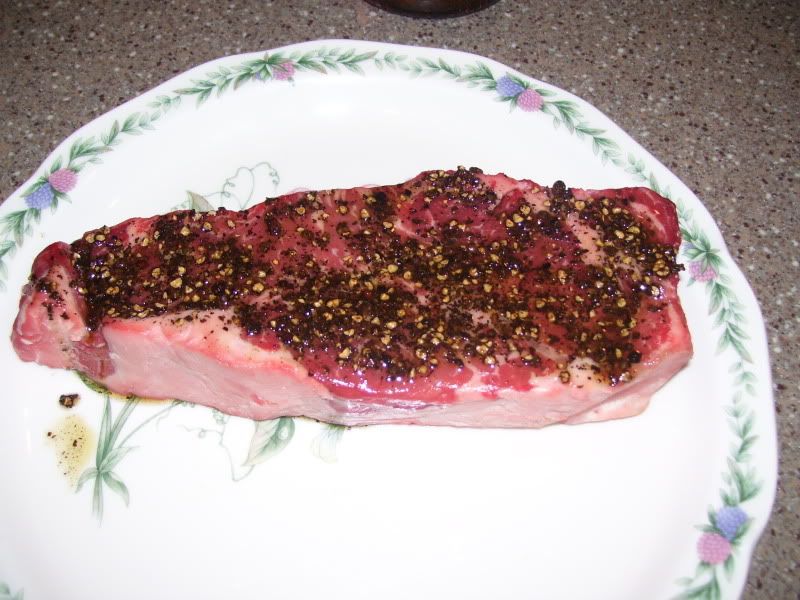 ... and then put it on the Lg at 250 for 25 minutes, with some mesquite and brought the temp up to 105. Forgot to get a picture of that, but it looks essentially raw.
At that point, I did a 90 second sear on each side, in a very hot skillet, inside on the stove. I put the steak on a warm plate to let it rest and proceeded to make the sauce. I added about one tablespoon of butter and sauteed some shallots, flamed the shallots with Cognac and stirred in heavy cream.
I ended up with this fine little plate with a baked potato...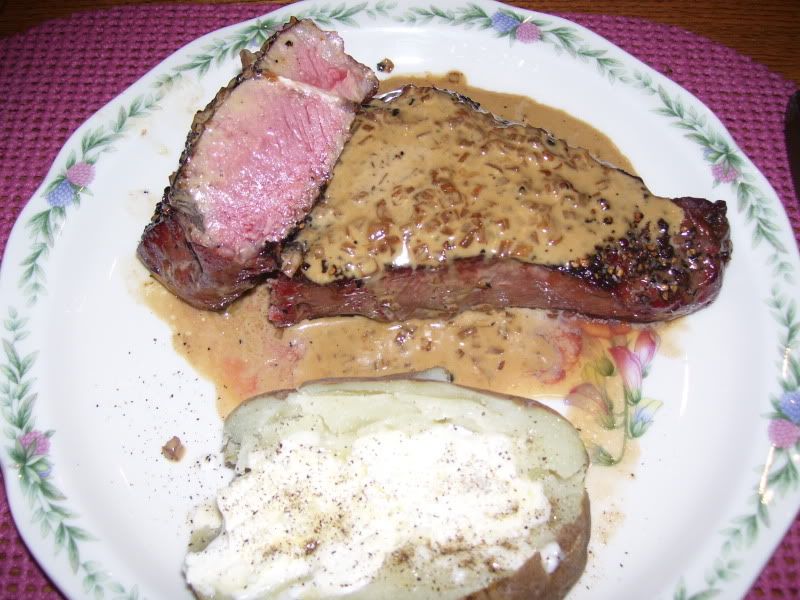 ... and served it with some more fresh tomatoes...
... and a bottle of Ommegang, Abbey Ale.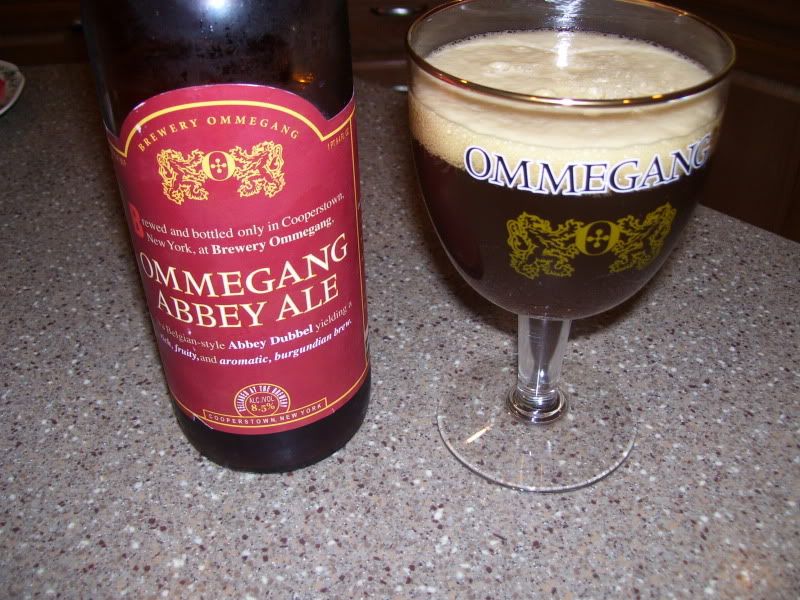 I am having a little more of the Cognac. Life is good!