Started the day off by cooking biscuits on the BGE, no sense letting a fire and heated up BGE go to waste!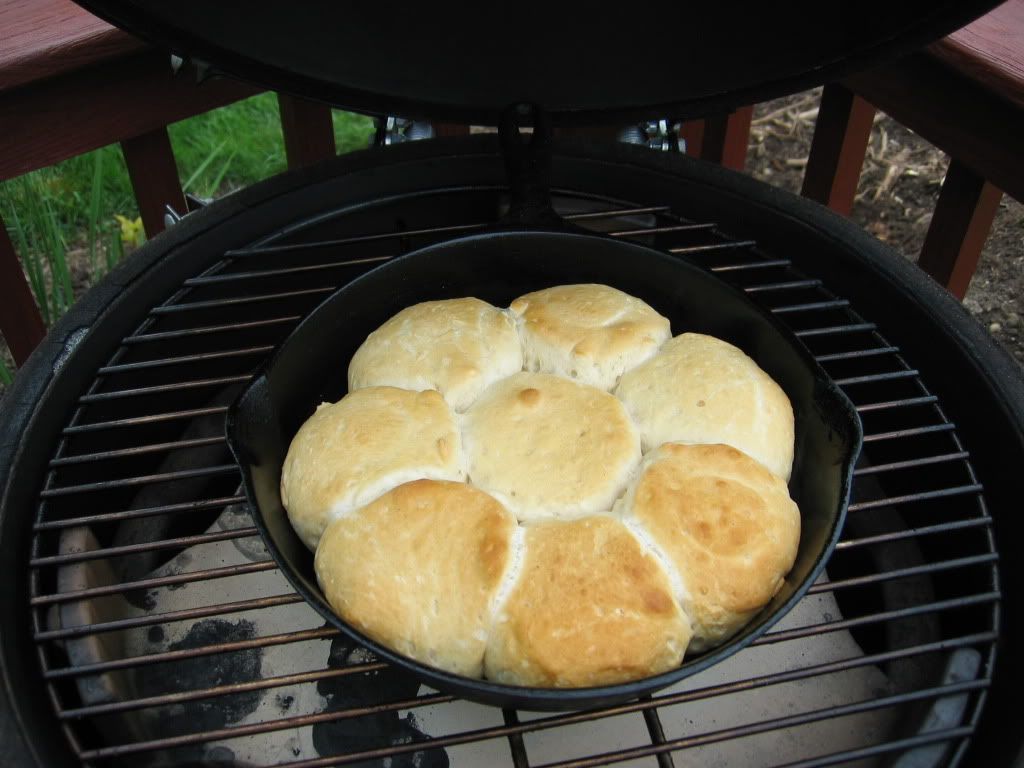 The tenderloins are ready.
It does not take long to cook the tenderloins at 375°. After and hour and 15 minutes, the tenderloins were ready for glazing.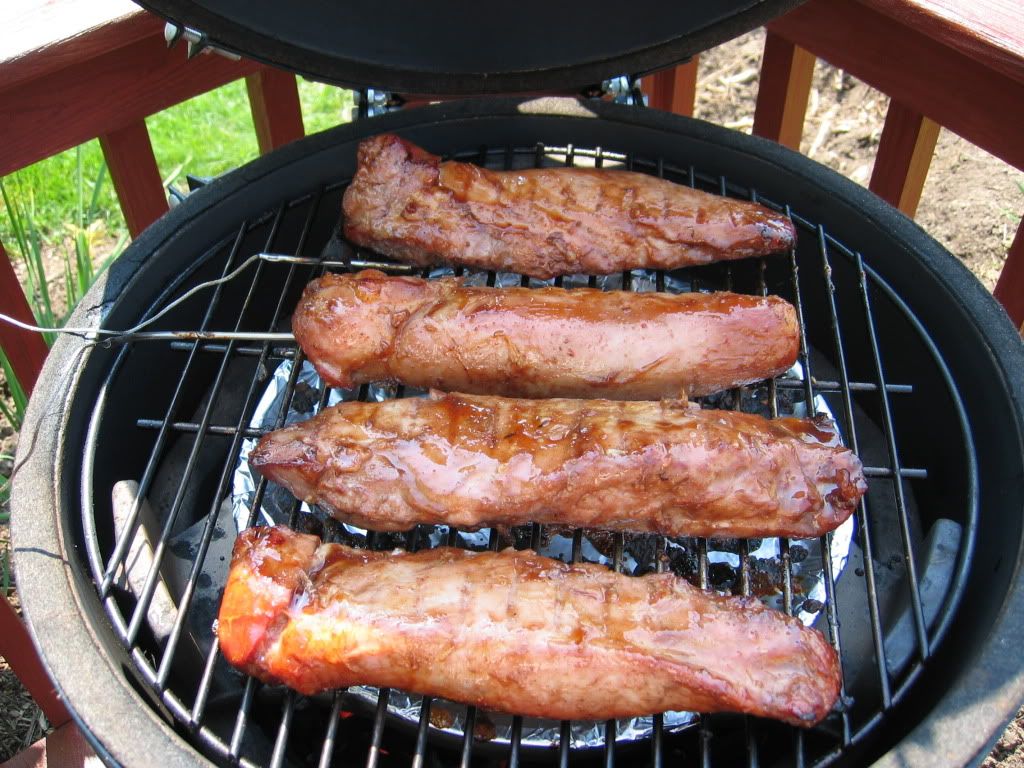 I decided to take thirdeye's advice and serve the Plum Pork Tenderloin cold.
Plum Pork Tenderloins plated.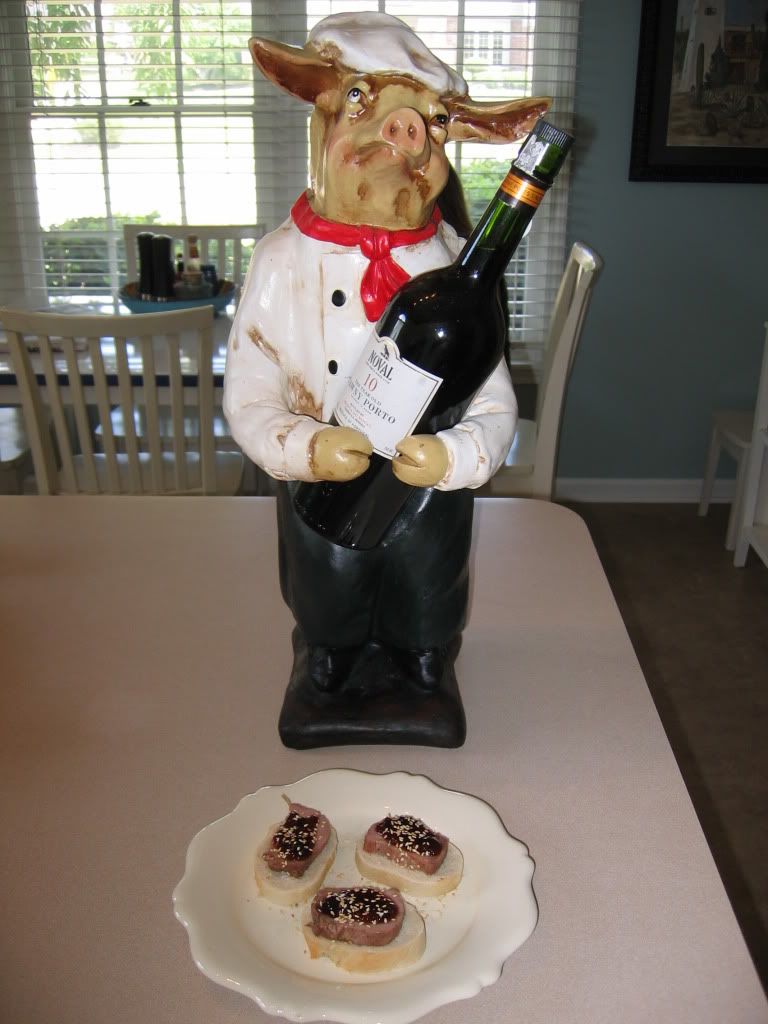 Toasted Sesame Seeds add a very touch!
Everyone enjoyed the meal (notice all the clean plates).
It is time to sit back and enjoy the concert and fireworks after the show.
A great way to start out the weekend.