Jonesin' for pizza, but not all the effort of home made or the cost and calories of take out.... Solution! Flatout Flatbread! I think there are other brands out there, but this worked great!
Got Flatout Flatbread Light Original flatbread, Newman's Own Mushroom Marinara, some turkey pepperoni and Kraft 4 cheese pizza and 5 cheese Italian blend shredded cheese (they were on sale).
Put together the Medium with platesetter, feet, pizza stone, and got her to 400ish, might go hotter next time to get a little crispier crust, wasn't sure since the bread was already cooked... Came out WONDERFUL!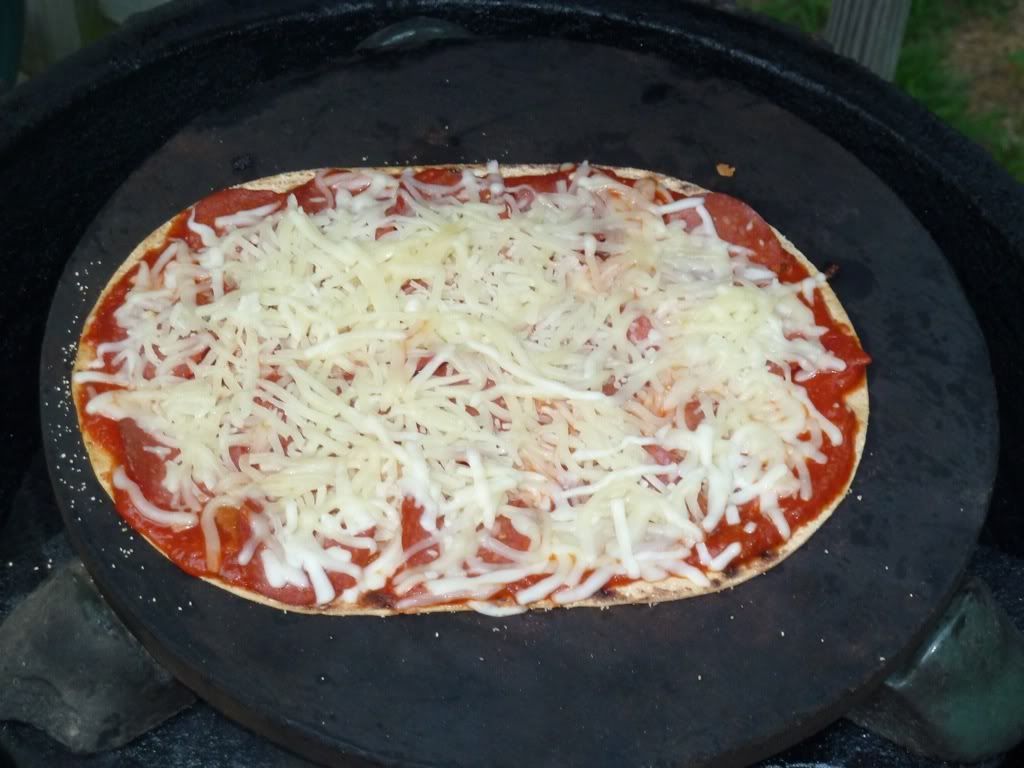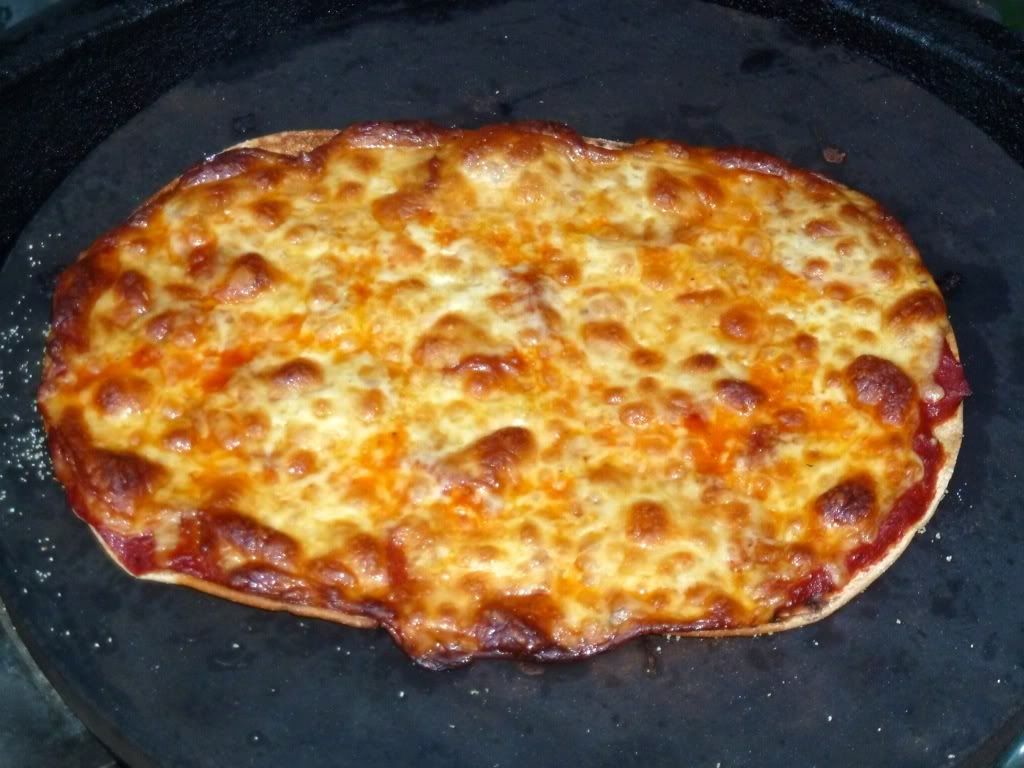 Easy route to good Pizza on a weeknight :-)