Something new for me, Escolar. We enjoyed this fish very much, grilled up beautifully and was delicious. I guess it's dangerous to eat in large quantities so I asked the butcher for tail end and under 6 oz. each, I think they were about 5 oz. per serving. Perfect.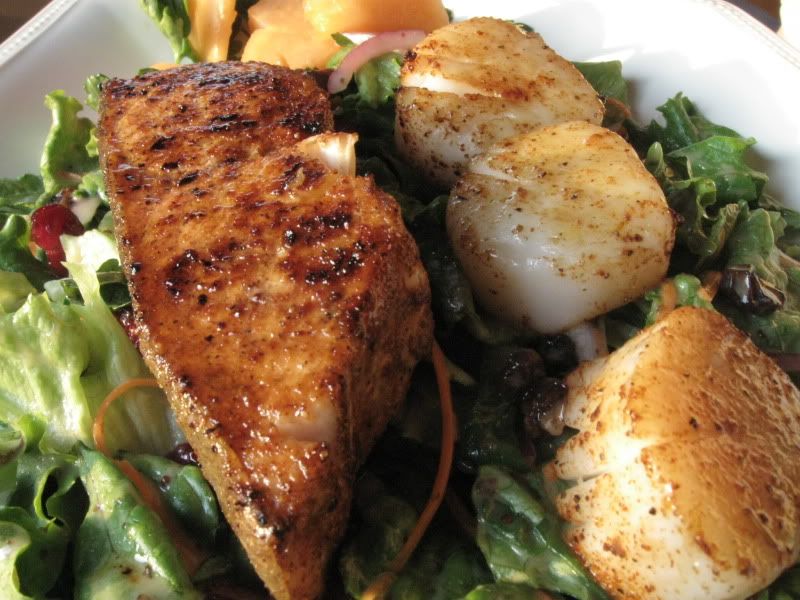 Excellent sea scallops again with Richard Fl special spice blend "Indian River". Frogmat made grilling these delicate sea gems a snap.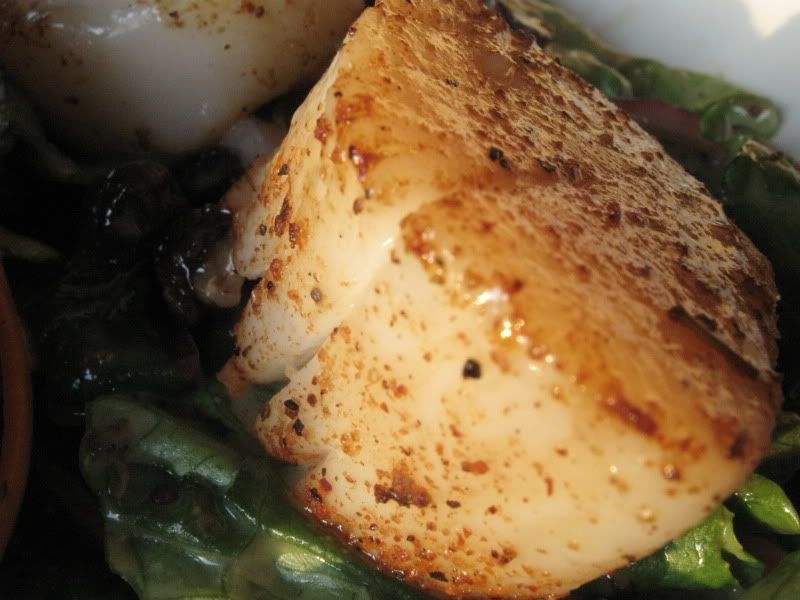 Also called oil fish or butter fish, this is in the mackerel family and caught in deep water. I used Dizzy Pig Raging River and I basted with a lime/butter sauce.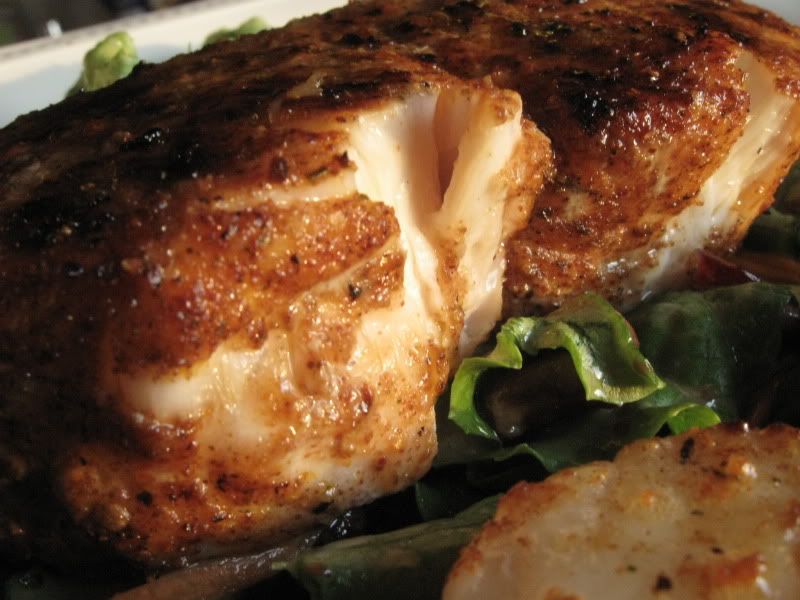 Sweet and moist with a delicate flavor, this Wisconsin Fish Fry(grilled) :P disappeared fast.