Several of you asked for mother in law's recipes (actually these are more her thoughts than written recipes) while I was on holiday in Sonora, Here they are. ENJOY
FIG JAM
Get about 30-50 ripe figs, or as many as you want to make
Cut stem,leave skin & wash in water
Add 1/4 cup of water to a pot
Add figs and boil,keep stirring continuously to achieve an even cook until soft (about 10-15 min.)
Mash figs in pot while still boiling.
Add natural sugar, ground cinnamon and cloves to taste
Keep stirring until reducing mix from a soft to a hard consistency, until it bubbles & bubbles splash hard (love this line hahaha)
Let cool
Serve with, cheese,guava candy, honey, cookies or bread
Preserve in freezer (it doesn't freeze actually), keeps for a long time.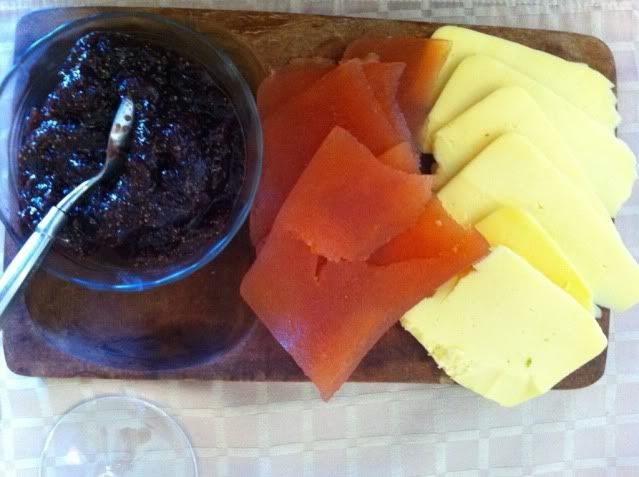 SHRIMP BACANORA
1 Can Nestle Media Crema - Table Cream
5 "Chile de árbol" peppers, dry
1 garlic clove
1 tbs or cube shrimp consome
1 can red bell peppers
Orégano
Cheese Chihuahua
4 pounds Shrimp Peeled
1/2 stick butter
Put first five ingredients in blender
Flambé shrimp in bacanora (could be tequila or your favourite spirits, add butter and fry very lightly (until they change colour)
Put in individual portions and add blended ingredients, orégano and Cheese,
Put in oven at 380* F, just for a moment until grated
Serve with white rice on the side, or over pasta as Mickey says.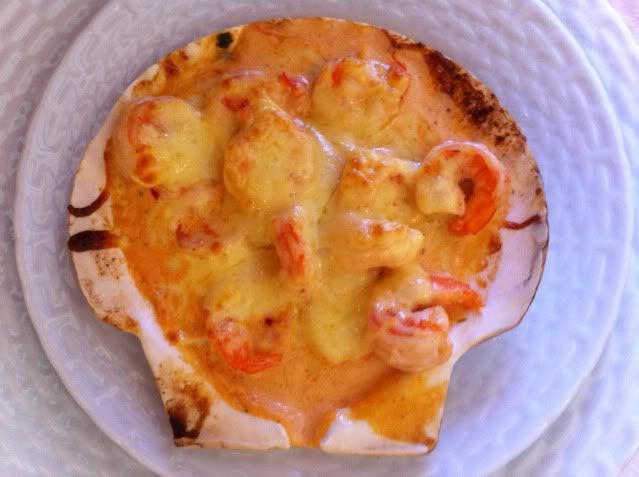 ENJOY!!!!!!!!!