A few pictures of a dinner from a few nights back. Founds some wasabi flavored sesame seeds so we rubbed them on some sashimi grade tuna and gave it a very quick, very hot sear on cast iron. Sliced thin and drizzled with a mixture of soy and fish sauce. Served with salad.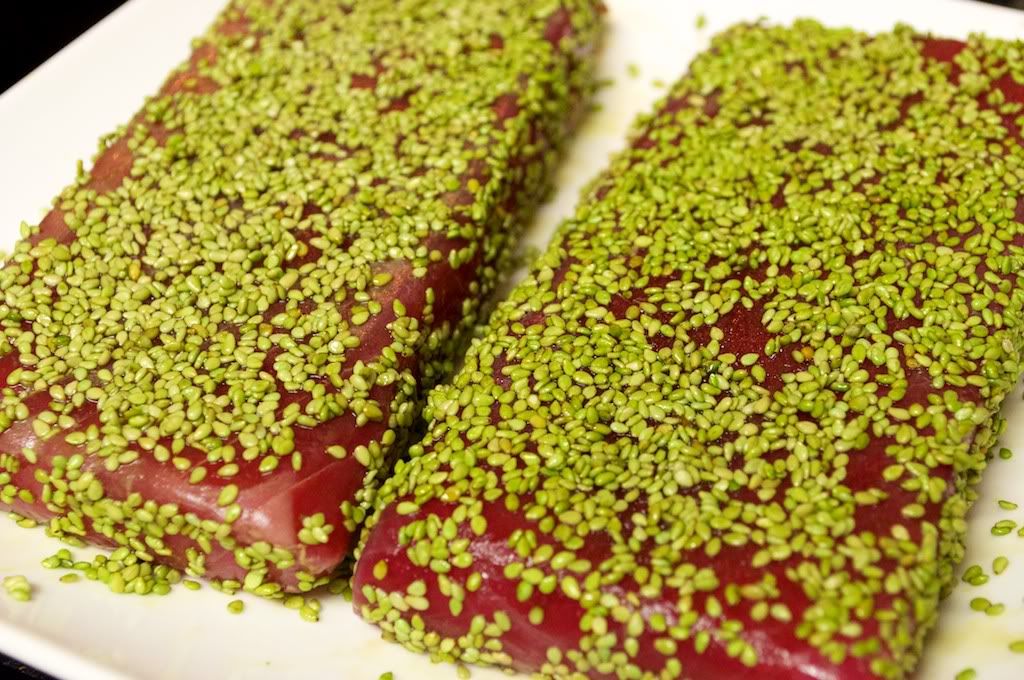 Rubbed with the wasabi sesame seeds.
On the cast iron, only one minute per side.
Drizzled with sauce and ready to eat!