This is better than going out to eat because I can cook fish in the egg and stay home. Tonights fish fry is super fresh Canadian walleye. Firm, flaky, mild walley has got to be my favorite fish of all time. And what a treat it was this evening. Guinness Stout was my drink of choice, DianaQ had Riesling called "Relax".
A big thanks goes to Canadian fishermen pullin nets out of holes in the lake ice. :cheer:
Cheers!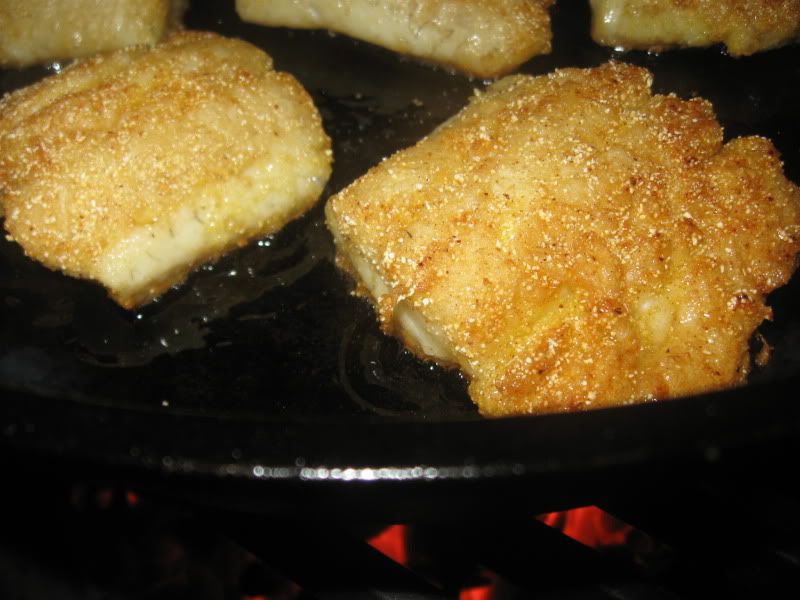 Fish is good for you.