Kim started a bacon and pancetta cure last week. However our Icemageddon event has caused him to be at work since Sunday. So with some emailed instruction I smoked bacon and hung the pancetta. Here are my pics...
the pancetta hung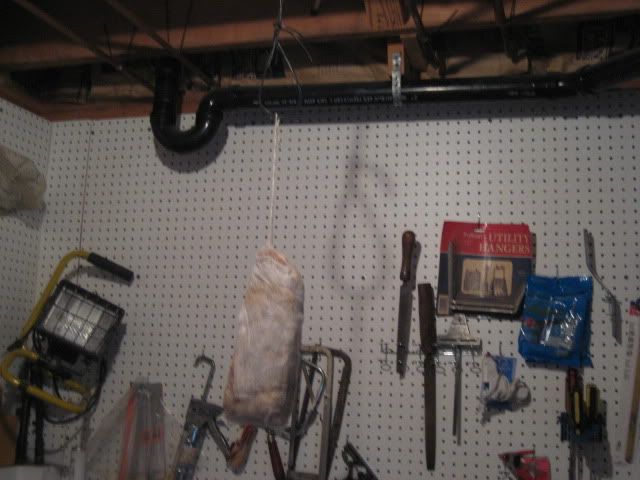 The bacon smoking/smoked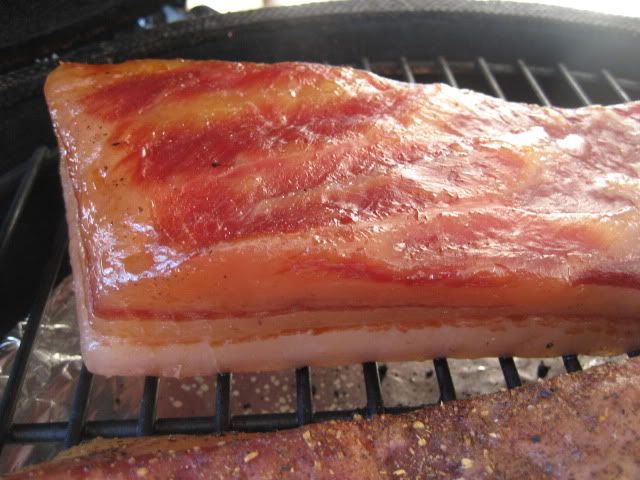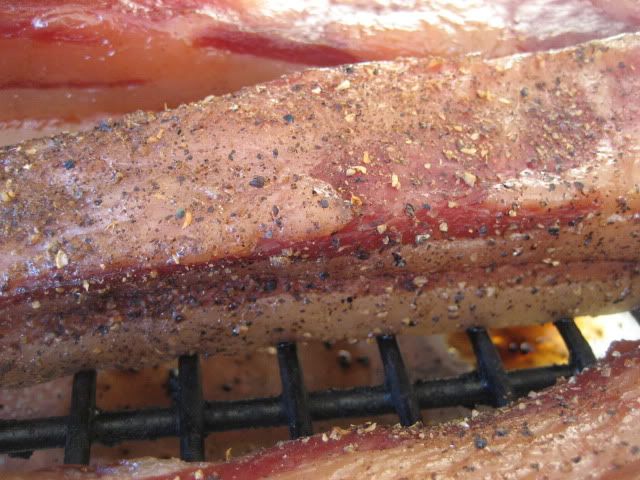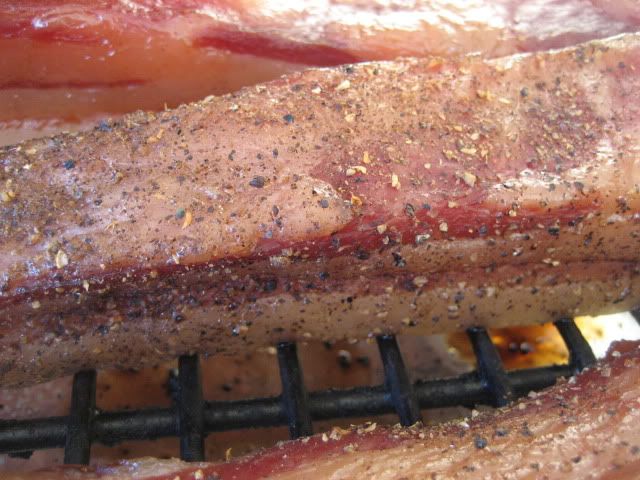 Kim uses a 1 pound coffee can. I put Ono lump and apple wood in the can. I smoked it at 180 for 6 hours until it hit 150. Kim will slice it tomorrow night.
Here is the lump left after 6 hours...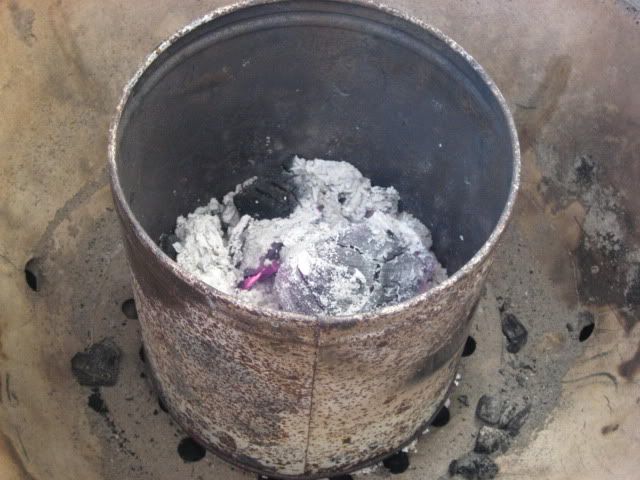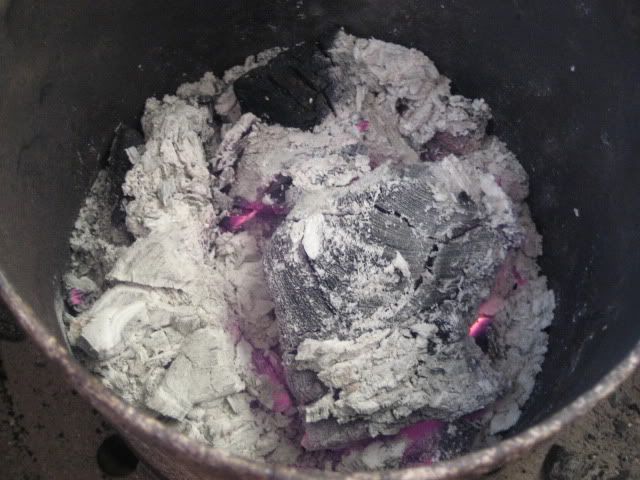 and yes we had 5" of snow and lots & lots of ice...