I don't care what anyone says, it was cold out last night!!! It got all the way down to about 48º! At least there was no wind or skeeters or no-see-um's. :laugh:
I stuck with it as long as I could. Once it reached the stage of my last image it stayed that way for a while and wasn't going to change much for over an hour. It may have gotten a little darker but by that time I was content with what I might have. With only a couple hours sleep the previous night I was using toothpicks to hold my eye lids open. :blink:
1:42 AM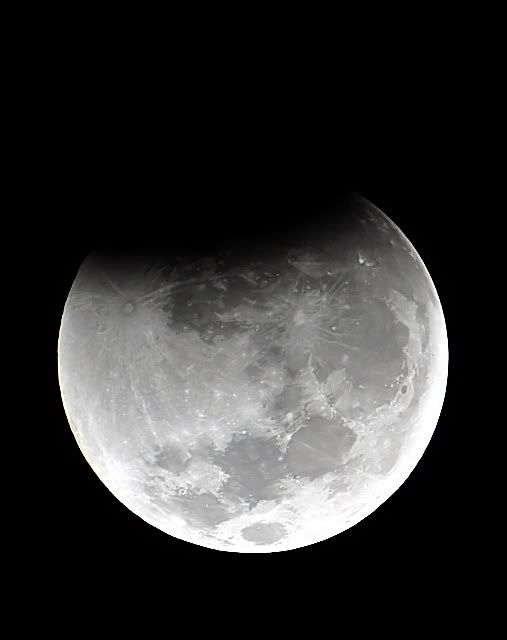 1:46 AM
1:53 AM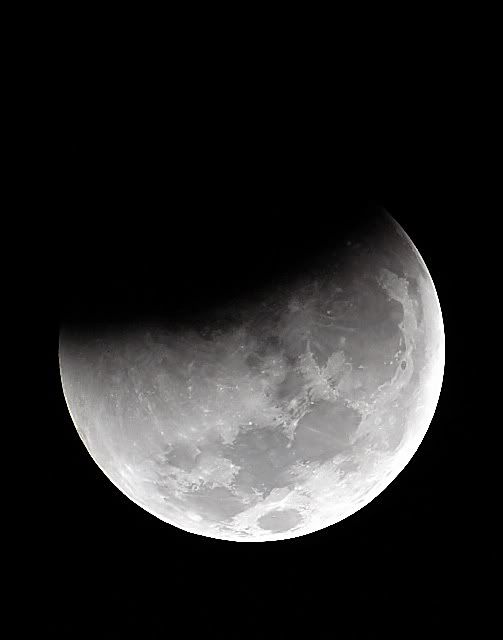 2:08 AM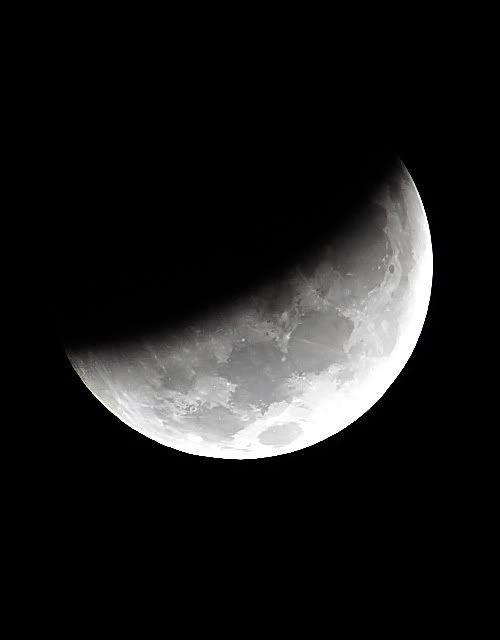 2:19 AM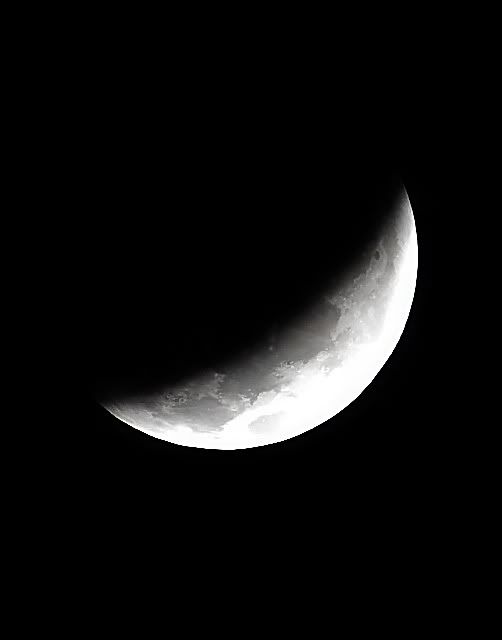 2:27 AM
2:32 AM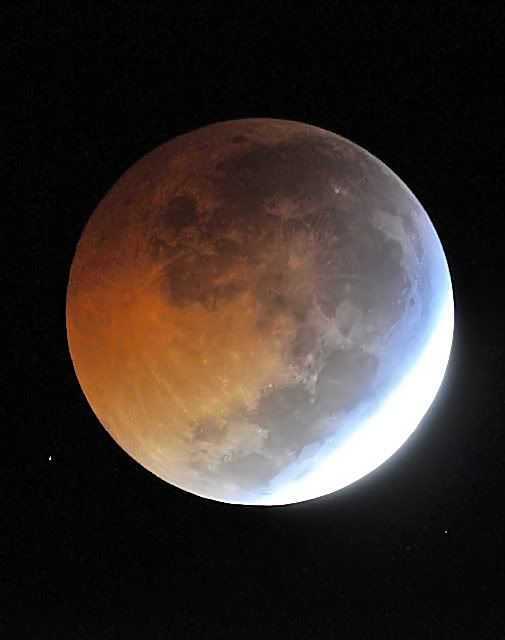 2:43 AM
2:50 AM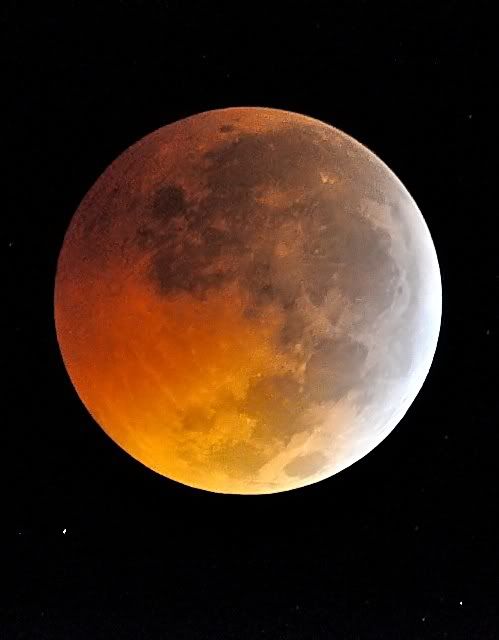 2:55 AM
This is the darkest day in 400 years!!! There has not been a total eclipse of the moon on the winter solstice since December 21, 1638 and will not happen again until December 21, 2094. I hope it's a lot warmer for that one cause I'll be an old fart by then.
I do not know what the names of the stars are, they were coming out as the moon got darker and darker. I tried to find them on a star chart but it is too difficult to tell exactly what is what at that magnification. The one to the lower left may be Tau in the constellation Taurus but that is a guess.
Have a GREAT dark day All,
Blair