so here is my mad max turkey 2010 .. . came out great with fantastic flavor... .and i took it up a notch this .. . deconstructed a duck, saved the legs and breasts for saturday's big grill....put the carcass and the neck in the stock pot with the turkey parts...more on that in a few minutes.. . took all the rest of the skin and rendered it down for about a cup of pure beautiful duck fat.. . stuck that in the fridge overnight, and then i rubbed that duck fat all under the skin. .. added flavor to the bird and made for the best drippings ever!!!
yours truly and the turkey ...(ok jeff and rod, before you can comment, that is the turkey on the platter! :blink: )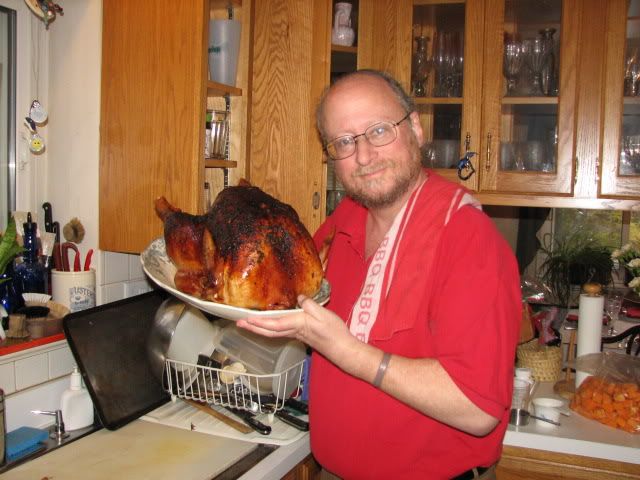 now, that duck fat, combined with the white wine, the butter (yes i still did the butter paste too!), and the natural turkey drippings....made for the best batch of drippings ever!!!....as you can see, i got over 4 cups worth of drippings in my pan at the end of the roast (and i didn't add anything during the cook!!). . . when it separated, i removed all the beautiful golden duck/turkey fat on the top that you can see, and used that to make the roux. .. .all that dark brown stuff in the bottom was the best 'flavor' ever, added to the roux to start the gravy. ... and then my duck/turkey stock just took it right over the top....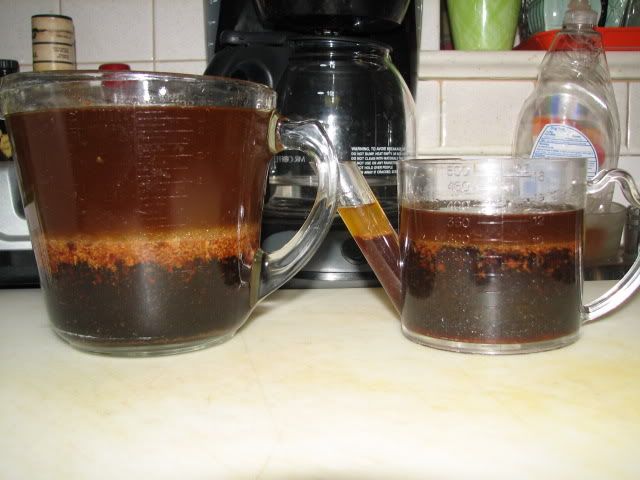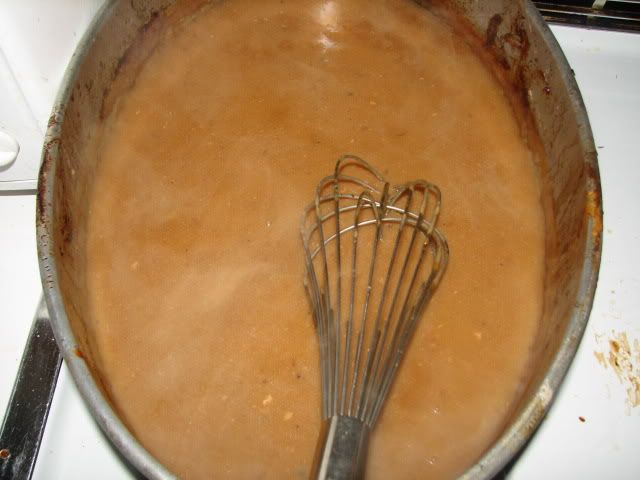 big kudos to the spawn!!. . she made the gravy, and it was fabulous. . .seasoned (not that it needed a lot) to perfection.. .and we cut up the meat from the turkey and duck necks and added it in as a finishing touch.. . it was without a doubt the best batch of gravy we have evre made.. .we will definitely add the duck fat again next year. . . .
now lets see all of your mad max birds here as well!!