Huge shout out to Mighty Quinn for the inspiration for what to cook for New Year's Day. We traditionally have pork and sauerkraut but I didn't know what to cook until I searched and found his info from earlier this year. Here is what I did which follows his cook very closely.
I set my egg up indirect with the Platesetter legs up and set up the DigiQ for 350. I decided to the early part of the cook in the Dutch Oven inside and then move to the Egg.
Here are the ingredients for this cook. I also had a beer and added caraway seeds to the sauerkraut but they are not in the pic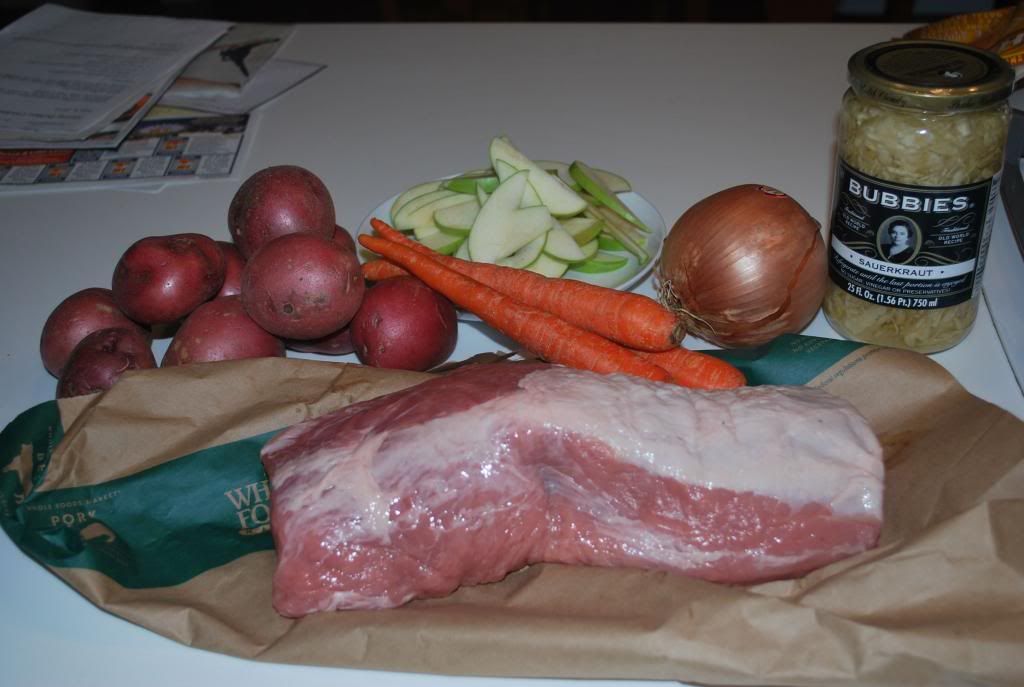 Started out by cooking some onion and thinly sliced apple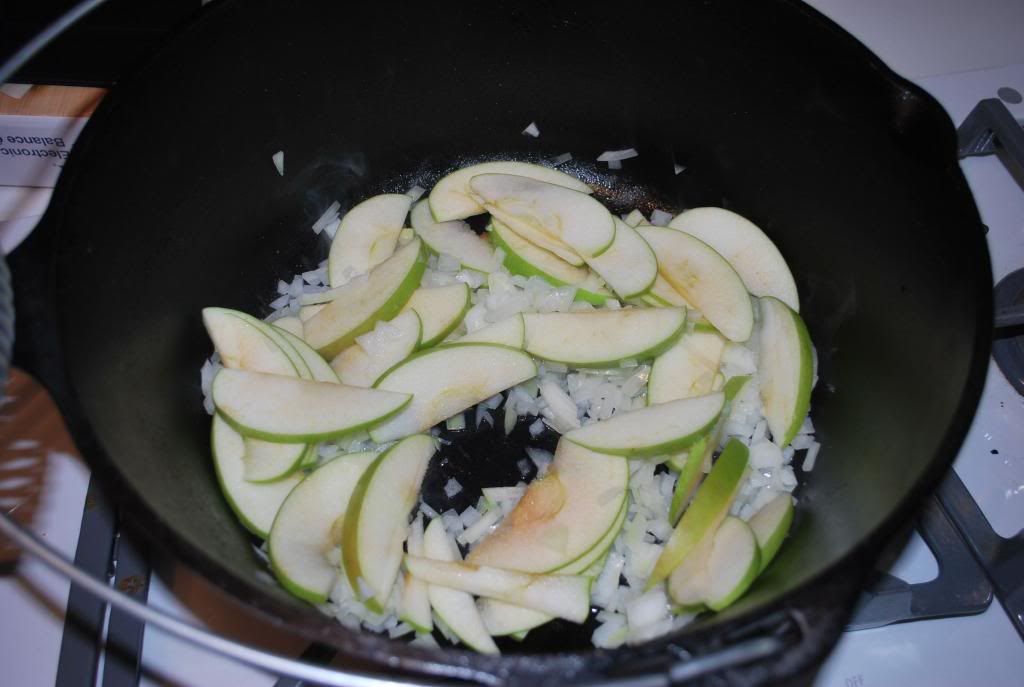 Once it softened, I added the sauerkraut, after rinsing it to remove some of the salt, and a beer along with the caraway seed and put it on the Egg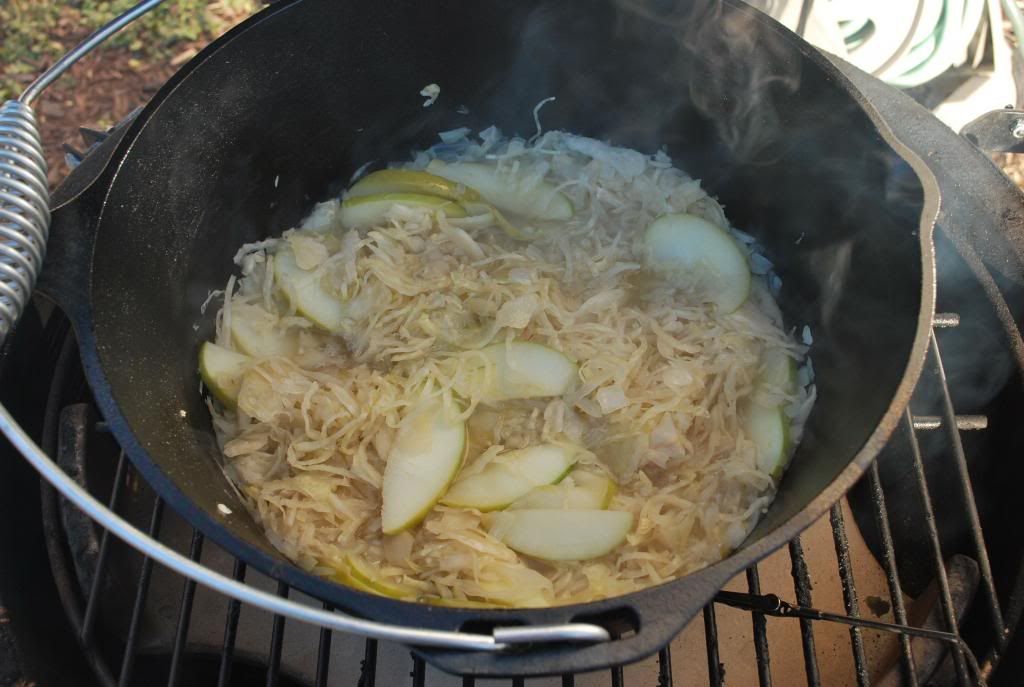 Once it cooked for a little while, I added the pork loin roast and some red potatoes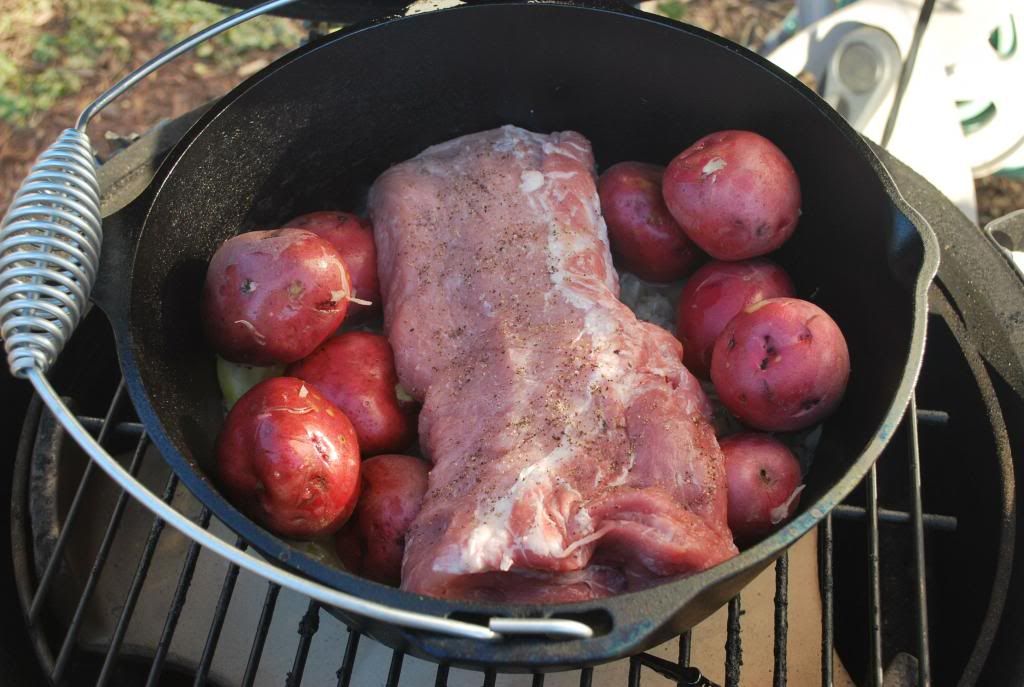 I decided to cook mine covered for a while but if I had to do it over again, I would do uncovered the whole time. After a while, I added some carrots to the mix. I then left the top off the DO the rest of the way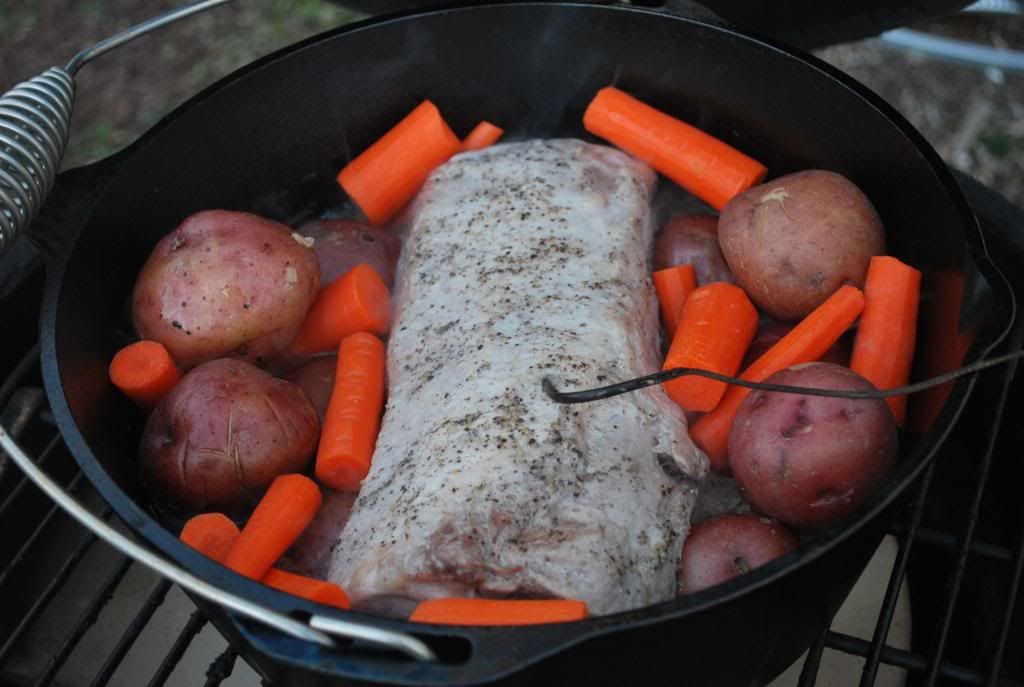 Once it reached about 150, it was done and ready for dinner.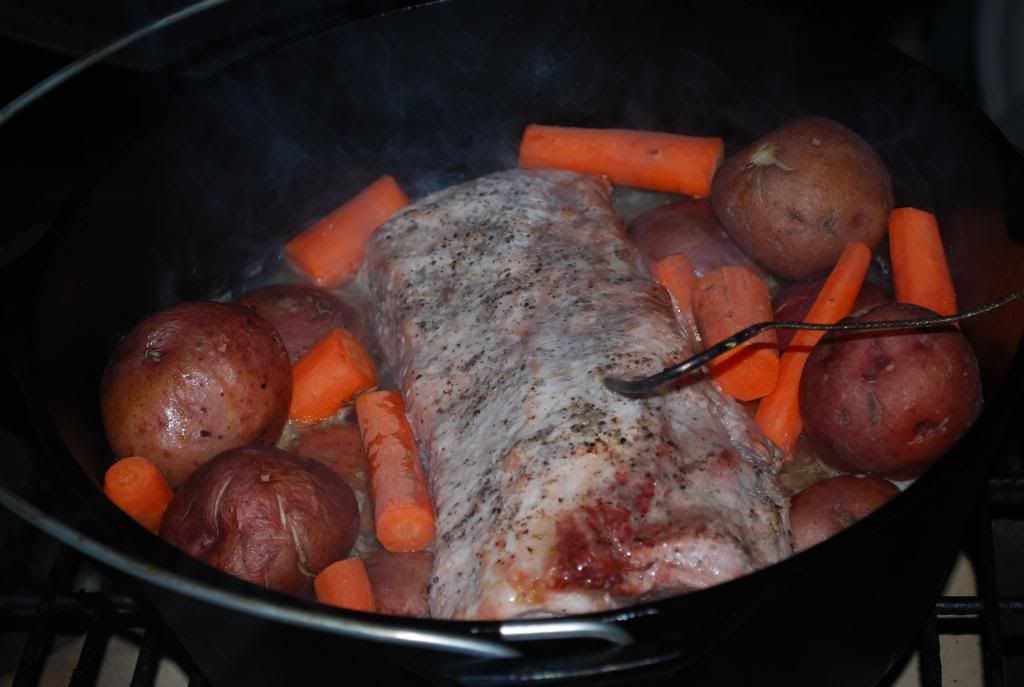 All sliced and plated. So good!! The pork is hiding underneath the sauerkraut. Wish I would've taken a better pic of the sliced pork!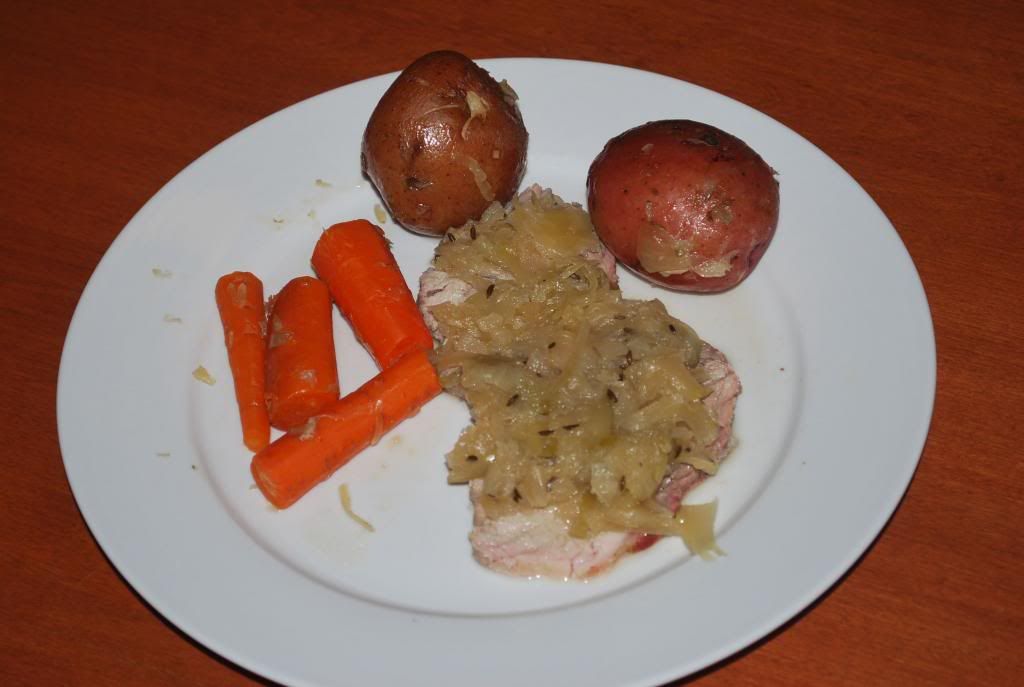 Very easy cook and so good. Even if you don't like sauerkraut, cooking like this really mellows the flavor and is so tasty. Again, thanks to Mighty Quinn for the idea.