We're feeling pretty super, how about you? The big game is fast approaching, and while we love football, we love an excuse to invite people over and cook even more! You too can cook like a champion with recipes from
Dr. BBQ's NFL Gameday Cookbook
: Grilled Tuna Sandwiches from Seattle and Baked Brie from New England. Who's going to win? You'll have to cook both to find out.
The 17th Annual EGGtoberfest was amazing - here are the highlights 
Click Here
I think my egg got a little hot!!!
I was cooking wings the other night indirect using the spider with pizza stone and drip pan on it. It melted the pan!! These things can get hot. I didn't think dome was above 450. Although I was trying to speed it up at the end! This is the first time posting pics so hope they show up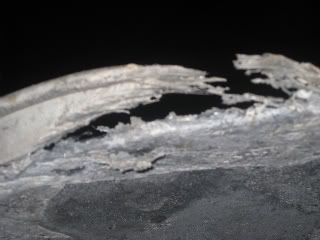 Those are actually ripples in the pan, guess I needed a new one anyway!!!