For the second cook on the new Mini, spatchcocked game hen seemed to be a match made in Heaven. I hate to say it, but it makes The Naked Whiz's "Dead Simple Spatchcocked Chicken" seem almost complicated in comparison. Two snips of the shears spatches the little bird, and the mini holds 350 effortlessly about 15 minutes after lighting.
A little butter and DP Shakin' the Tree for seasoning, and onto the grill..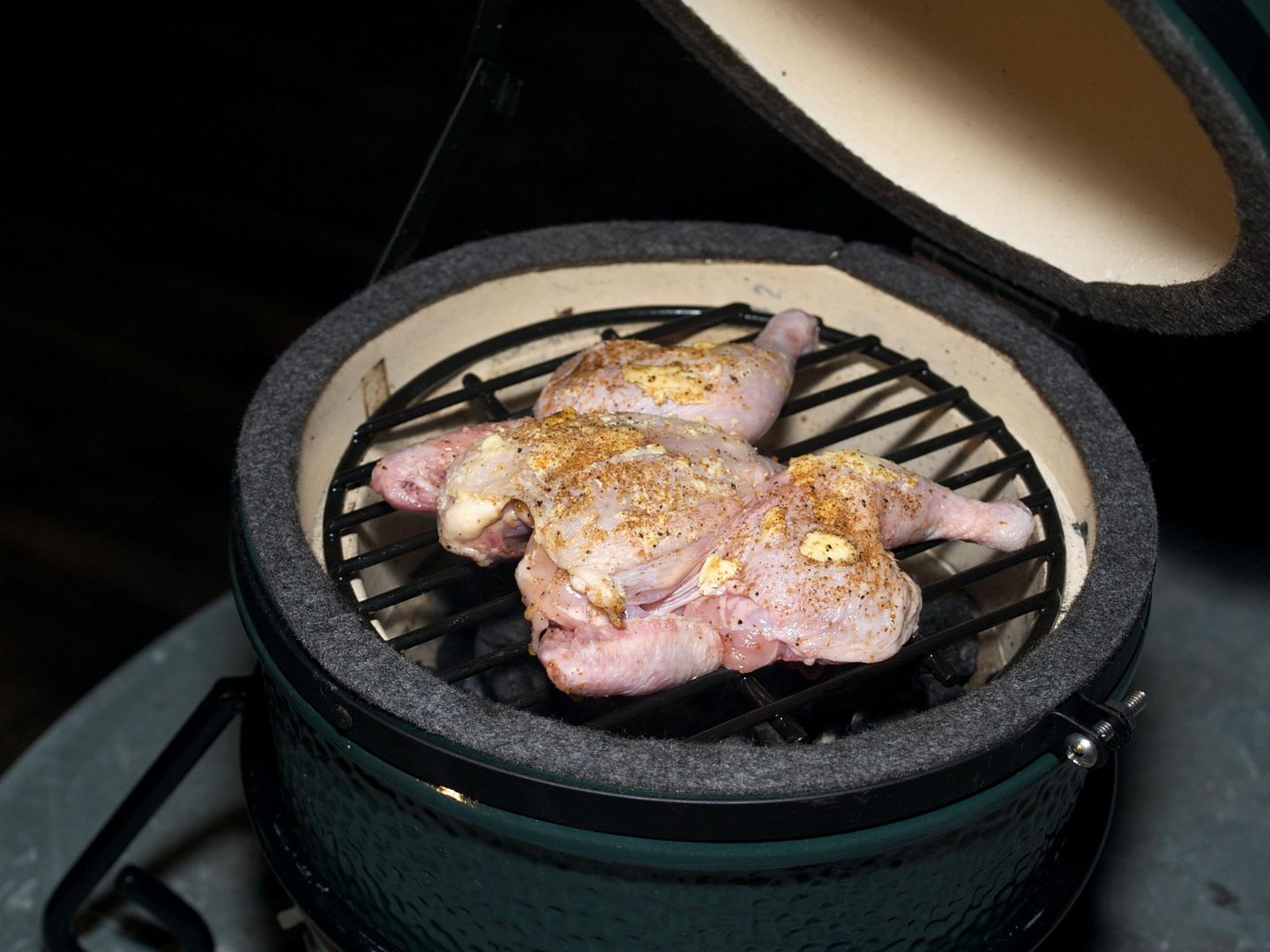 45 Minutes and two flips later (probably could have pulled at 40), it's done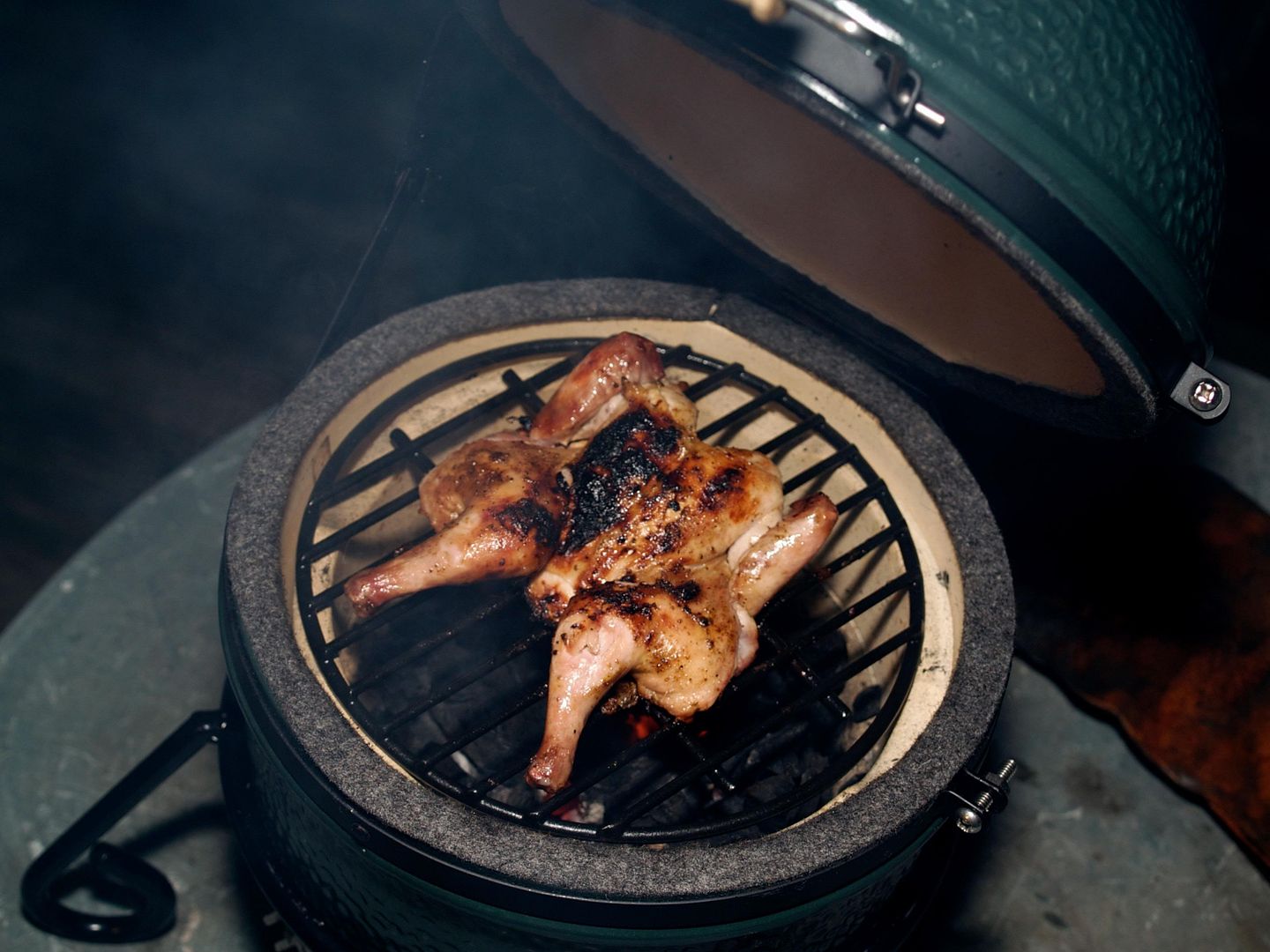 This will be on the menu often, quick, easy and very good eats!