Many thanks to whoever the user is who posted the recipe for these amazing wings. Followed the link to houseoffaulkner.com and pulled up the recipe for the Lemon Pepper Hot Wings. Wow. Am I glad I did.
Slight change from the recipe – I put the wings in a cooler filled with a mild salt water brine and ice overnight.
Apple Cider vinegar, salt and fresh black pepper per the recipe, on a turkey cooker burner waiting to boil
As Alton Brown would say, "Boilage!"
Here's the wings boiling – what a great aroma! I noticed, too, that this seemed to remove a lot of the fat.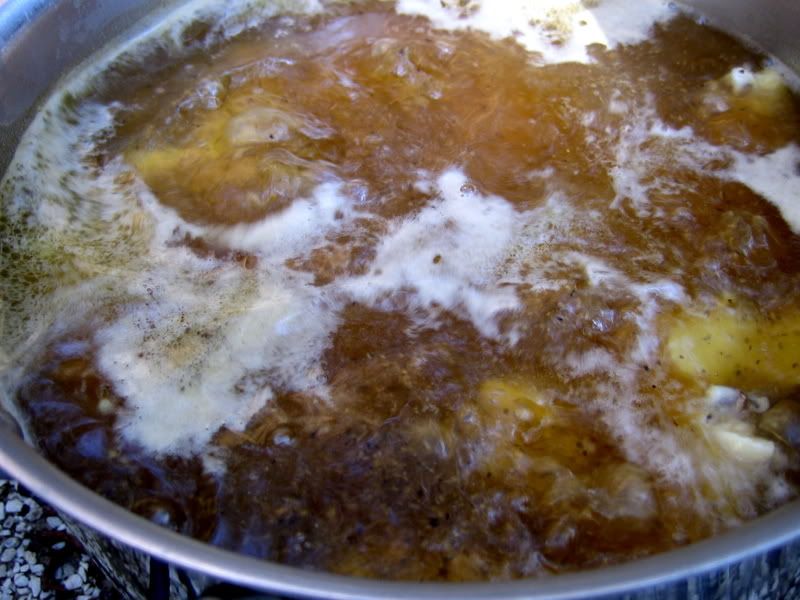 Another view of the wings boiling..
Chosen tools – lemon pepper, course ground Malabar pepper, kosher salt and hot sauce
Apply the hot sauce
Add the lemon pepper, pepper and salt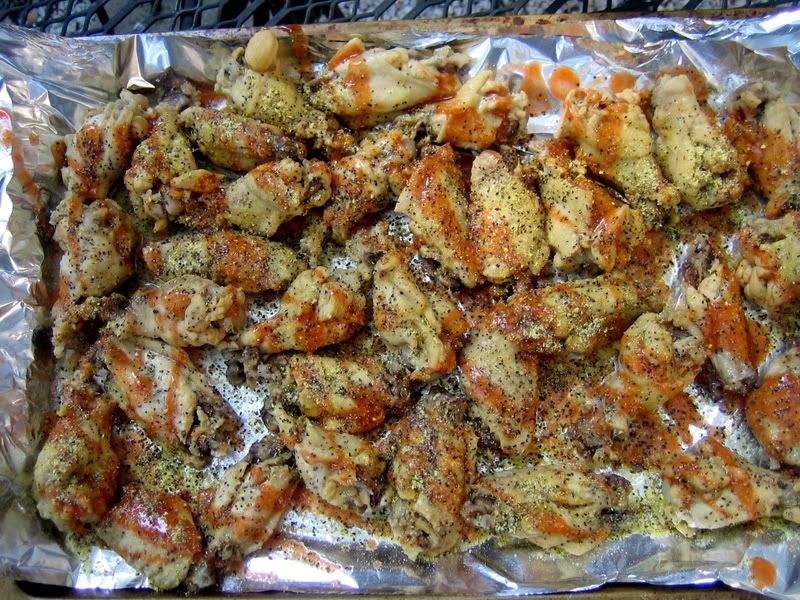 Dome at 275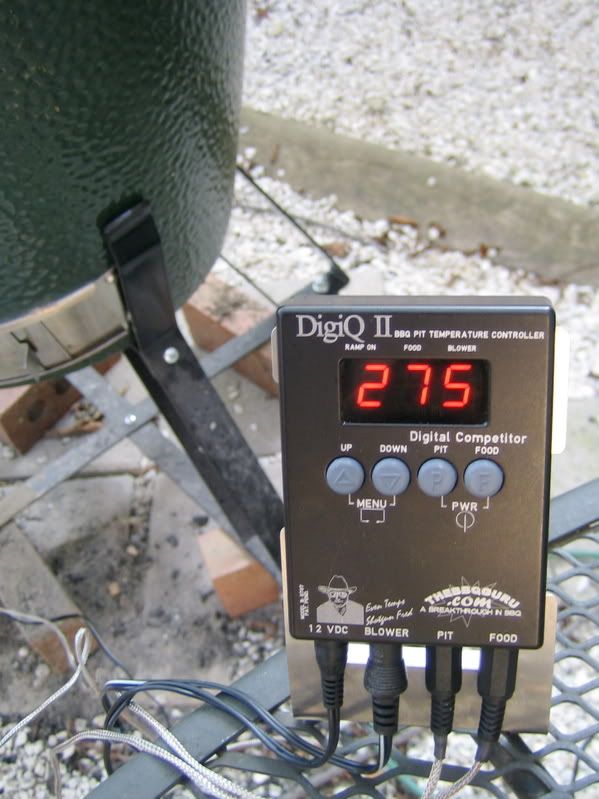 Loaded up and cooking -
A little smoke action makes 'em better….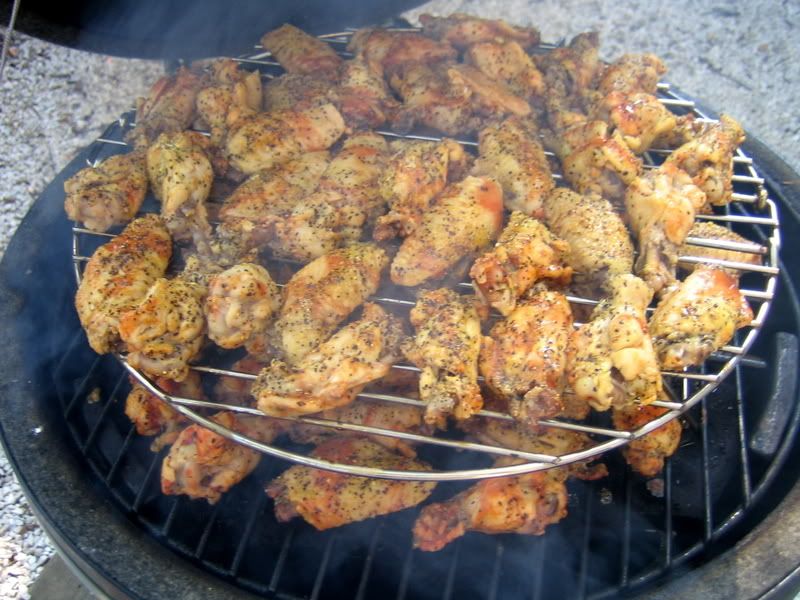 Halfway through the cook – spraying with apple juice/cider every 30 minutes
Done and ready for consumption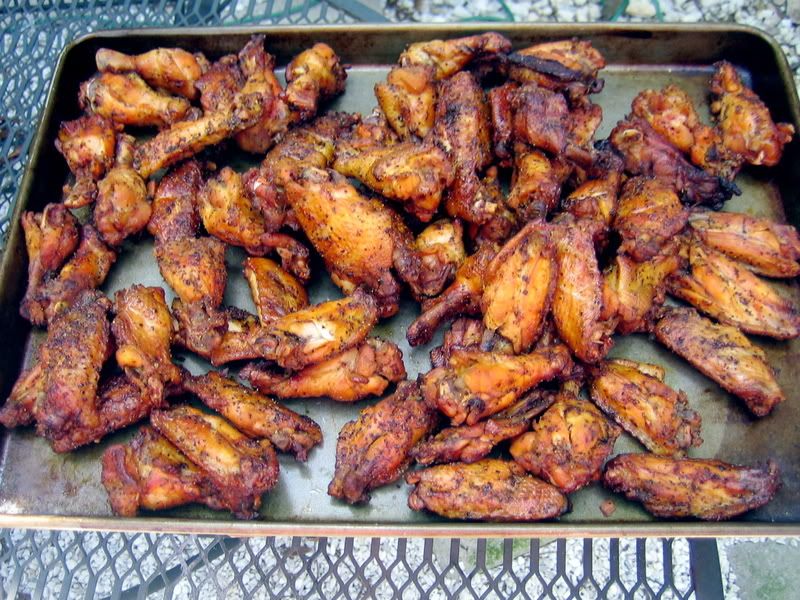 Crispy and tasty. Just the right amount of heat, salty and nice hint of citrus from the lemon pepper.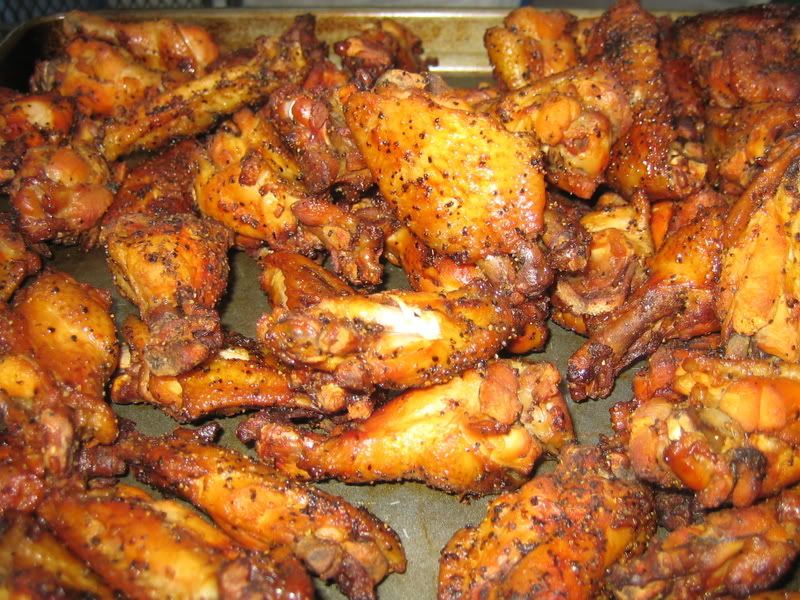 Bittersweet – served some of the smoked pork shoulder from yesterday alongside these wings – the pork was great, but the hit was these wings! Everyone said that they were 'better than the pork!'
If you haven't tried this recipe, you really should. A little bit of work, but well worth it.
http://houseoffaulkner.com/wings.html