Hey everyone, I posted a discussion yesterday asking for tips on cooking the top of the pizza before the bottom burned.
Well, I cooked pizza last night, and again tonight. Some members suggested raising the stone to take advantage of the heat near the dome. However, I couldn't find any firebricks when I went to Lowes, so I proceeded as normal...
Tried san marzano tomatoes and fresh mozz for the first time. Liked the tomatoes, but the mozz was really wet, despite slicing and drying with paper towels for 2 hours:
Building the pie on the peel (sauteed mushrooms and onions):
Of course the pizza turned out as before, since I didn't change anything...little char on the bottom, undercooked on the top: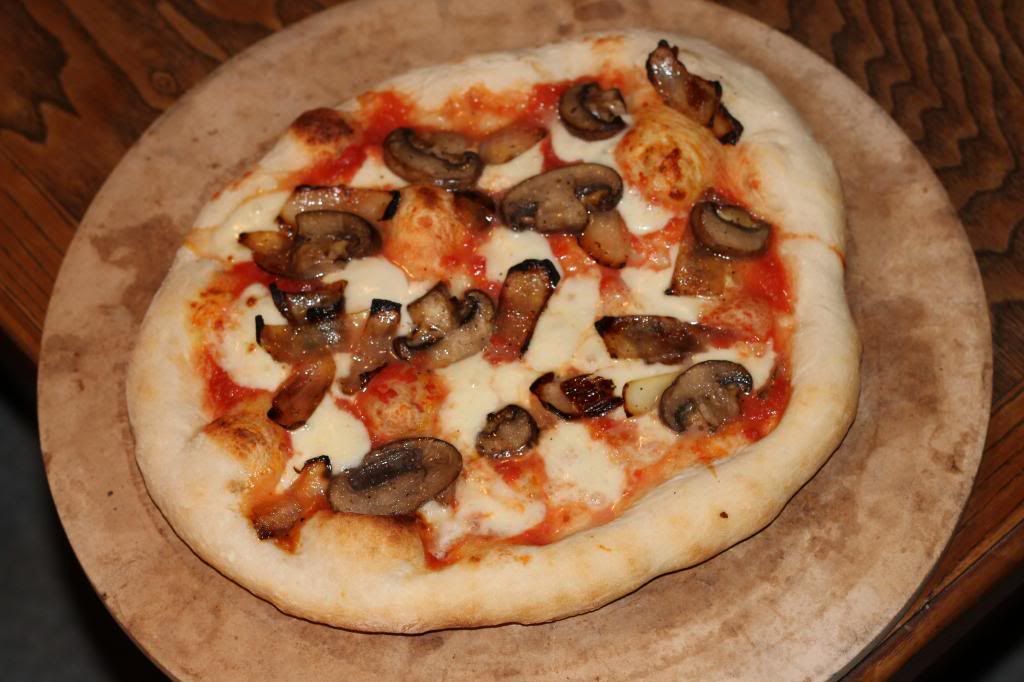 The underside:
So it was good... But I had to try something new the next day. Since I couldn't find a way to raise the stone, I decided to try a wetter dough and wiping the stone with a wet rag so maybe the top would finish before the bottom was toast. It worked! Here is tonight's results...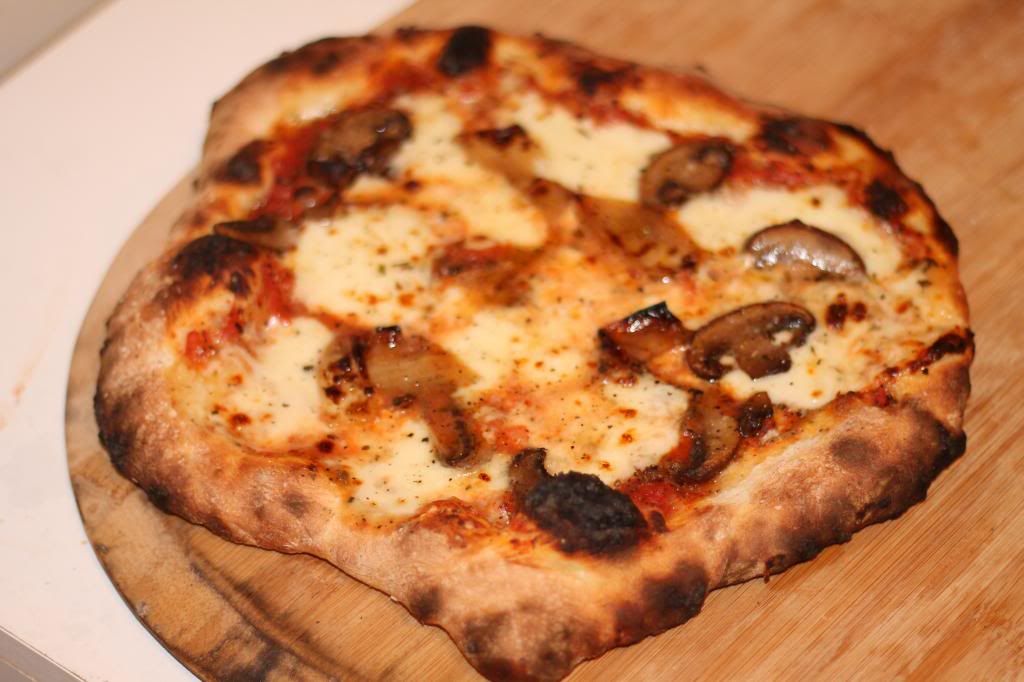 I guess the wetter dough and possibly wiping the stone allowed for a slightly longer cook before burning the bottom. I normally use Zippylip's stage 1 dough, but tried stage 2 this time, which is much wetter. This allowed me to bump the cook time from 3.5-4 minutes to 6 minutes, allowing the top to finish cooking before the bottom charred. I didn't get any pics of the bottom this time, but it was a little less charred than even the previous nights.
You all are going to get a kick out of this though...I went to wash my hands inside, and when I looked up, I thought I saw something in my hair...Nope I singed the tips of my hair - Probably from looking in through the top while the pie was cooking. I guess I'll be getting a hair cut tomorrow...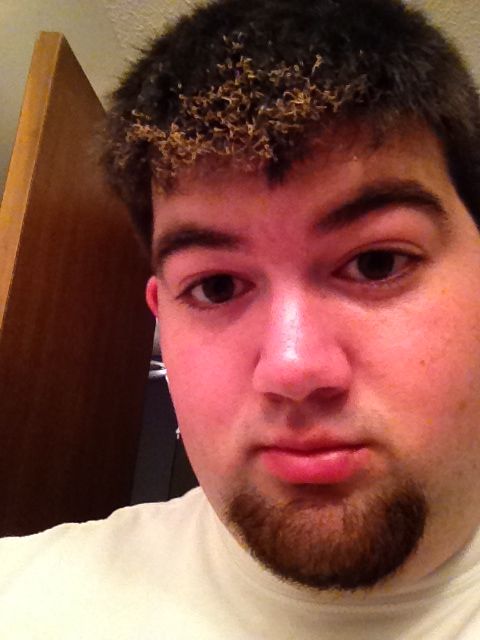 Thanks for reading and for all the suggestions yesterday. I will most likely try and find firebricks before the next time I cook pies to try that out as well!