It's that time of year again-time to hop on out to your backyard for an EGG hunt. If you're lucky, you'll only have to search as far as your patio! Planning on cooking Easter
Sunday
? Check out our
Easter Menu
. If you're looking for a sweet treat to enjoy with the whole family, try at least one of our sweet treats, if not both:
Grilled Peeps
&
Carrot Cupcakes
. Lastly, if you're having company, our
Pinterest
page has lots of ideas for entertaining. We hope you have an EGGstra tasty holiday!


The Big Green Egg headquarters has moved - come visit our new location and check out the museum! 3786 DeKalb Technology Parkway, Atlanta, GA 30340
2.34 lbs Cowboy Cut Ribeye (pics)
Last nights cook. 3-4 inches thick. Reverse sear. I wished I had cooked it at 300 rather then 400 before the sear. The edges were medium-well. Never cooked anything like that before. I'll be honest, too much meat for just me. I shared it with my wife.
***For scale purposes, that's a MBGE.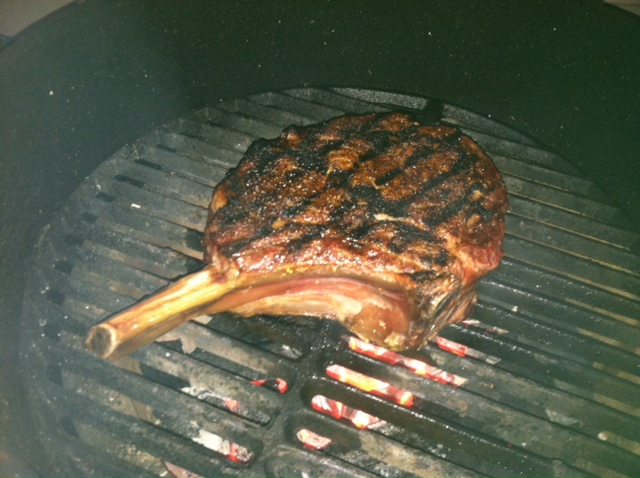 "Where the weak grow strong and the strong grow great, Here's to "Down Home," the Old North State!"
Med & XL