I was set on filet mignon but this no horse town doesn't have any unfrozen steaks in the winter time and I didn't want to buy the whole tenderloin. Couple of ribeyes looked really good so I used those instead. Original recipe was from Emeril Lagasse and I tweaked it for the egg instead of pan searing. Ingredients: Couple of steaks Fresh Cracked Pepper Stick of unsalted butter Pound of mushrooms - I used baby Bella's sliced. 3 or 4 cloves of minced fresh garlic. 1/2 cup of Brandy 6 tbsp brown sugar 3/4 cup heavy whipping cream Method: Preheat egg for direct wide open fire. Set steaks on the counter while egg is heating up and start the sauce. Take 6 tbsp of butter in a pan and cook down the mushrooms in the butter with the garlic added toward the end so it doesn't burn. Once the shrooms are cooked down set them aside and add the brandy AWAY FROM HEAT and deglaze the pan. Return pan to heat and reduce down the brandy by half. Add in the remaining butter and brown sugar stirring until sugar is dissolved. Once hot and bubbly add in the cream and whisk until a nice consistency and sauce coats the back of a spoon. Add back the mushrooms and leave on low. Now I peppered by steak, took peppercorns and smashed them roughly on a plate, then laid the steak on top then flipped to create a heavy pepper covering. Wife's steak got a light coating of Chicago steak seasoning. Grilled steaks a few minutes a side until a nice 135 for her and 125 for me. Pulled the steaks and let them rest a few minutes while getting sweet tators out of the oven. Spooned some mushroom sauce over steak and ready to enjoy. The pepper corns got really dark, looked really burnt, but no burnt taste at all. Just pure bliss with a sweet kicker. It was by far the best steak I've ever eaten and my wife said good luck outdoing this one. I love a challenge. Ok enough rambling so onto the pics. On the fire.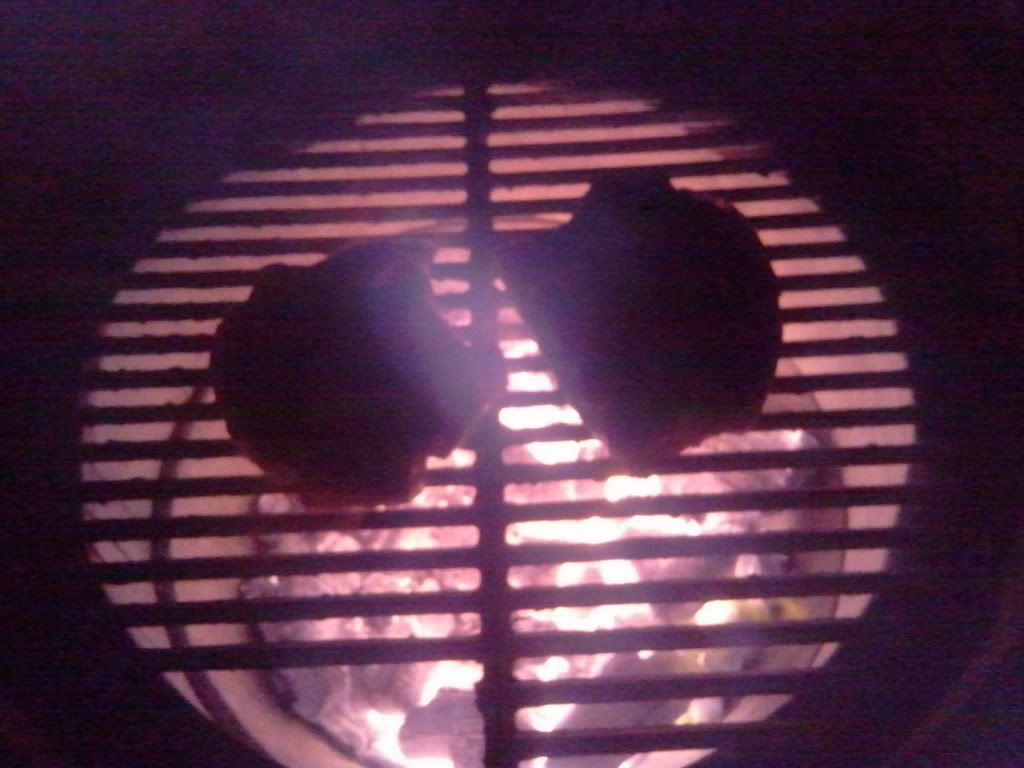 Sauce:
Steaks resting, darker one is the peppered:
Steak sauced and sweet tator, butta and brown sugar.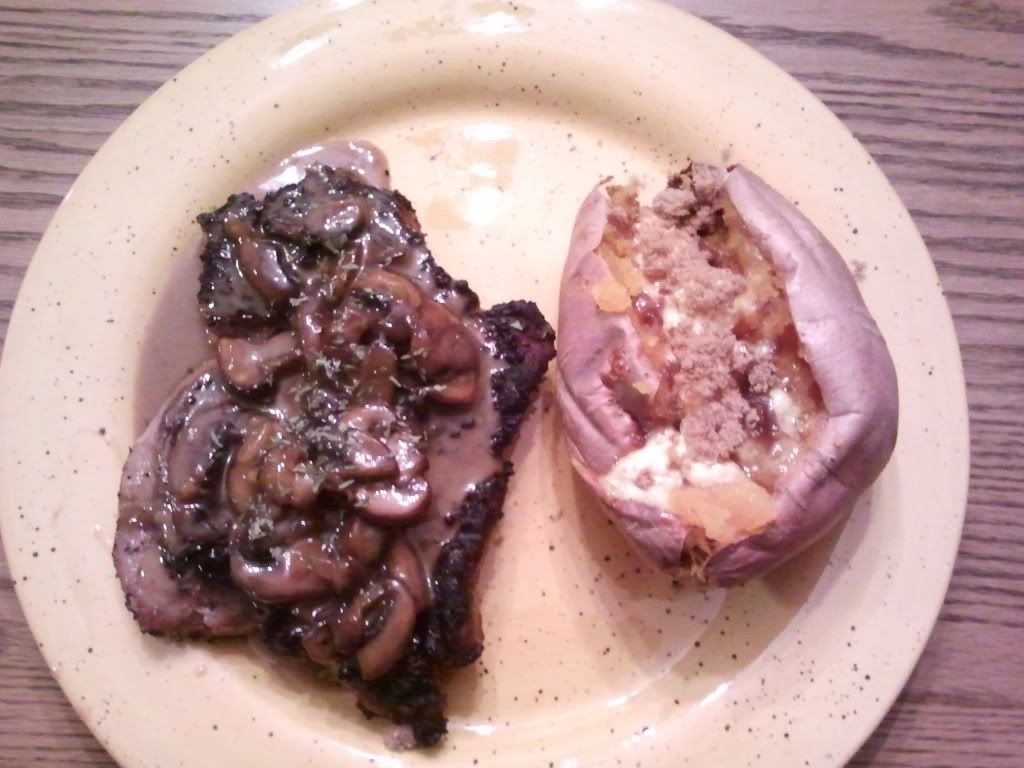 Steak Close up:
NW IA
2 LBGE, 1 SBGE, 22.5 WSM, 1 Smokey Joe