My first stab at ribs was a home run. I smoked two racks of babyback ribs at 375° for four hours then foiled them for thirty minutes and grilled for about ten minutes to glaze them with the sweet and spicy Thai sauce (Zia Restaurant bottled sauce). They were rediculously good... so much so that a guest that I had who doesn't like ribs ate two of them.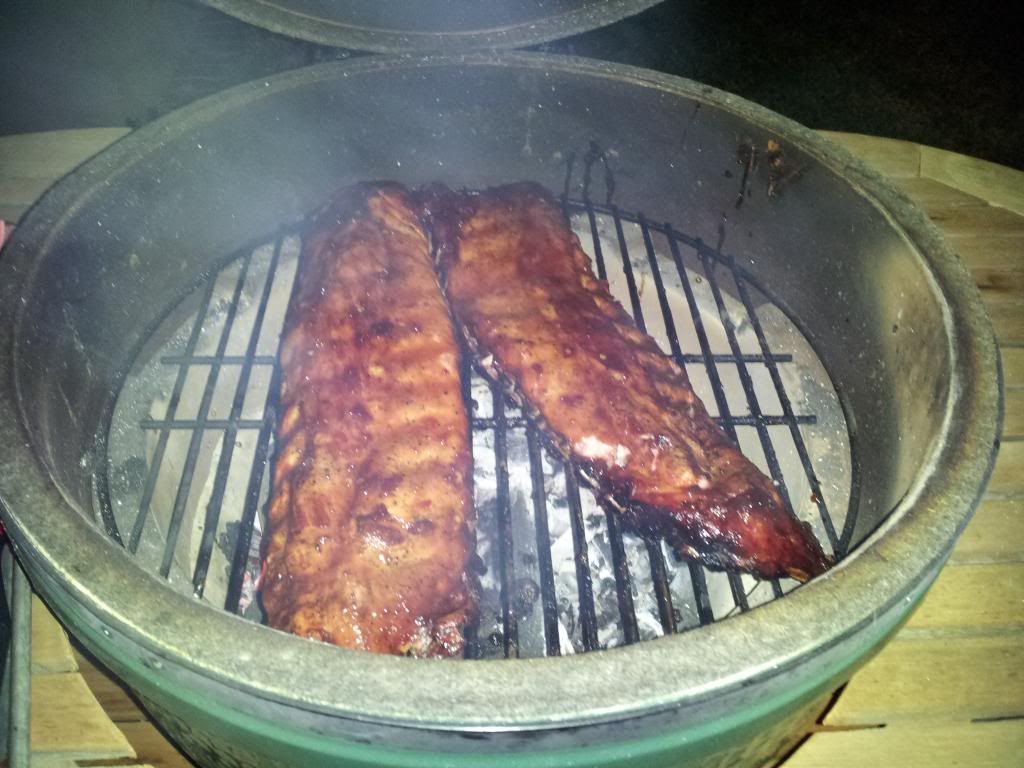 My version of Atomic Buffalo Turds (ABTs) jalapeno peppers stuffed with cheese and wrapped in bacon. Smoked at 325° for 45 minutes.

Every time my elbow bends my mouth flies open.