'Tis the season ... so be sure to see our
Holiday Entertaining Recipes
 for some terrific ideas. And, it's not too early to start thinking about our
Country Christmas
 menu for any of your holiday meals! For something different, how about mixing it up with our
Light Southern Meal
 with Grilled Catfish and Watermelon Salsa! Happy Holidays!
bone in strip steaks and sun stroke
never seen these with the bone, really good steaks. complaining last week about the heat and found myself friday passing out on the highway doing 70 on cruise with the top down, came to in the slow lane jamming on the brakes, no idea how long i was out. spent an hour or so in cabellas with wet towels and iced teas before finishing the trip to camp. you guys that like the heat can have it, glad its gone. ate a half gallon of fruit salad, a large blue raspberry ice drink, a coke, and still blacked out in the sun :ermm: still feeling it today.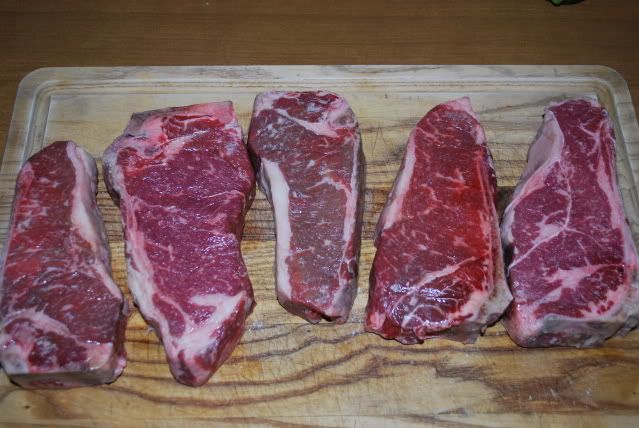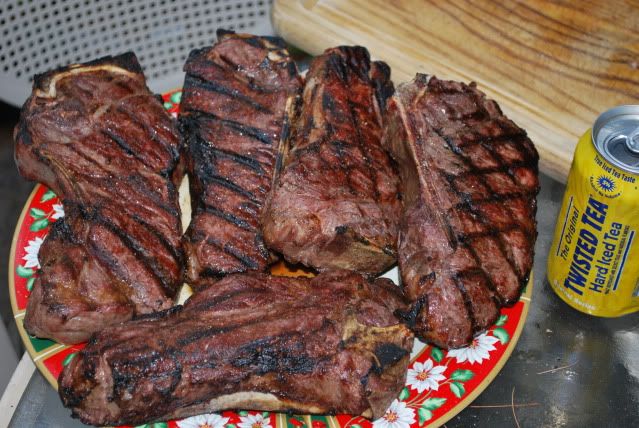 fukahwee maine