Roasted some beets.First time to try them roasted.They are OK.What are some good dishes to use roasted beets in? I'm thinkin a Roasted beet salad with crumbled goat cheese,toasted pine nuts and a red wine vinegarette.Ant thoughts?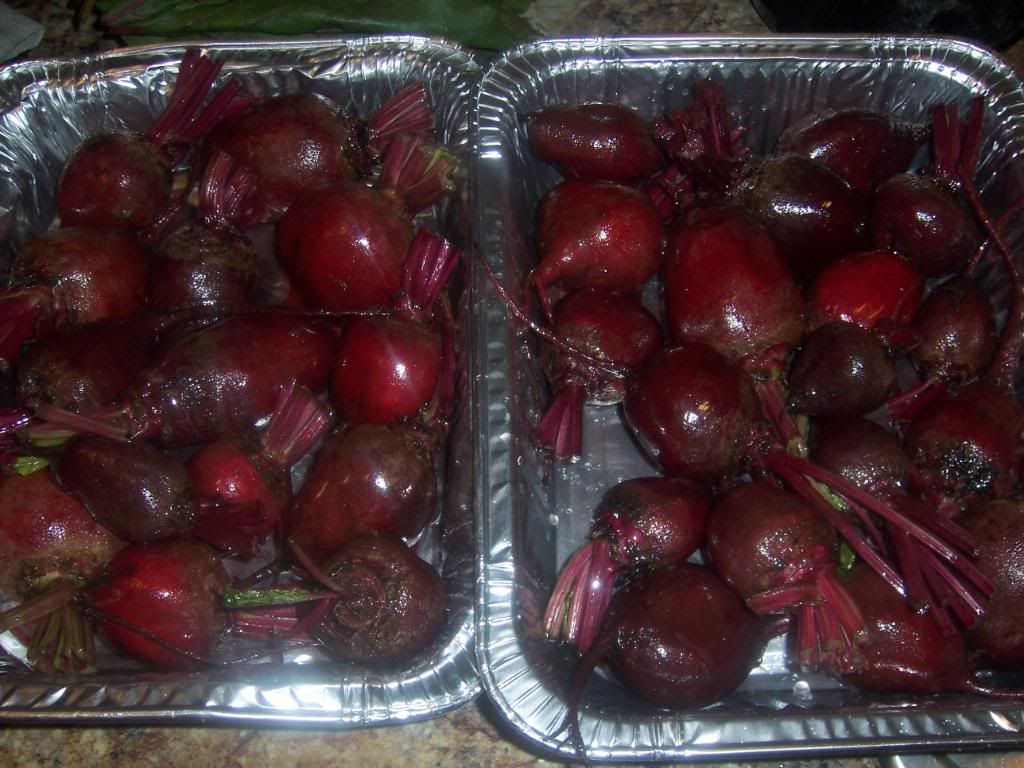 The greens.They are bitter.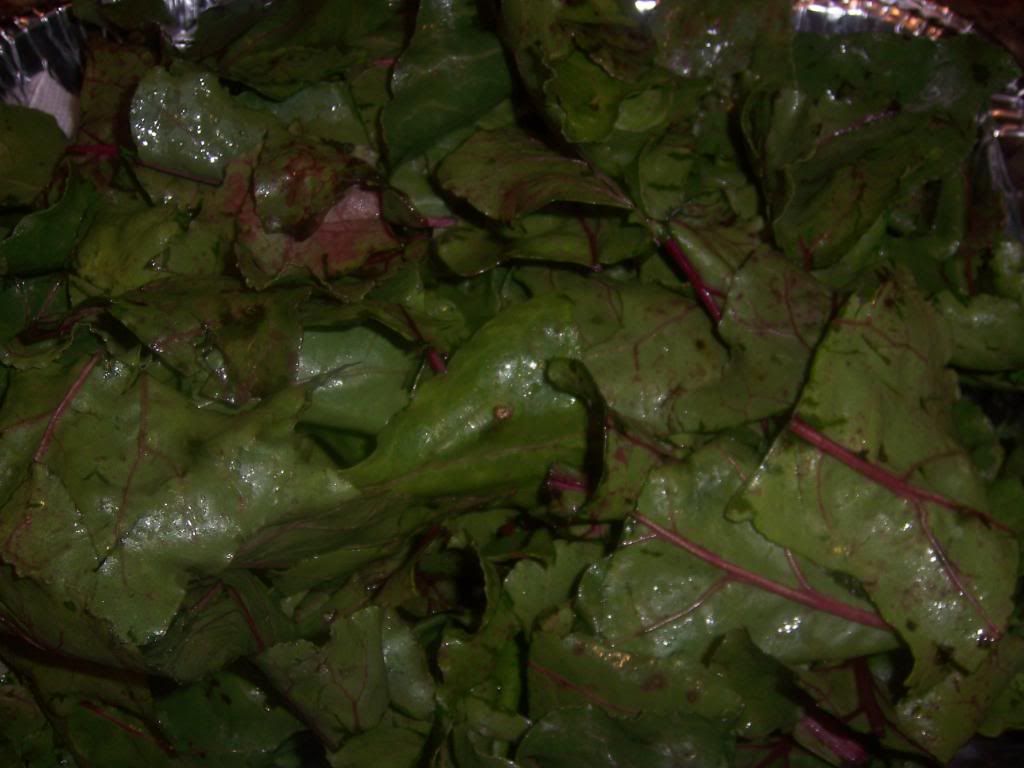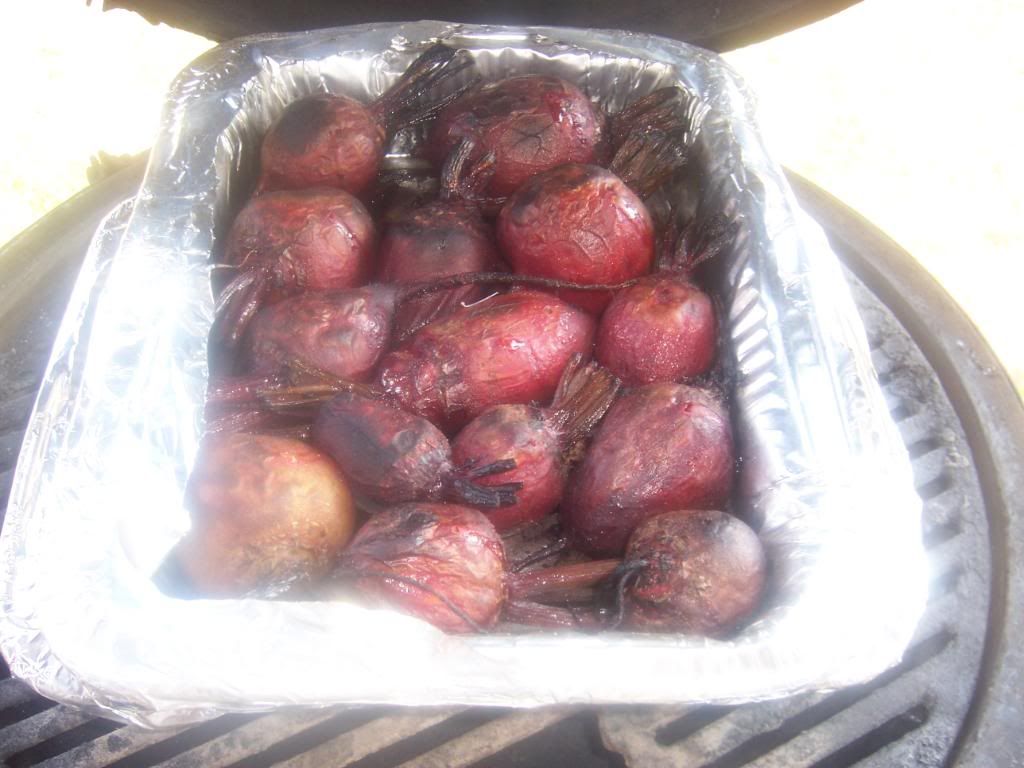 Was gonna egg some sweet tater sticks but got busy peeling the beets and forgot the sweet taters til they burned.Threw them out.