OK I used this last sat at the demo cook in Bangor and used it again tonight. I am blown away at how clean these are to use and they do not get blazing hot during the cook.
no pics of last Saturday but we did a number of none messing things on it and then wings with Carnivore sauce all over them. sticky and you would think BURNT ON after about 6 batches. it did not get cleaned for a few hours till we got home and unloaded. rinsed and wiped clean. REALLY!
tonight I used the same mat to cook puff pastry for a tart and i did roll it on the counter then pierce it with a fork and then added it to the mat. baked at 450 indirect and it was closer to 500 as I messed up the daisy wheel. added cheese and asparagus and grated cheese and some got on the mat. let this cook and pulled the edge off a little to cool the mat slightly and lifted it bare handed and it SLID off the mat onto my tray. slid off!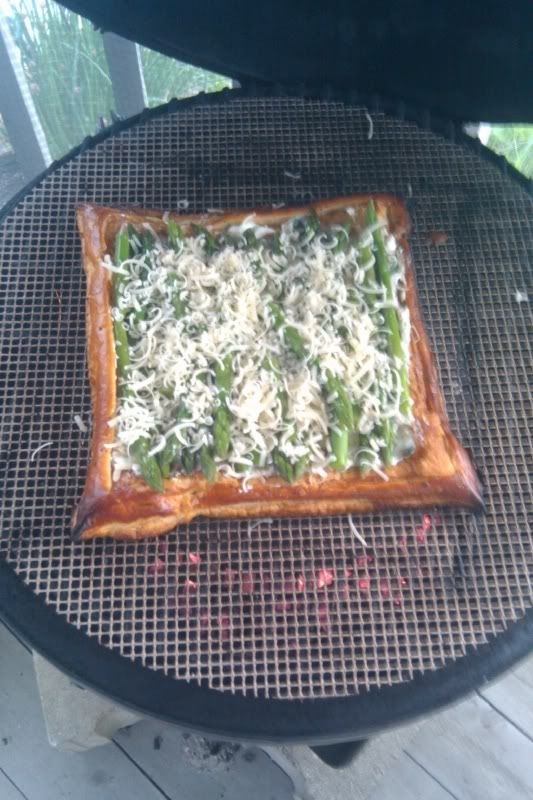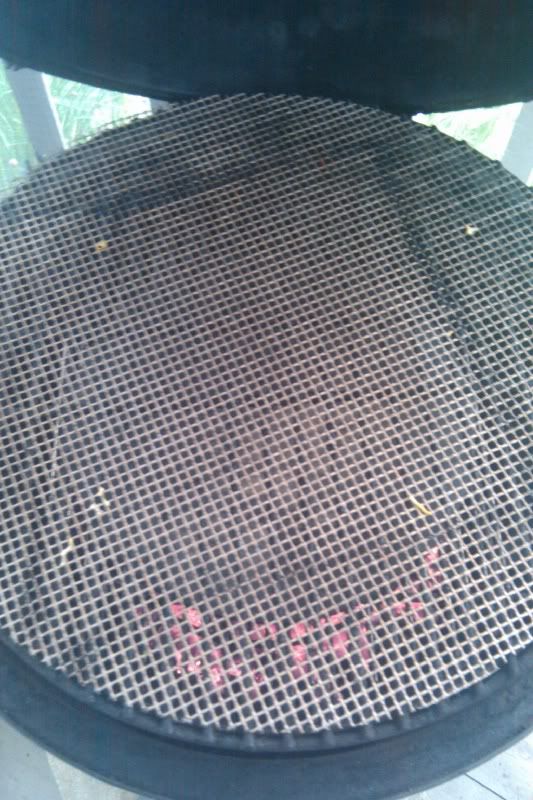 you can just see the outline of the tart.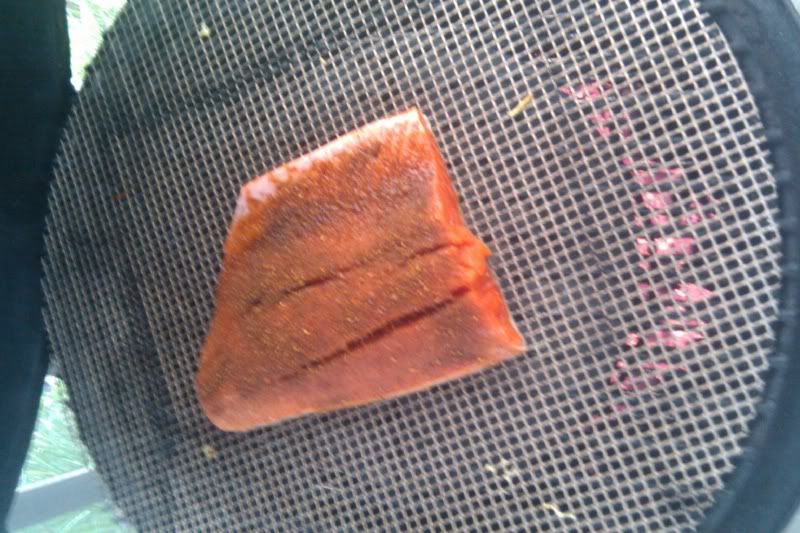 next I added the salmon skin down dusted with ragin river and then a ginger jam glaze. salmon juice every where, skin, and glaze. it slid off the freaking mat again. like nothing was there.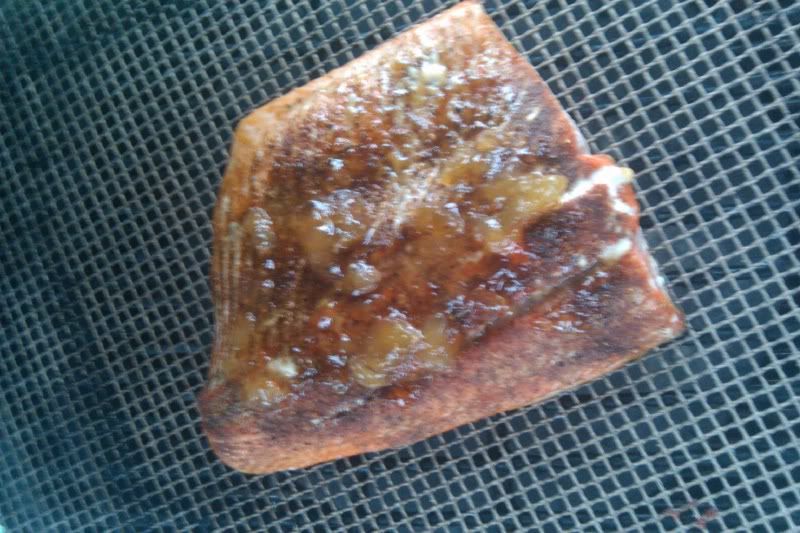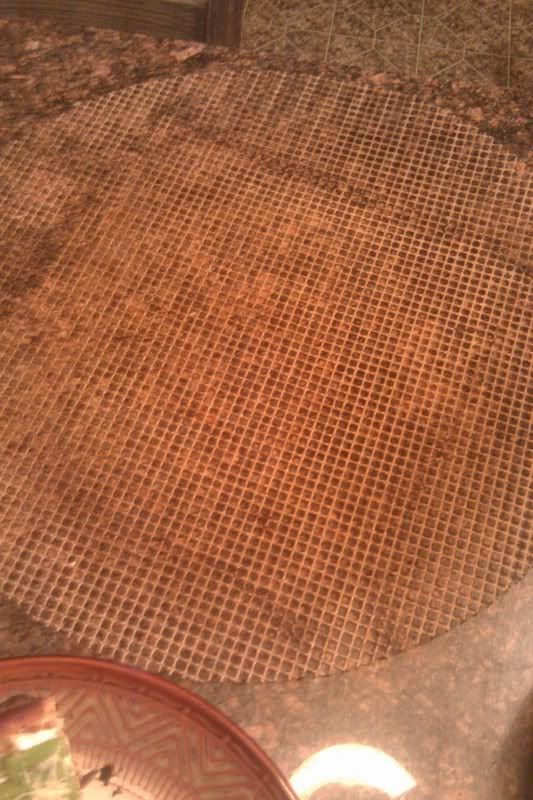 here is the mat on my counter and I have not wiped it clean or anything this is straight off the egg from the salmon.
The company just stopped selling to the public and you can only get them from your dealer. I got mine from Dan Coyne "GrillmanDan" on here I have no connection to Dan or the frogmat you can ask your dealer to get them for you. I will be getting one for every size egg I have. simply amazing. not to many things do what they claim but this is one handy mat. you cant use it direct but it is one cool thing to have LOL
http://frogmats.com/