You need a can of biscuits: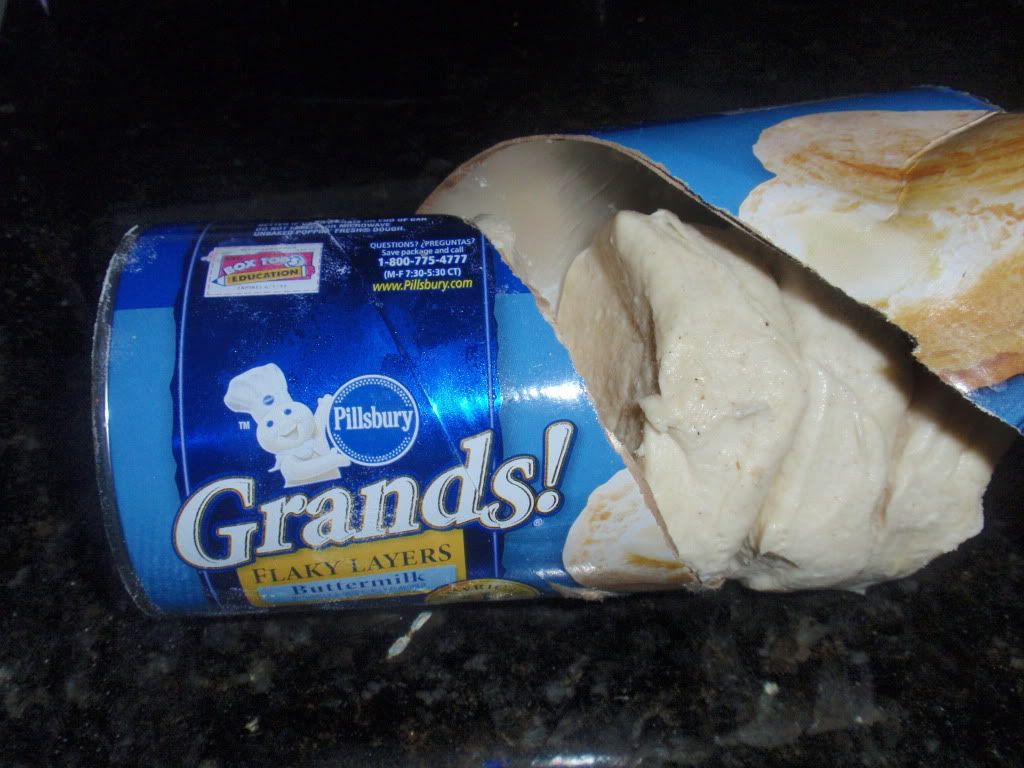 Roll them thin with a little flour and place some turkey, dressing and gravy on top. Before the gravy: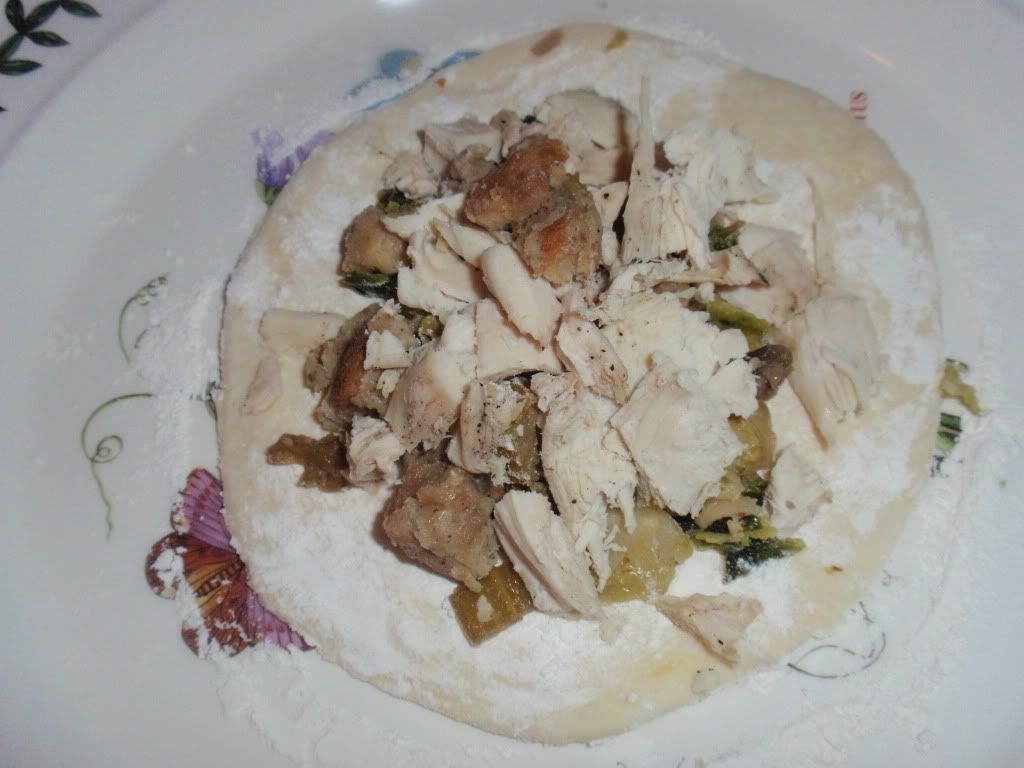 This one had turkey, dressing, and cranberry sauce:
Seal them up: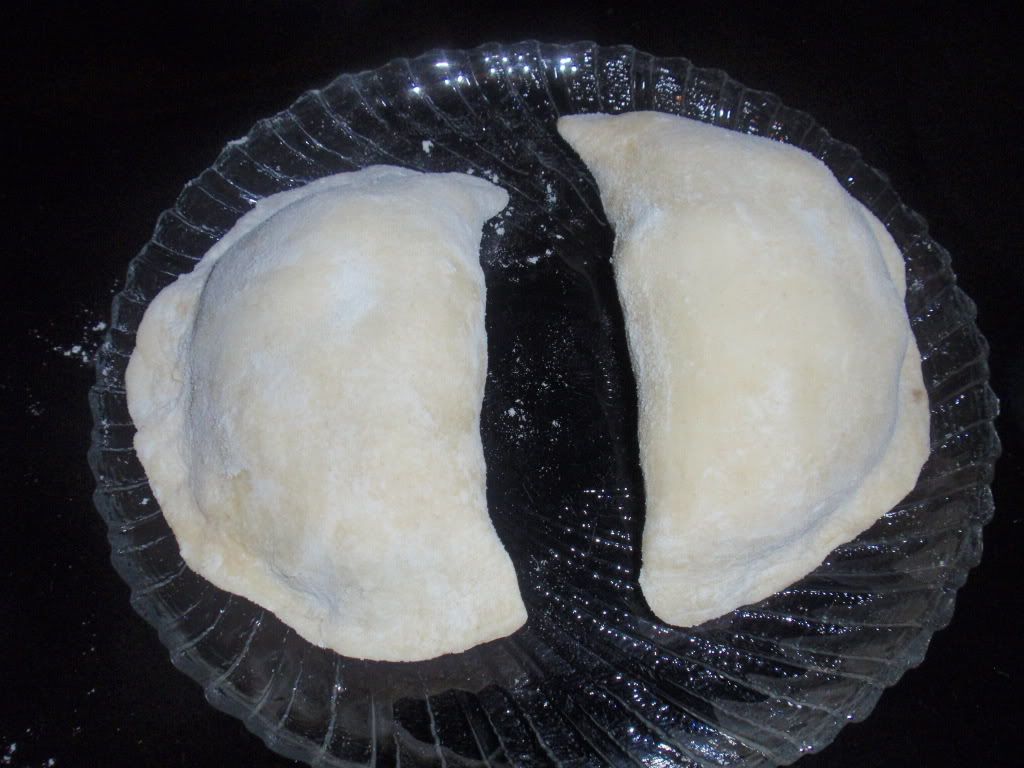 Bake in oven or egg at 375 degrees for 17 minutes.
Came out perfect to hold in your hand and no mess whatsoever. Just make sure not to put too much liquid stuff inside.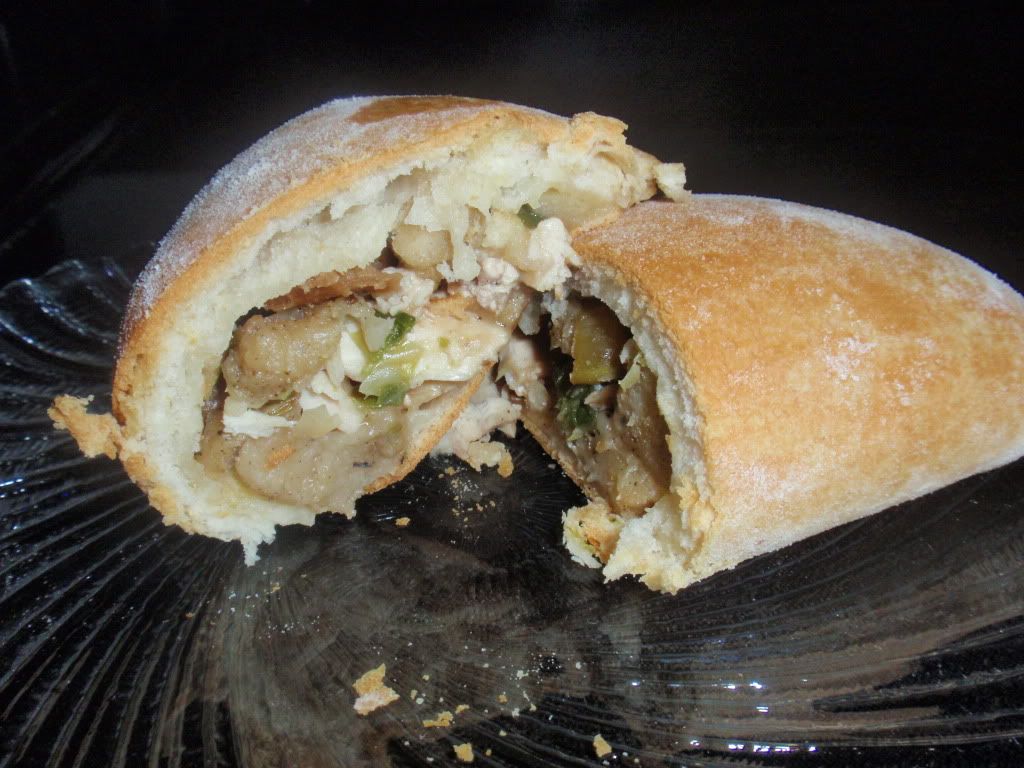 The one with cranberry sauce: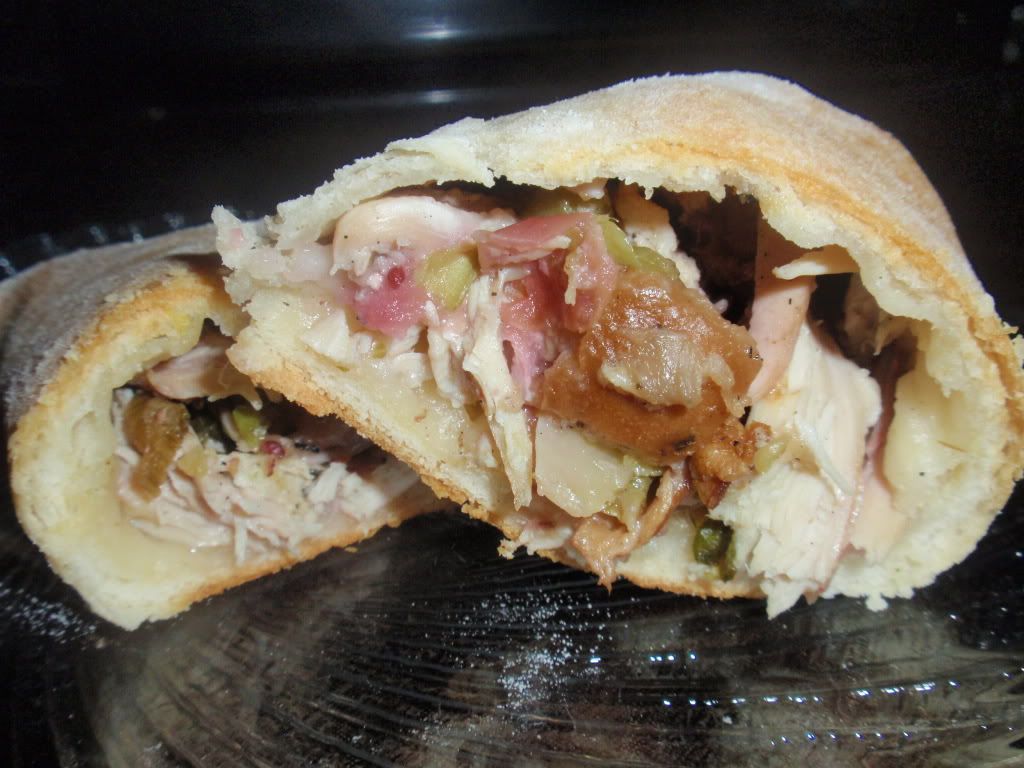 The disinterested teenager liked them, and he doesn't like leftovers.
Happily egging on my original large BGE since 1996... now the owner of 6 eggs. Call me crazy, everyone else does!