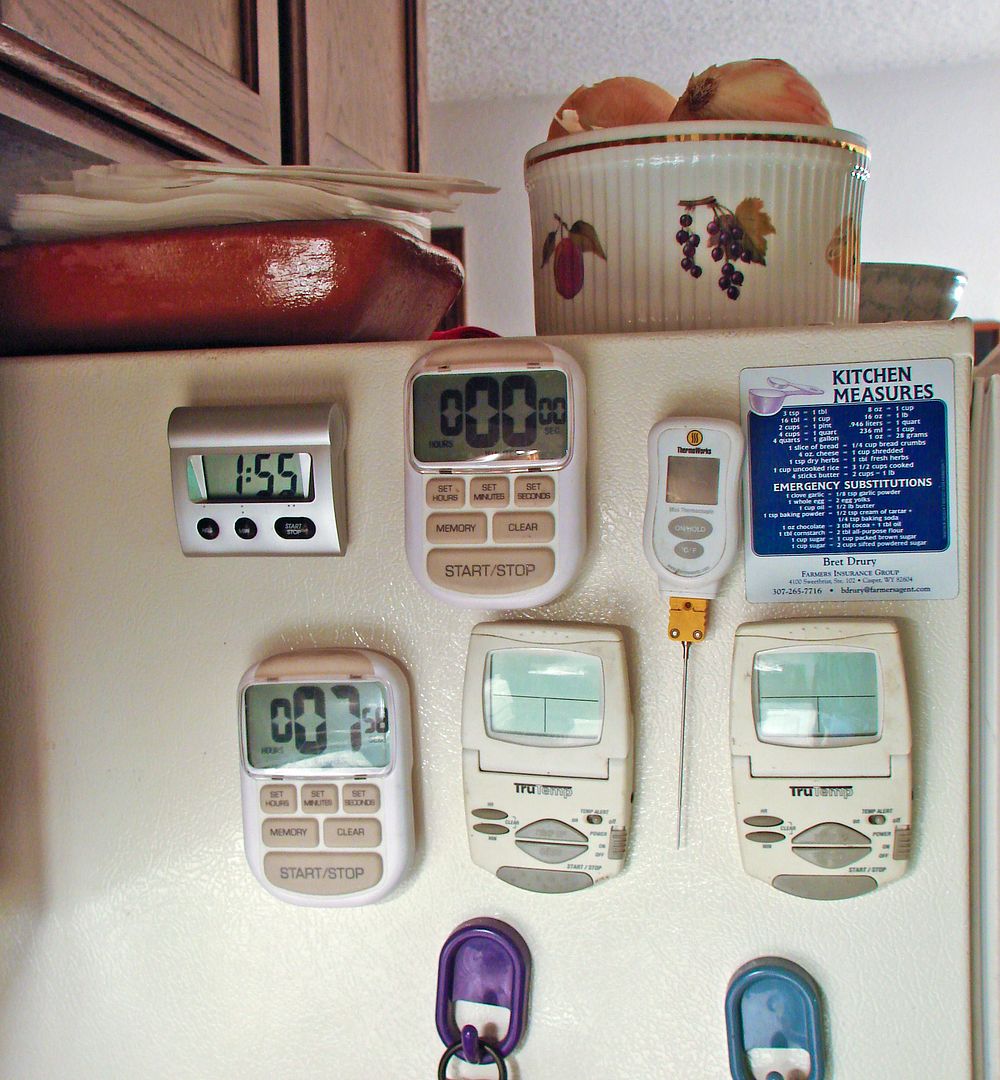 ... batteries in your kitchen timers and thermometers. The display might work fine, but if they have an alarm the batteries may be so weak you can't hear it.
Of course you need to change the batteries in your smoke alarm(s) and CO2 detector(s) also.
While you're at it, set you clock back one hour.
Happy Trails
~thirdeye~
Barbecue is not rocket surgery